The construction industry is viewed as quite a meritocratic industry where hard work pays off, and is more often than not, rewarded. There are a wide variety of roles on offer with relatively good pay and the possibility of lifelong careers. However, while there are numerous positive aspects to this industry, it is not without its issues.
According to a recent British Columbia (BC) Coroners Service report focusing on 872 overdose deaths in B.C., many of the employed people in the province who died of an overdose worked in areas such as construction, trades, and the transport industry. Other worrying stats also show an increase in mental health claims within the last 3 years among construction workers. Recognizing and championing the construction industries best qualities are just as important as advocating and tackling the issues construction workers face daily. By supporting and caring for the construction industry, the team at Vancouver Island Construction Association (VICA) are trying to improve the construction industry and promote operational excellence.
At VICA, the association serves the institutional, commercial, industrial, civil, and multi-residential construction sectors on Vancouver Island, the Gulf Islands, and other coastal areas of British Columbia. Working to foster growth, economic stability, and prosperity in the construction community, VICA aims to promote a greater understanding of construction by advocating and supporting its members.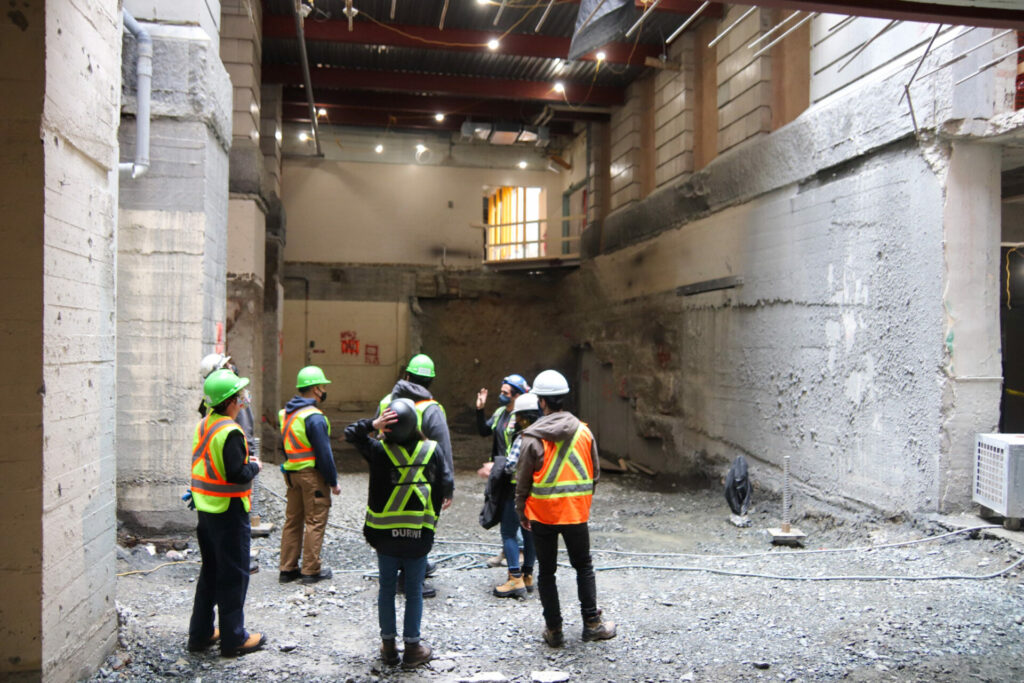 Chief Execute Officer, Rory Kulmala, has been working within the construction sector throughout Canada for the last 25 years. Kulmala has been at VICA for almost 6 years and is heavily involved in a lot of the work carried out by the association. "We do a lot of work when it comes to advocacy and the procurement that is going on with governments, local governments, regional, municipal, provincial, even federal. When it comes to procurement, we talk in terms of fair, open, and transparent type of procurement, and we advocate for that. We also talk about training and education. We have a very robust program here that looks to upskill our members and their employees so that they can maintain their relevance in the market.
And the networking is also important. We host events to bring our community together, allowing the opportunity to network with likeminded people."
There are a number of standout initiatives at VICA that offer great benefits to the construction industry. The Construct Your Future program (CYF) was designed to create new knowledgeable workers that can be placed into the construction sectors. This usually includes people that are recently out of high school and aged between 18 to 24. The participants often have no experience in construction and are joining this program to build experience and credibility as they join the industry.
"Creating a space where everyone can share, network, and communicate is extremely important to the association."
Offering 11 certificates and training, participants are made to feel more equipped for their new role. After completion, 90% of students become hired by members of VICA, but if a participant has an interest in a particular area that's not available, the association will try connecting them with employment. Another interesting initiative being run by VICA is The Tailgate Toolkit Project. According to Kulmala, VICA discovered some harrowing news which affects the construction industry leading the people at VICA to try support members and raise awareness of the issue.
"Back in 2016, the BC government declared a public health emergency because of the toxic opioid crisis. Since then, we've been actively trying to educate our sector on what it is and how it affects our workers. There was a coroner's report in 2018 that cited that one in five people that were dying due to this crisis were from the construction and transportation sector. That's since been revised down to one in four. We partnered with the Vancouver Island Health Authority (VIHA) to develop the Toolkit and then the BC government to deliver this education and awareness program throughout the province in partnership with our other regional construction associations. It's a 40 minute on-site discussion covering many topics such as what the toxic drug supply is, pain management, safe use and a number of other topics all designed to reduce the stigma associated with the use of drugs, particularly opioids and to provide resources for someone to get help as needed."
Other committees also support VICAs mission for members to feel included and valued. Such as is its Young Builder's Network (YBN)/U40 groups and Women in Construction (WIC). Young Builders/U40 provide an atmosphere of networking to build relationships within the construction community; to present information, professional development and leadership or mentorship opportunities that will benefit the individual U40/YBN members and their respective companies; to participate in community engagement initiatives; and to support and promote career paths in the construction industry. Meanwhile the Women in Construction (WIC) group is a grassroots Vancouver Island network working to promote and support female participation in construction with chapters in both Nanaimo and Victoria chapters.
Throughout its work, VICA has recognized areas within the construction industry that deserve attention. By creating initiatives to help address these areas and working with different committees, VICA are not only dealing with these issues, but are also helping to resolve them. Creating a space where everyone can share, network, and communicate is extremely important to the association and this is why VICA host numerous events throughout the year. These events include golfing tournaments, an annual conference, barbecues and more. The great advantage is that many of these social events cost little to nothing for members of VICA, it is all about creating a space for members to socialize and interact.
"We have luncheons throughout the year we call lunch and learns. We'll bring in a guest speaker for a 20–30-minute conversation while we have lunch. We do those up and down the island. Then we have our annual Christmas luncheon that's coming up in December, we've sold out in a week. We're always looking to create opportunities for membership to come together. Even if sometimes it's just to let off some steam, just to have a beverage or have a burger or talk to your colleagues. Sometimes it reminds them they're not alone out there and that everybody's facing the same challenges".
VICA has two offices that serve the entire Vancouver Island and the Sunshine Coast. The team also collaborate with the BC construction Association, as they advocate for regional and local matters. VICA supports the BC Construction Association who focus on provincial level matters whilst also working with the Canadian Construction Association on national issues. The influence and reach VICA has is enormous. By joining VICA, members are exposed to an influential network ranging from community-based grassroots type advocacy to provincial and federal advocacy.
Members of the construction industry invest so much time end energy into completing projects that ultimately better communities. It only seems fair that the same time and energy is invested into the members of this industry in order to promote their hard work and provide appropriate resources. The team at VICA work hard to help support this industry because they are passionate about the construction industry. But their hard work is not done simply because it has to be done, it is done because the people care. Because VICA cares.