Among all the hype about technological developments in construction, an important point about how the industry actually works cannot be overstated: it all begins and ends with people. Somebody needs something, somebody will build it and somebody will use it. The associated interpersonal interactions will create as much of an impact as any physical structure made of brick and mortar. The team at Shannon Construction in Pittsburgh prides itself on fostering meaningful relationships with everyone involved in its endeavors. Clients, partners and workers of all levels are engaged with on a basis of professional and personal respect, care and trust.
President Ken Schultz describes this as a practice of "partners for life" and lists a series of longstanding associations the company has nurtured since its establishment in 1971: around 25 years each with U.S. Steel and the Pittsburgh AirMall, as well as enduring collaborations with The Davis Companies, MJ Wilkow, Highwoods, and Jones Lang LeSalle. With a primary focus on interior renovations, the range of services offered by Shannon includes pre-construction, construction, construction management, design build, and self-perform drywall, acoustic ceilings, carpentry, millwork installation and other specialties.
Professional trades people are key to a legacy of fine craftsmanship forged by Schultz's father and grandfather before him, who emigrated to Pennsylvania from Sweden around 1910. A carpenter by trade, he had some experience in construction and became a successful contractor and then developer in the region. He ingrained a strong sense of professional honor in the family business, along with the guiding maxim (as quoted on the company website) that "doing the right thing never goes out of style". Schultz fondly remembers him describing how tradesmen in the early 20th century would travel to work dressed in a suit and tie, to be exchanged for overalls before the commencement of duties on-site. The formal suit was worn as a public indication of professional status, equally esteemed to that of desk-based work.
A proud carpenter himself, as well as an alumnus of Purdue University, Schultz has worked in every aspect of construction throughout a career spanning 38 years "and five summers" in the company. During these student summers, his father, George Schultz, ensured that the young Ken gained firsthand experience of every humble task. Since then, he has observed various shifts within the industry and in public perceptions of the trades. Thinking back to his teens, he recalls that it was then common to have wood and metal workshops in high schools, and that students could even learn how to fix a car. Such programs were later phased out, as educators increasingly encouraged young people to pursue more academic paths in college and university. Nowadays, he is glad to note a more positive picture painted by the education system and media alike. As he points out, it is highly gratifying work for those suited to it and often more financially rewarding than other fields open to graduates both at entry into the workforce and even after ten years climbing the career ladder.
"We get better quality people, because they've been through the training and testing, and we get an 'on demand' labor force, if you will."
Respect for professional tradespeople brings up another key connection. Shannon Construction has operated in close partnership with the local labor unions since the start. Pittsburgh is traditionally a strong union town, given its industrial heritage. For Schultz however, it's not so much about history, but a real case of understanding the work and appreciating the craftsmanship. Through dialogue with the Master Builders Association and local unions, training and labor needs are identified and addressed, and young apprentices are also supported. Beginner carpenters, for example, go through a five-year structured program, during which training is combined with employment, so that young people can earn a decent income in tandem with a quality assured professional qualification. As he states, the benefit to all involved is obvious: "We get better quality people, because they've been through the training and testing, and we get an 'on demand' labor force, if you will. We can pick up the phone and call the union and say 'I need ten guys,' and the next day, we get ten guys."
If the current indications are anything to go by, then there will be no shortage of work here. Since 2013, annual turnover has increased from $8 million to $41 million, and plans are in place to grow to $100 million in the next ten years, through a strategy targeting commercial and government markets. The company is expanding its territory too, with notable projects including ongoing renovations at Keystone Crossing Business Park, Indianapolis and the recent transformation of an old A.I. Friedman's department store in northern New York into a new Target shell. Last year, the team was awarded the Western Pennsylvania Master Builders Association 2020 Award of Excellence for its work on Terminal 21, a luxury apartment complex with 207 units. Previously a dormitory of the Pittsburgh Art Institute, the building was totally gutted, with extensive work including the removal of an 18-inch thick floor in the lobby area, which created a two-story entrance, from which the basement games room, bar, gym and other amenities could be viewed.
Returning to the company's foundations, it's interesting to note that Shannon Construction got its name in tribute to Castle Shannon in Allegheny County, the area where the first generation of the Schultz family put down roots in the region. Giving something back to the community, the company has been involved for many years with Rebuilding Together Pittsburgh, a charity initiative which provides free domestic renovations to low-income homeowners. Recipients include veterans, the elderly and people with disabilities, who may need costly adjustments to their living spaces for better safety, access and usability. Providing resources and skilled teams, who work together with volunteers, such undertakings can have elements of a fairytale transformation, as Schultz describes one episode:
"We renovated a woman's house: completely re-painted it, put new flooring in, changed the electrical service, and re-landscaped the garden, all in a day. For the co-ordination, we had assistance from a hospital group who had volunteered to help. We descended on this lady's home with about 60 people, basically went whirlwind through it, and were able to completely fix it and clean it up, so that it was in much, much better shape when we left it than when we arrived." He describes Rebuilding Together as typical of the culture of care in Pittsburgh, where charity organizations are generously funded and volunteers will rally enthusiastically around a good cause.
"The company has been involved for many years with Rebuilding Together Pittsburgh."
Care and carefulness is also a way of working. This isn't always a lofty ideal, but an absolutely essential aspect of health and safety regulations, which came under increased scrutiny during the COVID-19 pandemic. Here Shannon demonstrated itself as a capable and conscientious employer, with no outbreaks at any of its work sites. The office team members were able to avail of work-from-home arrangements previously set up to accommodate those with young families and they transitioned smoothly to a virtual environment. Meanwhile, through additional hygiene measures and training organized in tandem with the unions and in accordance with CDC guidelines, the welfare of workers in the field was taken care of. With additional health checks mandatory before arrival on site, anyone identified as at risk was required to stay at home with sick leave paid, ensuring that everybody was safe and nobody suffered financially for it.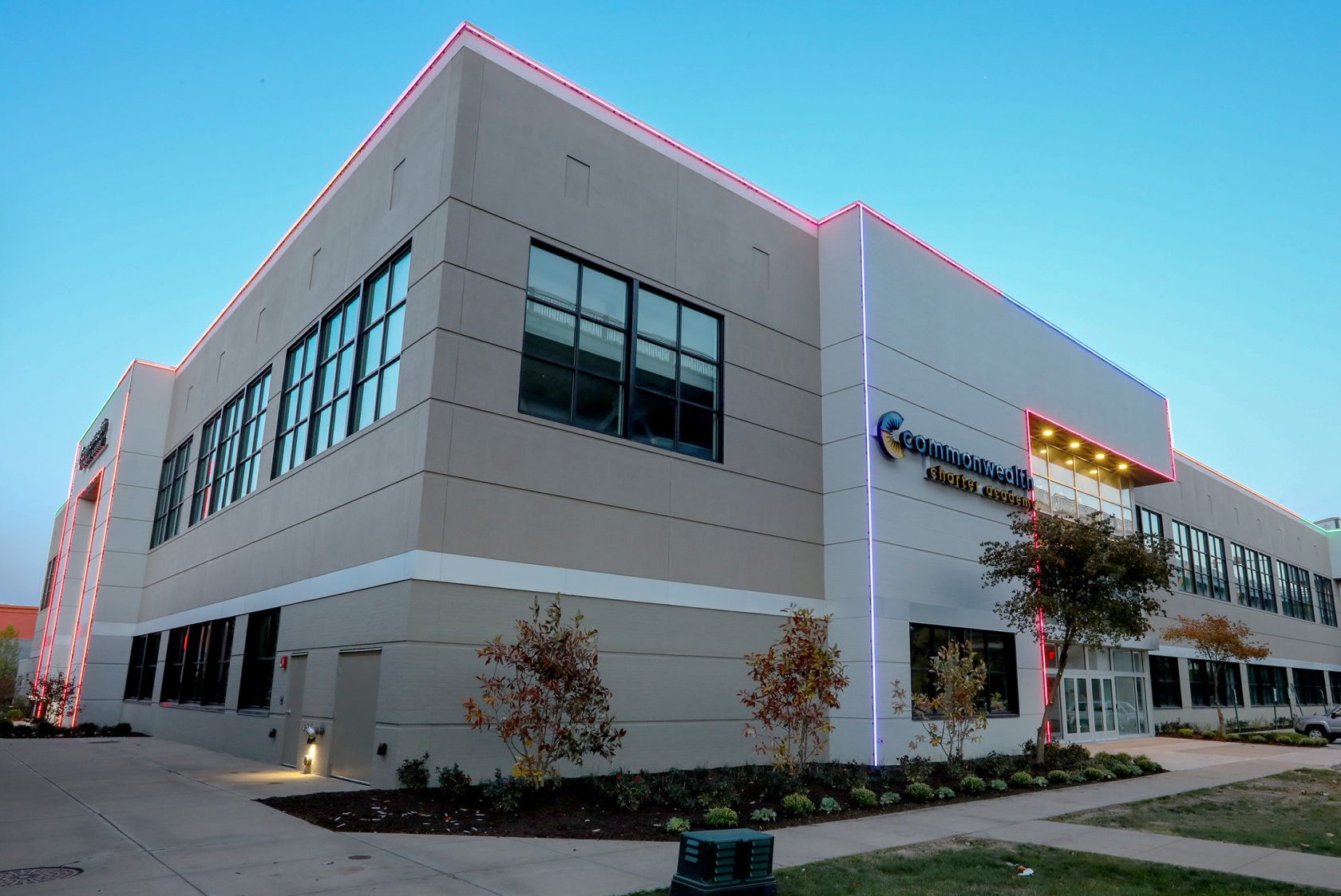 Respect and care extends to less tangible aspects of the work environment too. Schultz would like to contribute further to positive developments in the industry regarding diversity. While he observes that the culture on-site has evolved a lot from the stereotypically "coarser, rougher" behavior of decades past, he makes a special effort to inculcate a professional code of conduct among everyone working on Shannon projects. Before commencing work at occupied renovations, he reminds everyone:
"Realize when you step into that person's office, that you're in the space where they're awake more than where they are asleep. If you work in an office, you're more hours awake there than you are at home. So look at this as their second home and treat it as such. They're trying to work, they're trying to accomplish something. So find ways to work with them to improve their space. Don't make it a burden on them. Make it as little a burden on them as you can."
This reminder stems not from a lack of trust, but from an effort to deepen it. Schultz leads from a sincere belief in human decency, which is clear from our conversation. To invest in fine craftsmanship is to trust in the autonomy of workers and the inherent goodness of humanity. As he points out, ethics are often over-complicated but they don't have to be. His team are aware of the high standards expected of them and know that he trusts their judgement. He instructs them all with some timeless advice: "If you have to make a decision, and you're out in the field, and you don't have time to call somebody, just do the right thing. Everyone knows what's right and what's wrong at heart. I'm never gonna get mad if you did the right thing."