Some time ago, the team at SG Constructors attended a world-renowned Customer Service Training Course at The Disney Institute. The course teaches management teams how to adapt Disney's service model into their own trade, regardless of industry type or customer size. SG Constructors were surrounded by people from industries such as hospitality, banking, and healthcare, many of whom were surprised to see members of the construction industry taking such an invested interest in customer service. But for SG Constructors, a construction management company based in Ontario, an invested interest in customer service is the very backbone of their existence. "Our company was formed out of a desire to perform a higher level of customer service," says President of SG Constructors, Matt Stainton. "To look at the construction industry in a different light and try and provide a better understanding of what our clients' needs are, and to assist with that. We really want to blur lines between contractor and client to the point where if the client has a responsibility and are about to drop the ball that we pick it up for them, and vice versa. If we can have a better understanding of their business and try and think like the owners, we can provide greater value through the services we provide and looking at design optimization."
The SG team have over a century of collective experience working with some of the industry's most noteworthy companies. This has taught them how to be proactive and future-focused in an industry that has, and continues to change. Stainton says, "I spent about twenty-five years with one of Canada's largest contractors. I took some of the great learnings from there and brought them to SG along with the nimble, lean ability to act and behave differently." What Stainton describes here is SG Constructors owner-centric approach to what they call 'curated construction', a key factor in their ongoing success.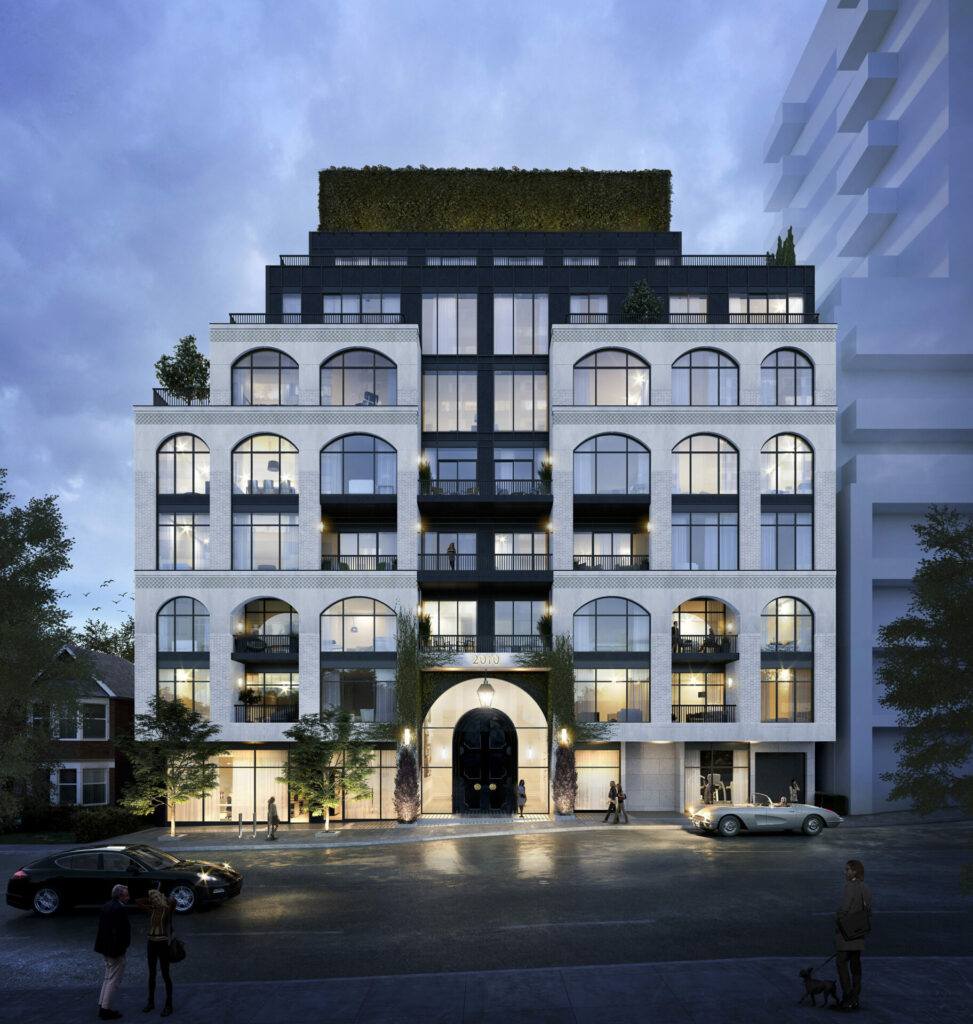 Also key to SG Constructors success is their ability as a company to look inward and take care of their people. That is, their top-tier company culture. Speaking again on the importance of customer service and unpacking some wisdom from The Disney Institute, Stainton says, "If you don't have the ability to provide internal customer service, you can't provide that external customer service to the clients you're working for. Our frontline people are our customers. We need to make their jobs as easy and efficient as possible so they can focus more on the client or on going home early; if they can get home half an hour early each day and spend an extra two and a half hours per week with their families, life's a little better, and they're better at work." Stainton describes a home-life balance that many companies struggle, if not refuse to provide, and he proves that it can be achieved without sacrificing quality of service or customer satisfaction. "It gets us thinking about the small details and looking at little things," he says, "because when you look at the little things the big things become very, very easy."
"The Four Keys – safety, courtesy, show and efficiency – are the hierarchal backbone of SG Constructors Service Model."
Stainton says that surprisingly, when it comes to customer service, "there's not a whole lot of difference between what Disney do and what we do." SG Constructors work to a Disney-inspired Service Model which they modify and tailor to construction. The Four Keys – safety, courtesy, show and efficiency – are the hierarchal backbone of SG Constructors Service Model. Stainton talks me through each of these Four Keys and the intentionally ranked order of them, which many are surprised at first glance.
"Safety comes first," he says, "because we can never place safety secondary. Sure, we could build something faster and cheaper, but safety is going to be sacrificed and we can't do that."
The next, Stainton tells me, is courtesy, and it's the high-ranking of this particular key that often catches people off guard. "The stereotype around construction is cold, callous, catcalling, that kind of thing,
and so, we're trying to change all that around courtesy. If we're doing a renovation in a major mall for example, we could do it faster but might disrupt a whole bunch of tenants in the process. We could just run roughshod and block all the parking and then the customers won't come; its more efficient, but it's not courteous."
After courtesy comes show, which refers to what the site looks like. "Because ultimately, an efficient site is the by-product of an organized, clean site." To explain this key Stainton applies the metaphor of painting a bedroom. "If you've got whole bunch of furniture in it it's going to be very slow, you'll get some paint on things, whereas if you move all that furniture to the center, it's a whole lot more efficient, and that's the show standpoint."
Fourth on the list is efficiency, which is another ranking that people are often surprised by at first. "When you think about it, it's never going to come ahead of safety, nor is it going to come before courtesy or show when you're working in an occupied environment." While efficiency is no doubt important in construction, it's as refreshing as it is rare to see a company prioritize and care for the live environment within which they are operating.
These Four Keys can be applied by SG Constructors stakeholders and employees to empower them to think and act like owners, which makes for consistent service delivery and efficient decision- making across the board. "We have so many different variables and scenarios where people will have to make decisions," Stainton says. "We can't write a hundred different rules on how people should act and think, so if they look in those terms it's easier for them to make a decision. That's how the Four Keys work within our model of construction."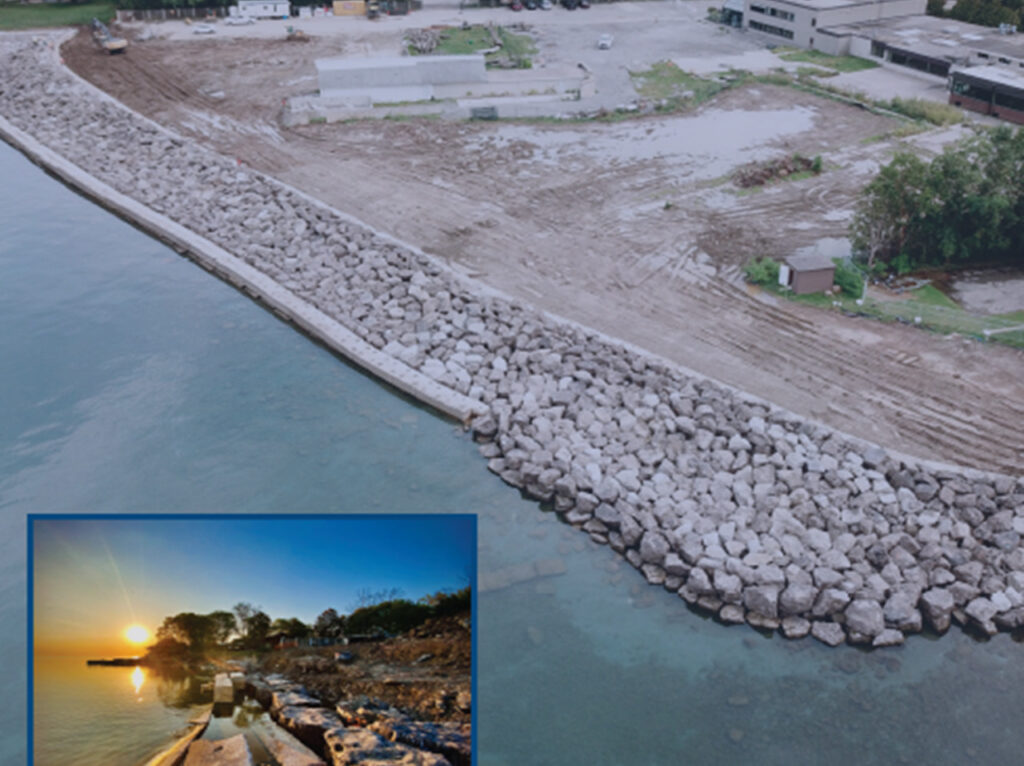 Stainton goes on to discuss some of the standout projects SG Constructors have worked on over the years. They were recently awarded the 'Best of the Best' Award for LiUNA Gardens Shore Wall, a seven-hundred Linear Foot environmentally sensitive development in Stoney Creek, Ontario. "It was a challenging project for us because we had to work around fishery schedules, conservation requirements, and safety relative to working on and beside water. We had a track record of zero incidents on that job." The 8-acre site development kicked off the first phase of a multi-phase project that will consist of over one million square feet of housing.
Another noteworthy project from SG Constructors portfolio is King William Residence, a two-tower development with 581 residential units and 20,000 square feet of retail space. "The developer had started early works on their own and had encountered a few challenges along the way," says Stainton. "They reached out to us to step in earlier than anticipated to resolve the issues and get the project back on track. The project is now ahead of schedule despite COVID challenges. We put a lot of extra work on ourselves by thinking outside the box but in turn saved the client a lot of money – millions of dollars."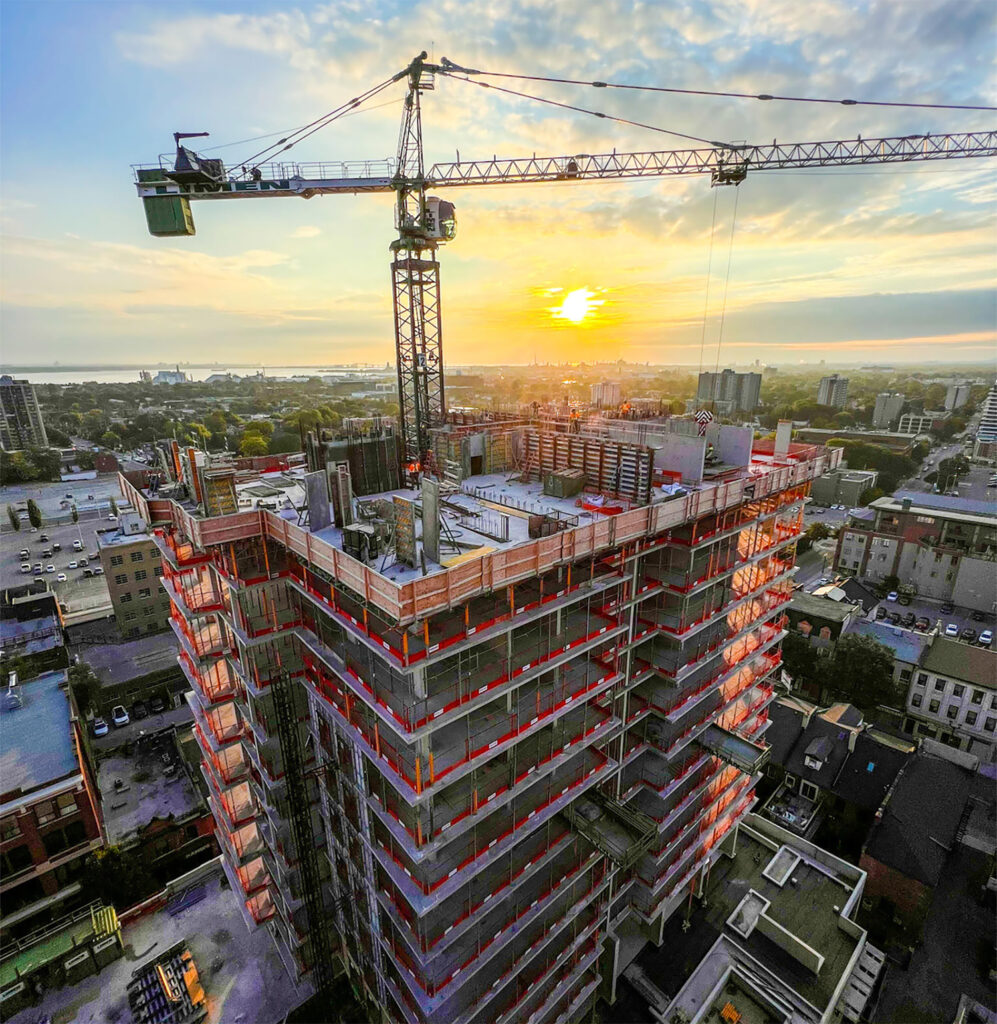 Circling back to earlier in our conversation, Stainton reinforces his point about SG Constructors desire to better understand their client's businesses in order to form better partnerships. He talks about a smaller but significant project – Spark Tower Interior Fit out – that shows how this desire is put into practice. "The Project Management team was encountering some challenges, so ultimately the client turned the entire construction management of the project over to us. We have significant leeway in making design and financial decisions about the project because we understand what they need, and we understand their budget."
SG Constructors demonstrate a proactive and future-focused mindset in all that they do, and their approach to the ongoing labor shortage follows suite. Stainton describes how SG Constructors are managing the labor shortage in both the short-term and the long-term. "In the short-term, we are focusing on our employees and treating them like customers. We really try and make it a family feel here. We're quite flat in terms of an organization chart, and if there's ever a reason to have a little fun – birthdays, weddings, new babies – we do it." Also, on the short-term Stainton highlights the importance of opening the doors to women, indigenous people, immigrants, and those who may not think about construction as an obvious opportunity. "That's going to be our short-term stop gap," he says.
On the long-term, and the thing that has the potential to transform the next generation of construction, is SG Constructors commitment to ending the negative stigma around the industry and to promote it for the rewarding career that it is. "Many years ago, American General Constructors did a study which found that by Grade 3 kids don't know what they want to do but they know what they don't want to do, and that's construction." This finding came as a great disappointment to Stainton who knows first-hand what a truly great industry construction is, and he is determined now to share this knowledge far and wide. "We are working with many partners on trying to promote the industry at a government level; trying to get shop back into schools and having an accelerated immigration program to attract people with skilled trades, not just architects and engineers." Among other campaigns SG Constructors also run digital outdoor ads that read 'Talk to your kids about a Career in Construction' in an attempt to make parents aware that this shift towards a brighter future for construction begins in the home. Stainton is passionate when he says that "we need parents and guidance counselors to stop thinking everybody needs to go to a university or college. Not everyone can be a lawyer or a doctor. There's a lot of great programs and trades out there that allow people get into the workforce very young and get a jump on things."
When I ask Stainton about his vision for the future of SG Constructors he returns once again to the importance of customer service. It's clear that for SG Constructors customer service is not merely a box-tick exercise that is demanded in today's business landscape, but rather the driving force behind all that they do. "Ultimately, we want to work with great clients and great people who we call friends. When they trust us, they share more about their business, and then we can be of greater value to them because we understand more. When the ball is about to drop, we can see it and we know exactly where it needs to be. That's where we want to be."