As construction continues to rebound from the wider economic damage caused by the pandemic, challenges remain. Resulting from the ongoing supply issues, postponements and omnipresent skilled worker shortages, growth within the industry is tentative and precarious. However, these challenges are not new to those within construction and the industry will, as it always does, cope with these setbacks. In fact, many of these are symptoms of an industry that rarely has a free run at things and in which every victory is hard fought. While industry leaders do their utmost to wade through these issues, other, more hidden challenges are emerging. The construction industry is indeed a hot bed of talent, innovation and hard work. It is also, unfortunately, one of the more homogenous industries. In comparison to most other areas of work, construction is still largely dominated by white males. This is even more prevalent when looking at management and executive positions. All this now begs the question; is the industry doing enough, if anything, to change this.
When looking at things on a deeper level, there is a clear hierarchy based on race. This is not compatible with the modern world and, furthermore, it exacerbates the already difficult task of filling skilled positions. According to an economic analysis conducted by ABC, this year alone, construction companies will have needed to hire 430,000 more workers than they employed in 2020. In order to meet these demands, companies are required, now more than ever, to attract and retain diverse talent. If half the population are not being considered for roles, is it any wonder that companies are struggling to attract talent. On an even more troubling note, stories are commonplace from construction sites throughout North America of racist or hate speech being used both on the jobsite and graffitied in bathrooms and changing areas. These, albeit anecdotal, reports have encouraged a number of high profile businesses to demand change within the industry, leading to encouraging signs of growth and inclusion. As is typical for the construction industry, it seems as though the answer may well come from the inside. Companies such as Turner and Townsend are noticing that, rather than diversity mandates coming from public funding streams, it is private clients that are driving things forward. Many of these companies have specifics goals of 20% participation from underrepresented firms.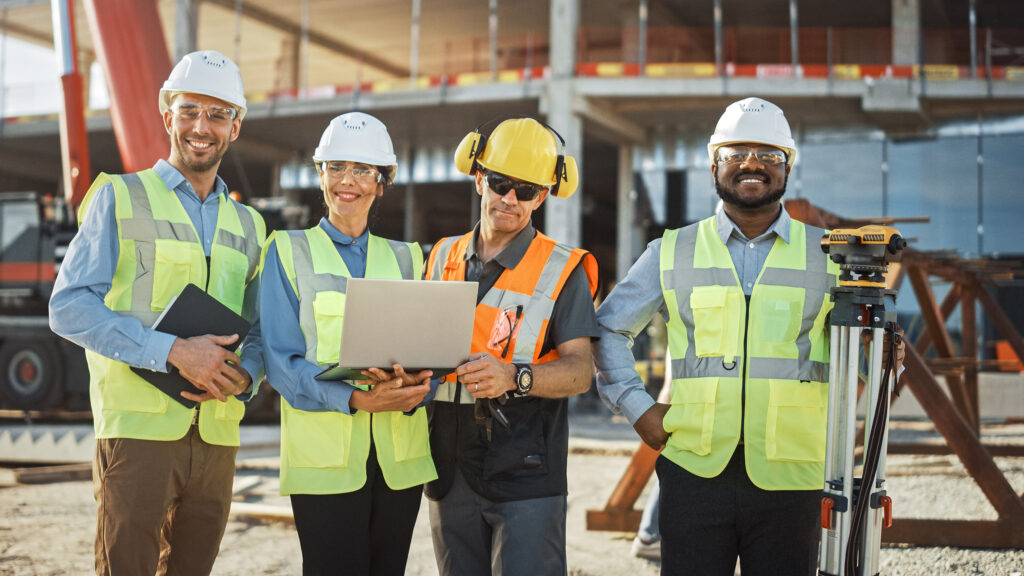 The Hudson Yards mega-project is a recent example of how this plays out to a positive outcome. The $3 billion project in Manhattan resulted in 49% participation from minority and women-owned companies. Linda Foggie at Turner and Townsend identified one major factors in driving this change; engagement and partnership. "We'll actually hire a firm to reach out to groups like the Women's Business Enterprise National Council, the National Hispanic Business Group and other organizations to publicize that this project is happening. You've got to create that awareness, because a lot of times, these deals get done on the golf course. But not everybody plays golf."
While this aspect of business is an useful model of growth for inclusion within the construction world, it is not a silver bullet for the industry. What will ultimately be required is a commitment from each individual business to change the working conditions and participation goals within their own organizations. What is interesting, and will hopefully act as an encouraging factor, is the benefit to a company that employs a more inclusive and welcoming environment. As always, finances are involved. While exact figures would be subjective and difficult to prove, analysis conducted by McKinsey & Co. in 2019, which encompassed 15 countries and more than 1,000 large companies, found that diverse companies are more likely to be more productive and profitable than less diverse peers. More specifically, "Our 2019 analysis finds that companies in the top quartile for gender diversity on executive teams were 25 percent more likely to have above-average profitability than companies in the fourth quartile—up from 21 percent in 2017 and 15 percent in 2014."
"The $3 billion project in Manhattan resulted in 49% participation from minority and women-owned companies."
These motivators, amongst a general acceptance and desire to be a more inclusive industry, has resulted in six large general contractors forming a consortium called Time For Change. This group, consisting of Gilbane Building Company, DPR Construction, Turner Construction Company, Mortenson, McCarthy, and Clark Construction Group, have worked together to host the inaugural Construction Inclusion Week. The plan is simple; by inviting participants from all areas of construction, Construction Inclusion Week will encourage positive change within the industry by "learning from one another, and being consistent in commitments and actions towards maintaining a safe and inclusive work environment – free of harassment, hate, or bigotry of any kind." The event, which took place from October 18th, hosted discussion panels, workshops and guest speakers on many facets of inclusion from leadership commitment and accountability, unconscious bias, supplier diversity, jobsite culture right through to community engagement. The event was attended by over 1,100 companies across North and Central America. Encouragingly, according to Time For Change, "Over 70% of registered companies are non-MWBE/SBE/LGBTQ+ certified firms interested in enhancing and improving inclusion efforts," which demonstrates a huge willingness amongst companies to improve and listen to under-represented voices.
These attempts to promote diversity and inclusion are well intended and, given the large number of participants, a welcome change of direction. However, it is long overdue. This is a small light in an industry that has, unfortunately, gained a reputation for being cold, unwelcoming, and occasionally hostile to minorities. Over the past 18 months, there have been over 20 reported hate acts on jobsites across North America, including noose placed in work areas and racist graffiti. This is why individual companies are finally taking a stand. Dan Johnson, CEO of Mortenson said, "Everybody has a choice. We've made a choice that we're going to be diverse and inclusive and to embrace equity. If you don't want to do that, you don't have to work here."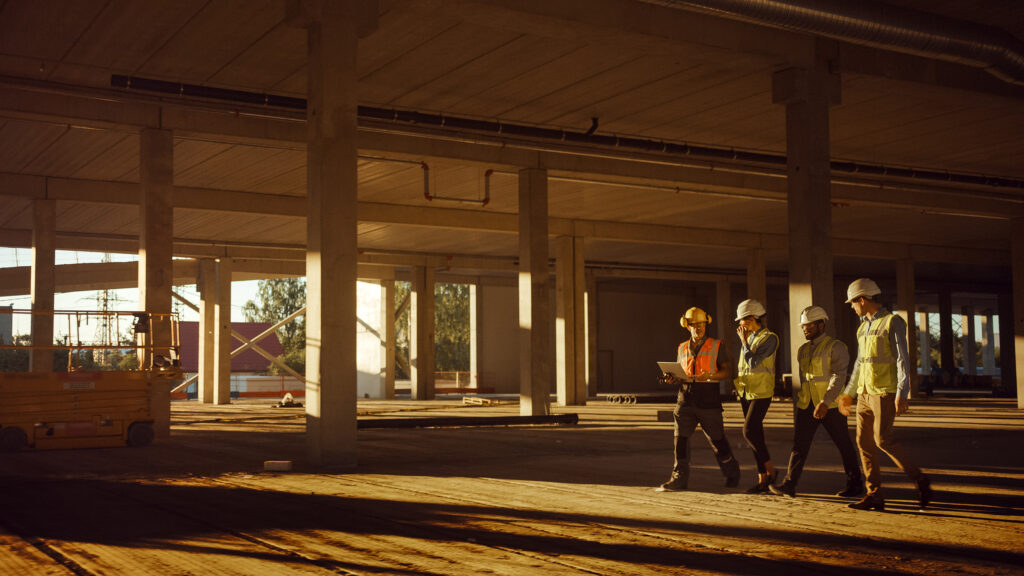 Meanwhile, another giant of the contracting world, Turner, has followed suit and is leading by its actions, shutting down two large Ohio projects in order to conduct anti-bias training. This move, which also resulted in a subcontractor being fired for refusing to participate, showed a resilience and dedication to fight against discriminatory graffiti it found on the jobsite. In a recently posted training video, the company also stressed its commitment to prosecute anyone who commits a hate crime at its sites, to break contracts with firms that violate these standards and introduced an anonymous tip line to report any incidents. "We need everyone to be anti-racist and take a stance against hate so that we can change our industry."
So, this all begs the question; can an industry that has, correctly or not, gathered an undesirable reputation for a lack of inclusion turn things around? Well yes, of course it can. Having said that, the road will not be an easy one and events such as Construction Inclusion Week are merely the beginning. However, the clear picture emerging from the industry is that the will, both morally and financially, is there to create a new Construction, one that is welcoming and diverse and is representative of the communities that work within it. Having celebrated its inaugural event, it will be exciting to watch how Time For Change grows over the next 12 months and the knock-on effect that the event will have on workplace environments.