Passion is an over-used word these days: job specs insist on it; we're constantly urged to find it and every pageant contestant who ever walked a stage hopes to create world peace simply by 'feeling' it. But Debora Harvey is one of those rare and wonderful exceptions. She really does have passion; for her job, her industry, the people her organization represents; you can hear it in her voice.
"I fell in love with construction. I thought the people were absolutely, phenomenally elemental. What you see is what you get. You don't have game playing or backstabbing or anything like that. They're not pretentious in the slightest, just real, genuine people."
Harvey's passion for the industry began in 2012 when she went to work for the National Utility Contractors Association, and she was obliged to hit the ground running. "I hadn't worked in the construction industry before so definitely a drinking-from-the-firehose type experience from the start." A year later, she began her role as Executive Director at HCCA (Heavy Construction Contractors Association) when her predecessor, Ken Garrison, decided it was time to retire.
"It was really serendipitous timing, both for the association and for me. I was open to being recruited and they were hiring, and the HCCA has many of the same concerns and issues that my previous organization had so that was an amazingly tight fit."
HCCA is a non-profit, advocacy association that represents 170 members primarily made up of infrastructure professionals, building contractors and related firms. Located in Manassas, Virginia, HCCA works on the principle that there is strength in numbers, providing its members not only with a platform from which to collectively express opinions publicly and coherently, but with a certain amount of political clout too.
"Our role is to consolidate the power of our members by sharing their feedback, concerns and opinions with the State-elected officials and local municipal governments and to lobby on their behalf. We might raise issues, for instance, like tax policy and point out that this policy or that policy is not positive for the Commonwealth of Virginia and here are our reasons for saying so. Because we have the collective impact, the doors are open much wider. Say an individual construction company wanted to talk with the Secretary of Transportation or with the head of the Transportation Committee of the Senate – they would find that quite difficult so we can influence more effectively through our sheer numbers."
Why would a company choose to become a member of an advocacy group as opposed to a Union?
"We are what we call union neutral. We don't advocate against unions; we don't advocate in favor of them. It's basically whatever works for each one of our members, whether they're a union shop or a merit shop, that's up to them entirely. We have several different types of membership from the contractors to the business associates to the merchant providers, but we welcome all types of organizations into our membership. Basically, I would say our belief is that individually, each company has one voice, but together, the voice is stronger."
"We are what we call union neutral. We don't advocate against unions; we don't advocate in favor of them."
The construction industry has always operated within a space occupied densely with vested interests and competing concerns. For every group seeking growth, there are several more opposing it, especially when it comes to the controversial issue of roadbuilding and transportation. The American Legion Bridge is a case in point. Built in 1964, the bridge is now under pressure supporting five times the amount of traffic than when it first opened resulting in massive delays notably on morning commutes. Opinion is divided over the best course of action. In these circumstances, the HCCA comes into its own, ensuring its members gain access to the ears that count.
"Our members agree that we desperately need an additional span to go over the river in order to manage the traffic flow. That project is in the design phase right now. Some community activists are opposed to it, some in favor, and we understand that. We can engage and work through all of that, but there is going to be a huge piece of infrastructure that will significantly impact our region going forward, and communication is not only vital, but key."
There are other benefits to HCCA membership like access to unique discounts on various industry-related products and services, and the organization boasts an impressive number of committees to choose from like the Golf Committee, Women in Construction Committee, Health and Wellness Committee and the Infrastructure and Safety Awards Committee which, incidentally, has its awards presentation this month.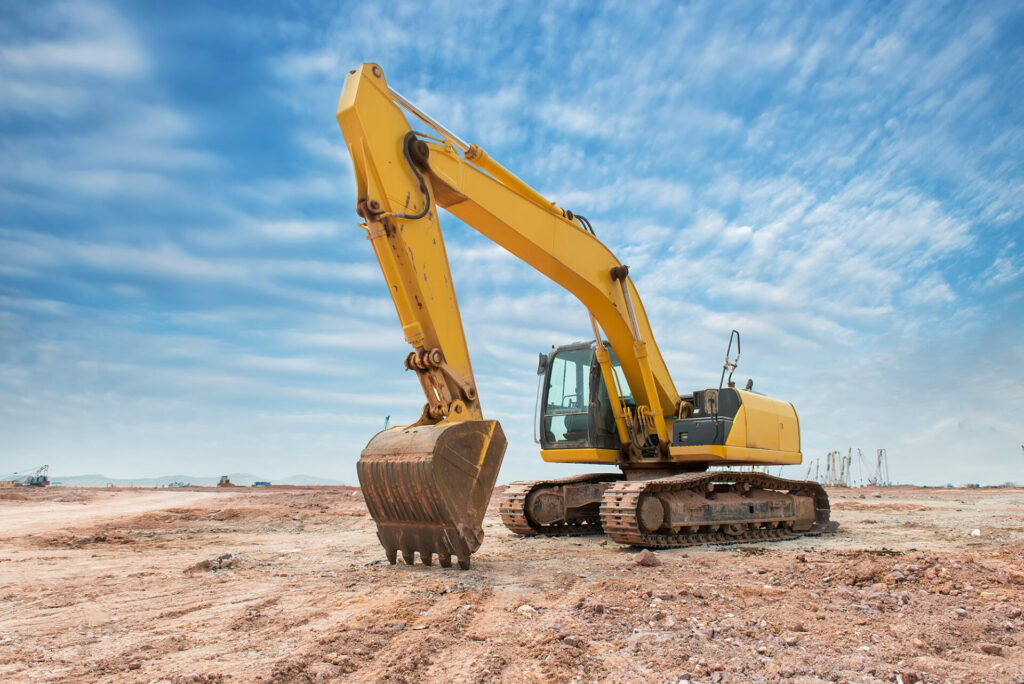 "The HCCA Safety Awards dinner is a recognition of what our members have done in terms of infrastructure projects, and we provide a full training program in accordance with the OSHA (Occupational Safety and Health Administration). We definitely have a vested interest in promoting safety. At the end of the day, the goal is that everyone goes home. You don't want to be the person calling a loved-one to say so and so had a mishap. That's why we urge up-to-date, state-of-the-art safety training and safety mechanisms. Our safety awards are based specifically on OSHA data, so they are absolutely objective. Additionally, we recognize those companies who have 100% clean, truck driving records on the highways. If they haven't had a CDL accident, we recognize that as well." After two years of no-mingling lockdown, a black-tie awards dinner is something to look forward to. Has she chosen what to wear yet? Yes, she has. A cocktail dress. Classic.
While the safety awards are based on facts and stats, The HCCA Excellence in Infrastructure Award is more subjective. Projects are chosen more for creative applications, innovative approaches to problem solving, complexity levels and for meeting goals on time, in or under budget. In this industry, awards don't just boost morale, they count towards future projects. "When companies bid for jobs, part of the pre-bid process is to list off their safety records and also to list off any awards they have won. It's a subjective consideration for owners and municipalities when granting contracts so winning an award is actually a big deal."
"We want to get the message across that construction is a fantastic career with wonderful opportunities for advancement."
Like many others in the industry, Harvey believes its current biggest challenge is acquiring and retaining qualified staff. "Construction is not seen as a sexy career. You have five- and six-year-old kids saying they want to drive dump trucks but by the time they're fifteen, that idea is gone. It's not encouraged, and we want to change that. We want to get the message across that construction is a fantastic career with wonderful opportunities for advancement."
Several years ago, HCCA partnered with a local community college to implement a heavy equipment operator training program which graduates six or seven cohorts annually providing much needed personnel for the local construction industry. Harvey also sits on the steering committee for the formation of The Virginia Infrastructure Academy specifically designed to create a distinct curriculum across all twenty-three community colleges in the State of Virginia to train and graduate thirty-five thousand workers specifically diesel mechanics, heavy machinery operators, CDL drivers, welders, and electricians, all in critical short supply within the construction trade. Staffing issues aside, Harvey is optimistic about the industry's future.
"It's just absolutely encouraging the way our lawmakers look at opportunities for expansion and with the addition of new federal funds and the expectation of economic growth, we have a very positive outlook, especially in Virginia."