As the capital city of Texas, Austin has a reputation for eccentricity and diversity, its local motto being "Keep Austin Weird." A cultural mix of Tex-Mex cuisine, live music and film festivals have earned the city the accolade of being one of the Best Big Cities to live by Money magazine. It has a population of almost one million people and is deeply loved by its residents. In terms of social issues, Austin has a long history of vocal citizen resistance to development projects perceived to degrade the environment or to threaten the natural and cultural landscapes, which has contributed to it being awarded the Greenest City in America by MSN.
However, despite all this, Austin is not a utopia. According to the most recent figures, around 4,000 are experiencing homelessness in the city and its surrounding areas. This number combines both unsheltered homelessness (people sleeping in tents, cars, abandoned buildings, and other places not meant to live in) and sheltered homelessness (emergency shelter, transitional housing, and other short-term indoor settings). With this number of its residents experiencing homelessness, Austin is struggling. Furthermore, when this is coupled with the recently voted law banning homeless people from camping in public spaces, the problem goes from disastrous to chronic. Residents of the city are now being evicted from parks and other encampments with literally no other options available to them. Clearly, this is a situation that needs to change.
Thankfully, this change is coming. The Ending Community Homelessness Coalition (ECHO) is a 501(c)(3) non-profit organization and is the lead agency that plans and implements community-wide strategies to end homelessness in Austin and Travis County. As the backbone for the homeless services system, ECHO works closely with nonprofits and government agencies to coordinate assistance and housing for people experiencing homelessness in our community. The work being done at ECHO is built on an inspiring level of dedication. "Our Mission is to provide dynamic, proactive leadership that engages policymakers and the community to end homelessness. Our Vision is a community fiercely focused on ending homelessness." According to ECHO, real change can be achieved through providing a service that is supportive, affirming and welcomes diversity. "We support people in the context of their circumstances. We recognize and honor their experiences, dignity, knowledge, aspirations, and ability to overcome adversity. Also, we believe that people are experts in their own circumstances and so we couple their expertise with data to inform our system."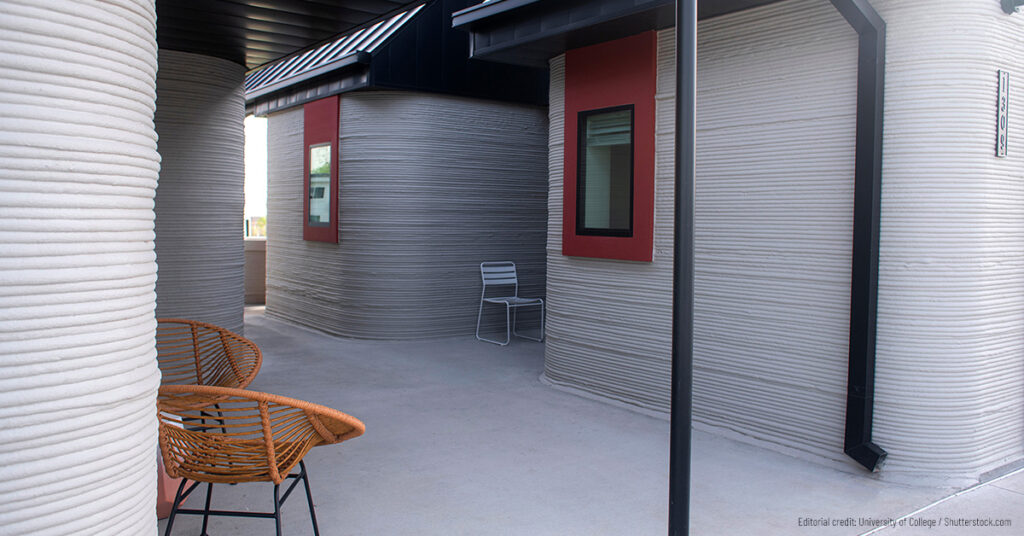 As the number of Austinites suffering from homelessness increases year on year, the pressure is on organizations such as ECHO to do more. Personal safety, either from the threat of violence or heat related illness, is of huge importance.
Some of the programs that have been implemented to reduce and assist those experiencing homelessness are, in fact, seeing benefits. One such project comes in the form of "the country's only master-planned development for people coming out of homelessness." Community First! Village in Austin is a master-planned neighborhood of microhomes, tiny homes, and RVs. According to those at MLF, the team behind the village, the sense of community lies at the heart of the issue. By offering a welcoming community, the Austinites can reconnect with their city. "As a result of the multitude of connections we've made with our homeless neighbors, we've learned that the single greatest cause of homelessness is a profound, catastrophic loss of family. It's from this understanding that MLF's vision emerged to build Community First! Village to welcome home our friends who had been pushed to the fringe of society. Often referred to as the most talked about neighborhood in Austin, Community First! Village is a 51-acre master planned development that provides affordable, permanent housing and a supportive community for men and women coming out of chronic homelessness."
The founder of MLF, Alan Graham, left a successful real-estate development position and launched back in 1998 to serve Austin's homeless with a community based approach. The impetus for starting out was a deep desire to serve. "I started developing pretty deep relationships with men and women out on the streets. In 2003, I started spending the night out on the streets. I've personally spent about 250 nights there." Incredibly, the project developed incrementally and has really been a labour of love. Graham initially helped one homeless man to transition to independent living by assisting him with acquiring an RV. As word got around, he assisted numerous others. Finally, Graham secured 27 acres of land to build what would become the village's first phase. What makes the community even more special for Graham is that it is not only a professional venture. It is his home. Graham and his wife live in the village as well.
Graham initially helped one homeless man to transition to independent living by assisting him with acquiring an RV. As word got around, he assisted numerous others.
Set up with the goal of assisting people in transition from homelessness, it has been such a success that it is due to grow and develop further soon. Incredibly, the village has permanent housing for the almost 350 individuals living there, and the retention rate of residents is 88 percent. Given the nature of the problems facing homeless people of Austin, it is encouraging to hear that, through a series of new investments, Community First plans to triple its footprint in the near future.
It is important to note that, for MLF, the physical space is only one aspect. With communal kitchens and bathrooms, the list of amenities available is growing steadily. With a health clinic and a small food store in the neighborhood, a new gathering space called The Living Room about to open, and a weekly farmers' market where food grown in the neighborhood is distributed to residents, the village is growing into a space where people can develop and thrive as partners and community members. "We're instilling and putting back the basic building blocks of one being able to live," says Thomas Aitchison, MLF's director of communications, "so they are afforded the same access to essential and basic functions in life."
At the heart of these functions are relationships. The title itself, Community First! Is a clear indication of the motivation behind the project. "We've created a destination for people to serve," Graham says. "Prior to Community First! Village, if you have a heart for serving, if you have a heart for the homeless, your options are quite limited. We provide a destination, so it's here now, and people come to us, as they find out about it, it's that proverbial snowball going down the hill … we get to contrast between hopelessness and hopefulness."