"An overwhelmingly huge part of our successes comes from our employees, and the day to day, hard work that they do and also our clients, they have an unwavering trust in us to get the job done." The words of U.S. Army Staff Sergeant John LaGiglia, President of Chicago Fire Protection, shine a light on what it means to work for, and with, this company. Chicago Fire Protection is a family and service-disabled veteran-owned business specializing in fire suppression & alarm systems. With LaGiglia, himself a multiple tour veteran in both Iraq and Afghanistan, and his brother-in-law Joseph Regan, an extremely experienced and qualified Local 281 Sprinkler Fitter at the helm, they have created a company with an outstanding safety record and more than 50 years of combined experience. For LaGiglia, the company is so much more than a money making enterprise; however, it is an opportunity to build something valuable and worthwhile for the people of Chicago.
In terms of product offerings, this is a company that does the whole lot. Given the vast wealth of experience within Chicago Fire Protection, this comes as no surprise. The company owners pride themselves on their ability to work with a client and meet their fire protection needs, regardless of the complexities or scale of the project. For LaGiglia, it can be explained succinctly. "Basically, anything and everything involved in fire safety systems, we do it." A better way to describe the experience of working with this company is the old 'one-stop-shop' adage. However, as worn as that phrase is, it seems as though it is one that can genuinely be attributed to Chicago Fire Protection. "We do everything from retrofits, where there's an existing building in place, new construction and design builds, testing, inspections, and preventive maintenance. For example, we recently finished a nine-story new construction building a couple of months ago. They came to us with their architectural plans and project intent. We provided the overall MEP design of the life safety systems, the budget or cost, and the guidance of what would be required to install an operational fire sprinkler and fire alarms system per NFPA and local code."
Given the difficulty in finding skilled workers throughout the construction industry and beyond, it is remarkable that Chicago Fire Protection can offer its clients such a wide array of skilled work and knowledge. This established staff –all of whom are Local Union 281 Sprinkler Fitters or IBEW Local 134 Electricians —are equipped with an unrivalled level of experience. Each team member, as LaGiglia points out, has undergone both a five-year apprenticeship and qualifying test in order to reach this level. These qualifications are not only a desirable quality in its staff, they are a necessity. Given the vital nature of its work, it is reassuring to know that this is a company that prides itself on a meticulous eye for detail and a strict adherence to codes and "doing things the right way."
This dedication to creating a company that works to a clear and recognizable vision undoubtedly sets Chicago Fire Protection apart from its competitors. There is a tangible feeling of community and collective progression when speaking to John. Likely born from his experiences serving in the military, a sense of camaraderie permeates his words when he speaks about the staff within the company. "My partner Joe Regan and I are both still Local 281 Sprinkler Fitter cardholders by trade, our careers actually started in the field. We both completed apprenticeship programs, we both still participate, contribute, and pay into the Union as active members. We have always felt that it was extremely important to treat each of our employees like family. We understand, and respect, the day-to-day grind that the workers go through in order to make each project a success."
"As LaGiglia puts it, he and his partner are willing to 'be there in the trenches, working with our staff.'"
It is telling that the company has, even from its earliest days, been able to carve out a healthy share of a crowded market and experience substantial growth over a period of years. This dedication and commitment to working as a cohesive unit has reaped huge rewards for the business. As LaGiglia puts it, he and his partner are willing to "be there in the trenches, working with our staff." This, he explains, is much more than an offhand comment. His staff are fully aware of that, should the need ever arise, he is more than happy to get his hands dirty. "We're not just going to be there, pointing our finger and telling our employees what to do. We often say, you know what, if it comes down to it Joe and I will put our work boots back on, go out there and pull on wrenches ourselves." With an ethos that eschews a more typical 'Management vs employee' model, it is clear to see why LaGiglia proudly talks about the company having an environment where everyone pulls together in the same direction. "Our team works in an atmosphere and culture that supports them. I think once they see that, they give 110% because they enjoy where they work, they enjoy the leadership of the company, and as I said, everybody's in the trenches together."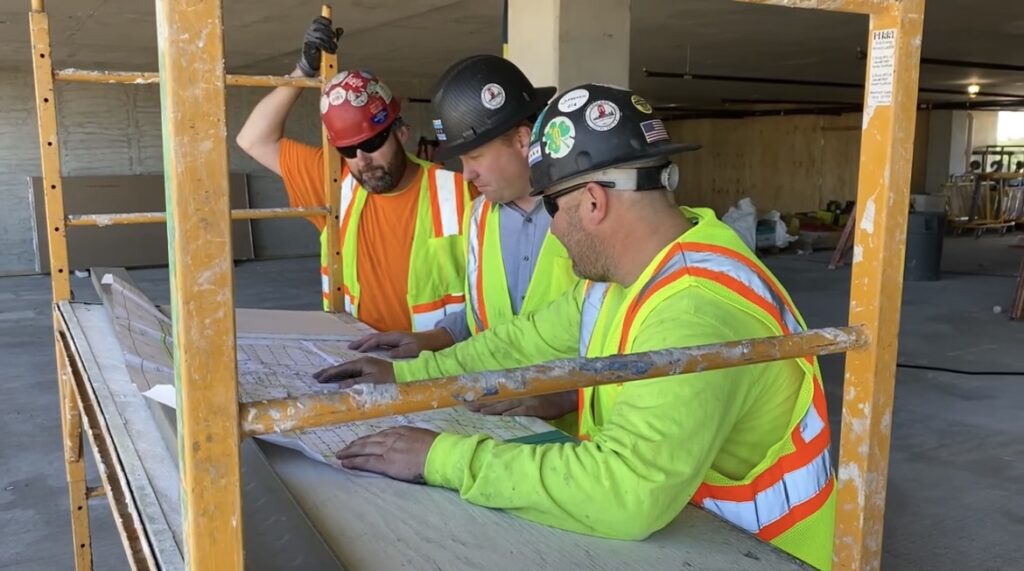 To better understand the context of Chicago Fire Protection and how it has reached this point, it is worth recognizing that both John and Joe have extensive experience in the field. Both men worked for what are now their company's main rivals. This learning curve has been extremely beneficial for them, learning as they have, what needs to be done to excel in their field. "We identified the things that the companies did well, we identified the strengths of those companies and then we also identified the things that they did not do well, that needed improvement. We took that experience in the field and, from it, put together the standard operating procedure for our company." Despite this, early success did not come easily. "The first couple years was the most challenging. We had to prove ourselves to the industry and say, 'We understand you guys have relationships in place, and we respect those relationships that you have in place. All we are asking for is the opportunity to prove ourselves and show you that Chicago Fire Protection could provide you a better service than what you are used to."'
Despite those early challenges, companies did indeed give Chicago Fire Protection the opportunity to prove themselves. The company, according to John, is now operating at a level where they can comfortably maintain the projects they are tasked with; building up a large portfolio of highly successful jobs in the process. While the company is now in the luxurious position of being able to expand rapidly due to the "a qualified labor force that have heard of the company climate and culture and they want to be a part of it," John knows that this would not be in keeping with the ethos that has gotten them to where they are. "If you grow too fast, you potentially overstep your boundaries. You start to lose the very things that got you there in the first place. For us right now it is all about sustainable growth. It is all about maintaining our current relationships, servicing our clients to the best of our ability, and then, little by little, building more clientele and taking on more projects." At the end of the day, as John says, the company needs to keep "doing things the right way." By continuing to work with a focus on quality, commitment and community, Chicago Fire Protection is sure to meet whatever targets it sets itself.