Thrash Commercial Contractors Inc. began in 1977 by building small residential additions, and has over the years progressed to having four main sectors of business; Preconstruction, General Contracting, Design-Build and Construction Management. Mississippi has much going for it; the birthplace of the Blues, an abundance of historical sites and cacti being just a few. The economy, however, is not the largest or most fruitful. It was in this context that those at Thrash made a conscious decision to expand into a wider range of services and offer a broad spectrum of skills to the market. By bringing a broad scope to the work it can perform, it quickly became a growing success in the region. While the company is primarily a General Contractor, this growth has resulted in an increase in preconstruction services. Due to this, the company has identified a need to ensure it has a variety of skills in-house, thus ensuring that it can accommodate for anything that a client may need.
However, as any company can attest to, diversity can bring challenges of its own. With these core services, and a history of having worked in ten different industry sectors, it's imperative for its team and the company itself to be able to balance its workload. According to Business Development Manager at Thrash, Luke Walker, the way that the company facilitates this is by hiring great people. The team that Thrash has is both experienced in many arenas, as well as adaptable. Walker described Thrash's team as having a 'figure it out' mentality. This problem-solving approach is a vital component in the services that Thrash provide. When its team is presented with jobs that aren't cookie cutter, it benefits the company hugely to have a team that is both adaptable and willing to learn since, as Walker puts it, "no job is ever quite the same."
The rate at which Thrash Co. has developed and grown in the past five years has been of no surprise. However, this growth has meant that the company has had to expand its physical footprint in the region. Recently, Thrash opened a new location in Huntsville, Alabama, in order to keep up with its own rate of expansion. This choice of location serves a number of purposes for the company. As Walker acknowledges, competition is tight in Mississippi and expanding across state lines is a necessary step. "There are only so many fifty-million-dollar jobs in Mississippi. The competition is much tighter because of this." While searching for jobs outside of Mississippi state, Thrash Co. felt that in order to give itself the best possible chance of success in a new city, it needed a physical presence there. A number of locations were considered and considered including Dallas, San Antonio and Huntsville. Ultimately, Huntsville was the chosen location as it offered a growing market with achievable goals.
With an entire team working side by side for years, the growth experienced by the company has not been limited to professional. Indeed, with growing working relationships and camaraderie, Thrash has also experienced a lot of personal growth over this time. The team often goes on hunting excursions together to solidify these relationships and just recently they went on a team dove hunt to celebrate Thrash's forty-fifth anniversary. Those at Thrash quite rightly feel that this recipe for success, a close-knit and dedicated team, is the key to ongoing growth.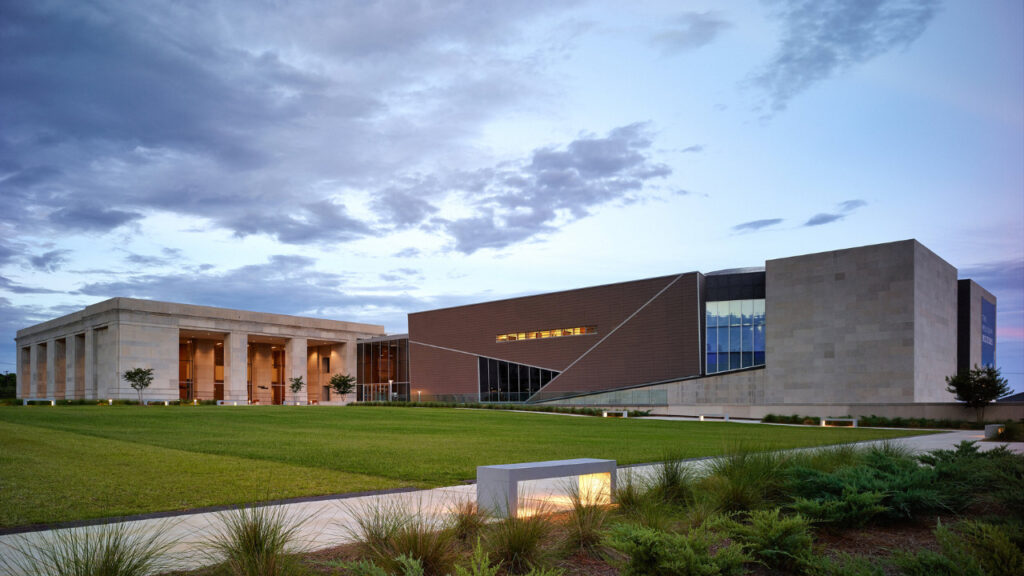 Among some of Thrash's recent standout projects are the likes of The Civil Rights and History Museum in Mississippi, which was a sixty-nine million dollar project and also its largest project to date. Prior to this, its largest project was only a fraction of that, at eleven million. It was a hard bid project in the public sector which Thrash was determined to be a part of. As a relatively young company handling a project of significantly more value than any of its prior work, Walker tells me that city officials were somewhat nervous about it. Thrash Co. was certain of its own capabilities however, and delivered everything that the project needed. Similarly, in another example of the scale at which Thrash Co. is now comfortable operating at, an ongoing project is the Humphrey Coliseum, a high-profile project in Mississippi. This dedication to the local built environment is something that sets the company apart from its competitors. In fact, being part of, and supporting, the local community is an integral part of what the company does. This can be seen in the work it completed for the Northwest Rankin High School in Flowood, Mississippi. This job was an important one for the team. Not only was the location close to the company HQ, but it is also the high school where many of the staff's children attend.
A key element of Thrash's local involvement is its involvement with the Associated General Contractors in Mississippi. This is something that the company values hugely because of the networking and connections it provides. Networking with subcontractors is particularly important to Thrash because as Walker puts it, 'they're really the ones swinging the hammers.' By providing opportunities to connect companies, the AGC gives Thrash the ability to get to know these subcontractors on both a personal and professional level. In addition to that, by providing resources and advice, the Association offers support with one of the most consistently challenging aspects of the construction industry; sourcing skilled staff.
"Those at Thrash quite rightly feel that this recipe for success, a close-knit and dedicated team, is the key to ongoing growth."
As the Southeast's premier commercial construction builder, it's clear that Thrash has needed a plan in order to grow with the success and style that that it has. Originally, the company wanted to grow in the private sector because the opportunity to grow at scale in the sector can be straight forward. However, as a new company, it was difficult for Thrash to compete for many jobs on account of its limited portfolio. By pivoting to the public sector, the company was able to establish a wealth of experience and a growing portfolio. In doing so, Thrash also built up excellent client relationships and established itself as skilled and reliable, furthering its bid opportunities in both sectors.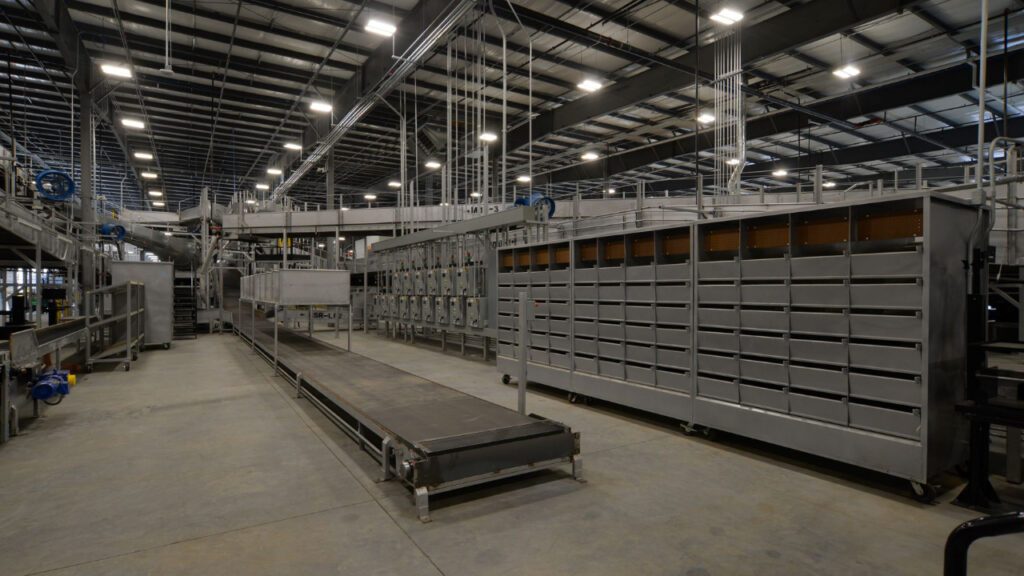 The need to dig deep and persevere when faced with challenges can be suffocating for a small company. For those at Thrash, there was never a doubt that it would be able to show up and work hard. Walker credits this kind of work ethic and success to the core values at the company. At Thrash, he explains, there are seven core values with the most important of these being "Exceeding Expectations, Building Relationships and Taking Extreme Ownership". With a growing portfolio and developing skills, Walker considers these values in relation to the success the company is experiencing. For him, Taking Ownership, stands apart as being a non-negotiable. "It is taking ownership that guarantees a job will get done and buildings will get built, come rain or shine." By demonstrating these values, he says, both the company and the individual team members are rewarded.
Similarly, the relationships that Thrash has with other businesses outside of its own team are held in very high regard by the company. Thrash has good professional relationships with large companies such as UPS and Starbucks, but also with other local companies, like the Morgan White group. While Thrash was working on the renovation of an office for this company, it advised the group that they didn't need to build a new parking garage on site when there was already enough room on site for what the Morgan White group had planned. The goodwill that Thrash generated by advising its client to spend less on what was unnecessary, rather than simply taking the money and doing the job ultimately saved that company five or six million dollars. While others may baulk at this anecdote, confused why a company would turn down such a sum, for those at Thrash, it is simple. Relationships are built on trust and the results of positive relationships are mutually beneficial. As it happens, the Morgan White group now calls on Thrash often. As Walker puts it, "you can trust Thrash Co. to spend your money the way we would spend our own."