Toro Construction started as a dream between a husband and wife. Now, it is one of the fastest growing Hispanic construction companies, living by the motto: "small enough to listen and big enough to deliver." The company focuses on general trade packages, specializing in those that are carpentry related. Alongside this, the company manages other trades as well, depending on the projects' specificity. Thankfully, following a lot of hard work and sacrifices the dream has turned into a very successful business. Luis Vazquez, Vice President at Toro Construction, explains that the road to success was a long and occasionally challenging one. "For so many years we had tried to start our own business, which failed a couple of times since 2005." Luis and his wife Socorro, President at Toro Construction, had both been working at separate jobs, with Luis working as a construction superintendent for general contractors, and Socorro working as a legal secretary. Eventually, the pair decided that one of them would have to quit their job to get the company up and running "full force." Subsequently, Luis left his job and worked hard to get Toro going, while Socorro would help in the afternoon with the paperwork.
Despite Toro being relatively new according to Luis, the company has accomplished very important milestones. Since 2014, the company has completed over 300 jobs. Given the incremental growth the company has experienced, it is clear that these successes are to be celebrated. Serving diverse business sectors ensures that the company has experience in a range of areas, including public and private projects, low and high-rise buildings, K-12 schools, privately and federally funded hospitals, retail, and affordable housing buildings. Alongside this, the company also prefabricate buildings – which was added as a service in the last three years. Toro also has a sister company called Integrity Wall, which can help with building projects faster, minimizing the risk by working in a controlled environment.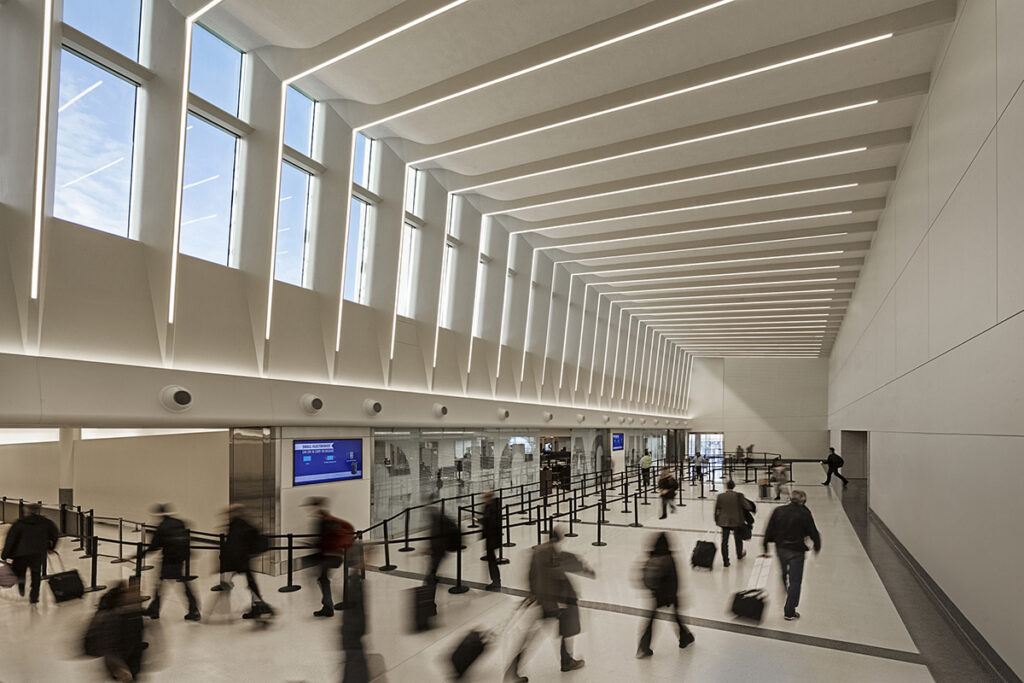 Despite the challenges that have faced the industry in recent times, the company has seen a large amount of growth, most recently in the last eight months. As Luis explains, it was pivoting to the role of General Contractor that has allowed this period of growth. "We were able to move to a new office [that] has more space. From there, we could expand our services and hire the right team members to help us manage the growth." This ability to work in a range of fields is not necessarily new to Toro Construction, however. Over the years, the company has undertaken many challenging projects and has taken on the role of prime contractor for a range of project sizes, performing project management services and coordinating specialty trades for commercial and residential projects. In addition to this, the company also provide design input and engineering solutions as additional services. Through these projects, the team has accumulated skills and experience in design and build solutions, project management services, building trades and related engineering works.
One job in particular that stands out for Luis is the Chicago Midway Airport project, a two-year contract that Luis describes as "very unique." The project itself was considerably larger than any the company had undertaken previously but despite this, the general contractor issuing the contract believed in Toro Construction and was sure that the company could deliver "such a complicated and large project." Over time, projects like this have allowed the company to develop a deep well of experience. In addition to this, Toro Construction specializes in building schools, both new and renovations. In the same year that Midway was completed, the company delivered three "ground-up schools," with Luis explaining that the team learned a lot from the help they received from the general contractors they were working for, who helped them gain massive experience.
"Over time, projects like this have allowed the company to develop a deep well of experience."
Toro Construction delivered a project called 4400 Grove, the first affordable housing building for Toro Construction that had to be prefabricated. Prior to installation, the company tested it out and satisfied with the results, completed the job. For this specific project, Toro proved that it could compete with larger companies. Clearly, the work being done at Toro can match that of any rival. "We competed with a very large company that specializes in that type of building. As a minority company and as a new company in the prefabricated industry, we successfully completed the project which led us to winning other projects off the back of that."
With all these projects, Toro Construction prides itself on the customer satisfaction it receives. Luis explains that the company is known for delivering projects on time. For him, the secret to the company's success is clear. This is a company that is persistent, it doesn't do anything by half, and it maintains a clear vision. Luis states that this vision is based on community and excellence. "Our vision is to create a great culture in our company. We have to have market dominance, but we also need to ensure that we have a great reputation in terms of customer satisfaction. This can only be accomplished by hiring the right team members and offering a great working environment because we are only as good as our employees." Luis explains that at Toro, the staff are the driving force behind everything. "We always try to be very good at training our team members the right way so they can deliver the best services for our customers."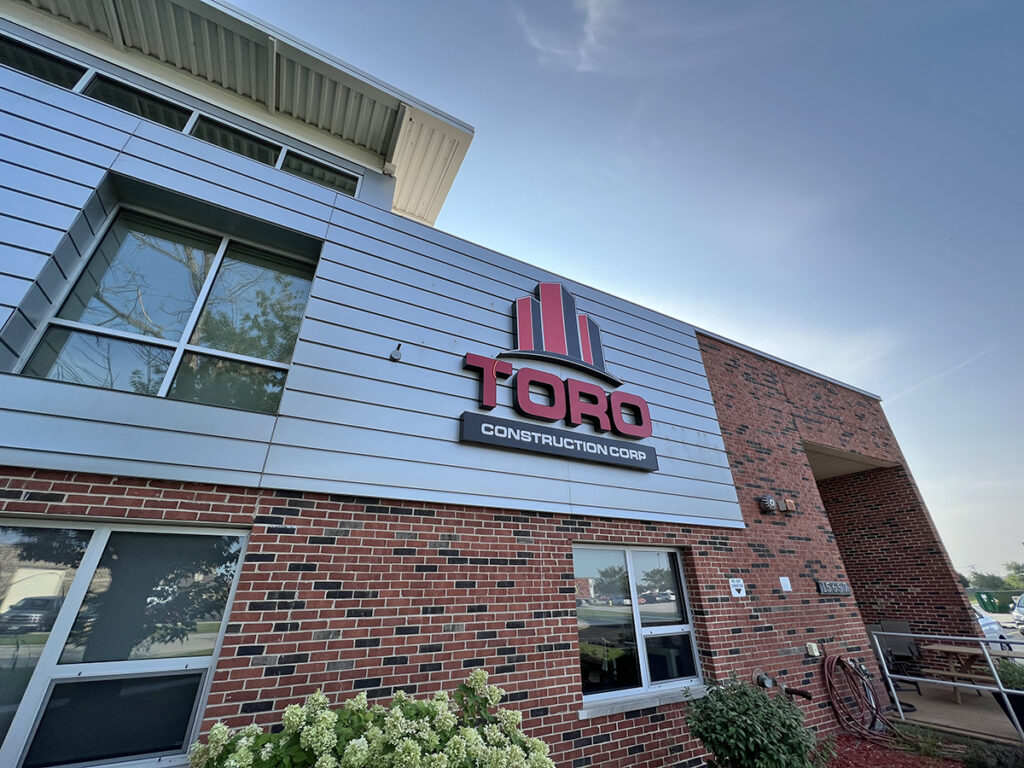 Toro construction is confident that it will be a $60-90 million construction firm in three years, with Luis explaining that the team will achieve this through a combination of relationships and reputation. "We can accomplish this by maintaining excellent customer relationships. Also, because of the work we have done for the city, estate agencies or private customers – they are committed to continuing to work with us. They know that we can deliver." Luis explains that the company has seen the results of this in the past eight months and has no doubts about the potential for further success. "It's just a matter of time. Our customers truly believe that we can get to that point, and they won't hesitate to continue awarding contracts to us based on our growth and based on our capacity."
Despite the big goals the company has set out, the team keep a close eye on the growth, trying not to grow "faster than our system allows," to ensure the team can continue delivering contracts at the standard customers are used to. Luis explains that in a post-Pandemic environment, the wise move is to be strategic. Fluctuating prices, coupled with delays and funding issues mean that there is a certain level of risk across the industry. "2022 was always going to be a bit of a challenge because many of the jobs have been on hold." Alongside the supply chain crisis, this makes customers hesitant to formally commit to a contract. Despite this, this year has been a successful one, according to Luis. He explains that while things have bounced back slightly, the near future looks to be far more positive. "Our bar was set up a little higher for this year, thinking that the pandemic is over. We expect it to be a good year. However, I feel that next year is going to be even better based on what we have in the books."
In addition to growth and success, there is another aspect of Toro Construction that matters hugely to Luis, its legacy. With a growing business that is proving its worth in a crowded industry, Toro Construction really is a story to be celebrated. For Luis, encouraging other minority businesses is as important as the success of his own business. He knows how to listen, and he knows how to deliver. "There's not a lot of us Hispanic general contractors out there. We try to encourage other Hispanic-owned companies to follow the path and grow the company so we all can stand up and stand together as a minority-owned companies."