They say that the only certainties in life are birth, death, and taxes. In business, this adage equally holds true. Challenging market conditions such as difficult supply chains and skilled labor shortages only add to an environment where every decision can be a gamble and only the best, most innovative survive. Success is never a guarantee and those within the construction industry that lose the highest level of focus and drive tend to fall by the wayside. "Our core values really spell it out. We always have quality and integrity at the top of what we do. That is our core value and I think that's reflected in the people that we hire and the culture that we try to uphold." These were the words of Cameron Salter, Senior Marketing Communications Coordinator at Rogers-O'Brien when we spoke to herself and Alan Codina, Vice President of Operations at RO for our recent feature. In part one, Salter and Codina were clear that only through a combination of relationship building and an unwavering dedication to top quality service has Rogers-O'Brien been able to become, and maintain, its position as Texas' Premier Builder. When we pick up the conversation, it is evident that these relationships go much deeper than surface level.
With relationships at the heart of everything at RO, it makes sense that this translates to the in-house culture and genuine respect and camaraderie that is evident when speaking to Codina. When the term culture is brought up, he is quick to point out that the company operates as a family. "Even though we are 400 or so employees, Justin and all of the management ensure that we have open-door policy so to speak. I know that sounds cliché, but it is true. In our company, you can speak to anyone else with relative ease. There are no barriers, for example, that prevent me from calling up Justin or anything like that." This openness and accessibility are something that also translates between offices, and this is something that, as Codina points out, ensures that the family culture is present right across the board. "We always want to maintain this culture and ensure that there is a lot of communication within each office. In addition to that, all the offices work together. This makes sure that a customer or client or an employee would have the same experience if they were in Houston or San Antonio, or Austin, or Dallas. They are all being treated the same."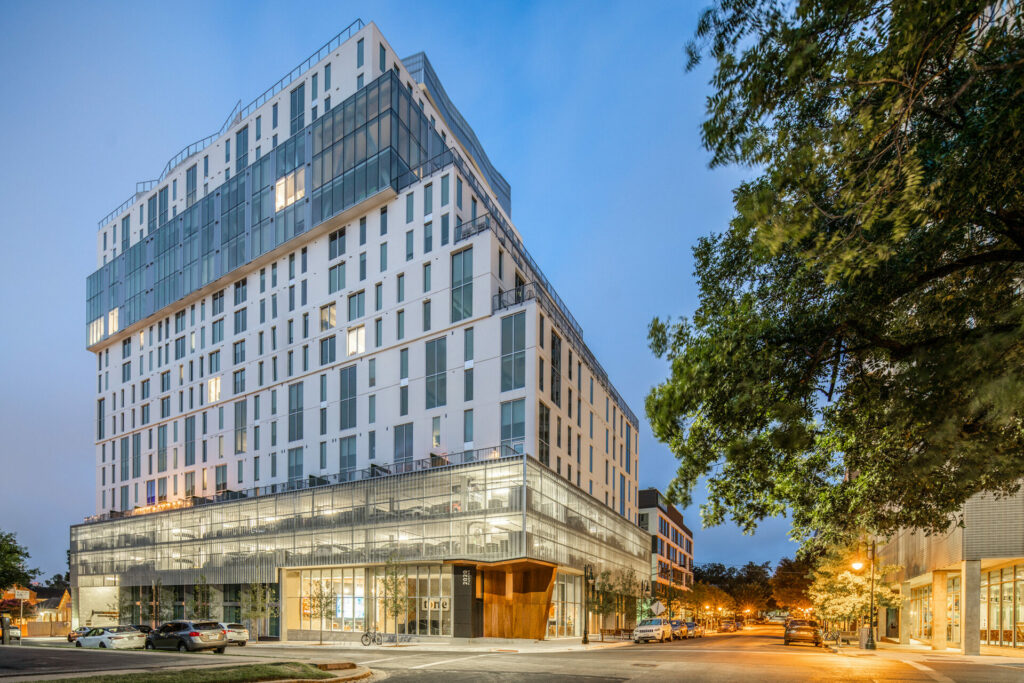 With such high value being placed on relationships, both internal and external, it is no surprise to learn that RO is considered the most consistently high performing operation in Texas. This high level of expertise and professionalism has led to several memorable projects. One such project, the Torre building in the West Campus district of Austin, is a perfect example of how positive relationships lead to ongoing collaborative successes. This award winning 18-story apartment complex includes 153 units, including both single and two-story townhouses, 15 levels of residential units and two levels of above-grade parking was put together in collaboration with lead architect, Rhode Partners. In addition to that, the building's 18th story features a large indoor amenities area, as well as a rooftop deck.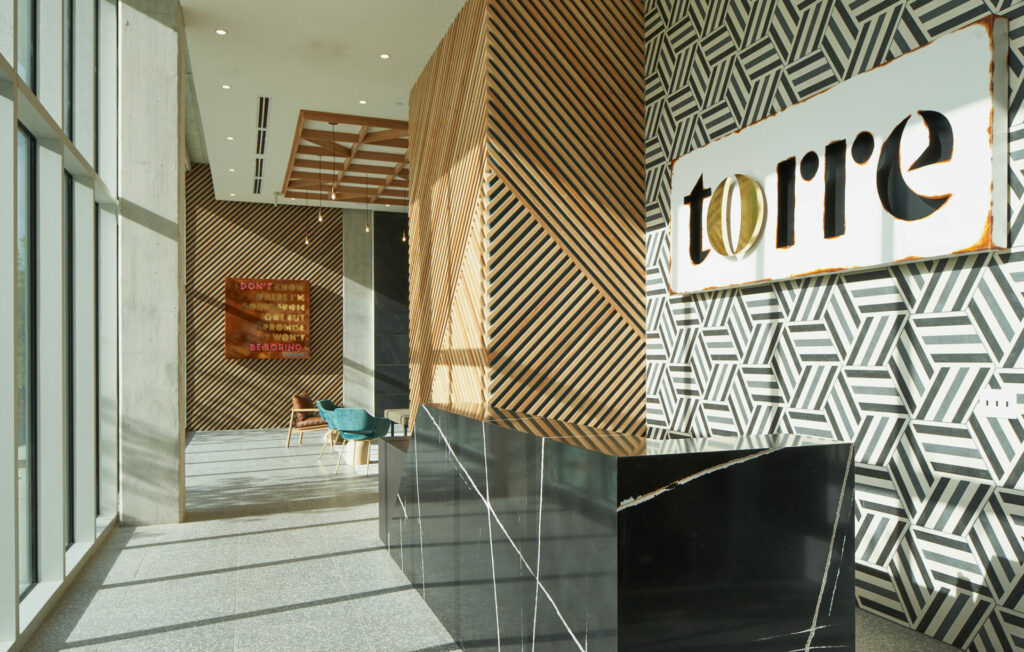 For Codina, the project epitomizes how relationships lie at the core of RO. "With Torre, we worked with a repeat customer. We have worked with them on four or five projects to date. So, this relationship came about from the first job we did with them. We were in the middle of digging a hole and we started noticing that the floor-to-floor heights were not quite right. We worked with the design team and the architectural team and were able to identify that we weren't deep enough. By demonstrating this using our technology and our spatial clash detection, we convinced them that we needed to go another two feet deeper, which made all the difference in the world. This allowed them to get the heights that they were looking for on the project. This success led to the second project and by then we had homed in on those processes."
Ongoing experience and a knowledge of the local area is something that has also been an integral aspect of what RO can offer a client. With city authorities in Austin trying to encourage more residential developments downtown for many years, it was Rogers-O'Brien that had the vision required to finally make it a reality. Working with Ziegler Cooper Architects, another long-time partner, RO built The Quincy, a 30-story, mixed-use development, towering over the famous Rainey Street District. Given that this project was completed during the single biggest challenge to face the construction industry in recent times, it is clear when speaking to Codina that he feels a huge sense of pride that this project encapsulated everything good about the company.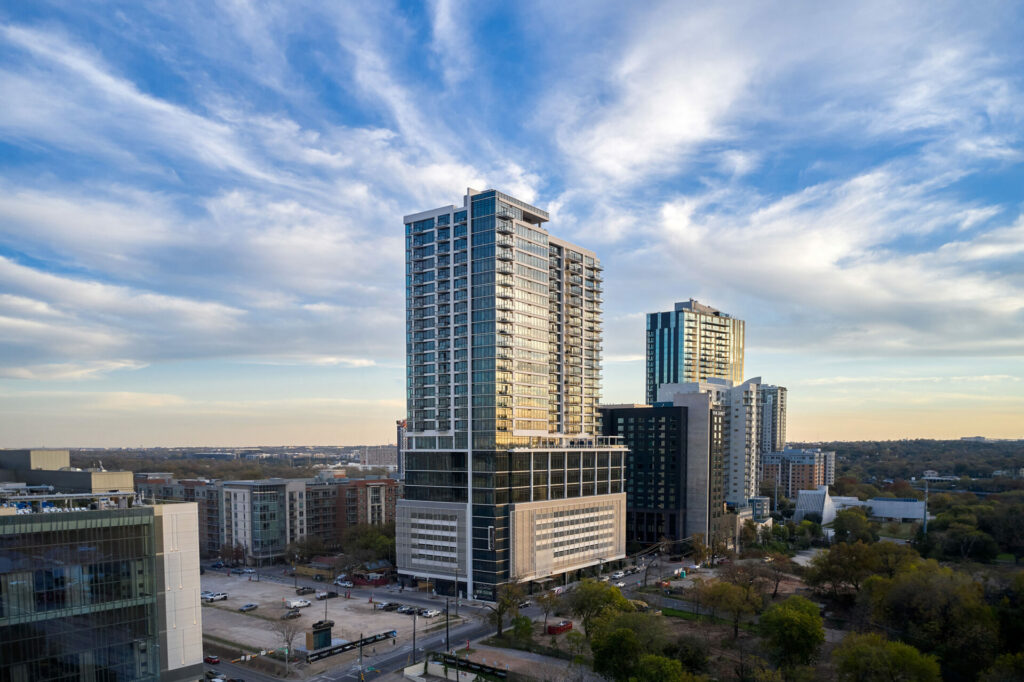 This one was a little bit unique. It is one of the first to be completed near Rainey Street. Austin has been pushing forward to get more people living downtown for a few years and this was the culmination of our work in this area. We were awarded this partly based on our experience working downtown and their own experience of working with us. In addition to that, we had to complete this project during COVID times. We had to keep our commitments with deadlines, and we had to deal with a lot of the code restrictions while also managing all the uncertainty during COVID. So, we had to endure and figure out new protocols. We had to figure out different ways of doing construction, different ways of doing shifts and creating open air areas etc. There was a lot to overcome on this project. Not to mention the fear and anxiety of building during those times. I think that this project is a huge success story."
In terms of demonstrating the bespoke service that Rogers-O'Brien offers its partners, it is hard to look past The Quincy; a high stakes project performed impeccably during challenging times, coupled with innovative and site-specific requirements. What encapsulates the RO experience even further is that the project was founded on existing relationships. This, according to Codina, is something they refer to as the RO Ride. "One of our core values is the RO Ride. We are always focused on trying to get repeat business and find ways to work together as a team in collaboration. You will hear a lot of words like these being spoken around our companies because we are always trying to work together, and we try to find people who excel when working as part of a team. It's not just a superstar who's doing it all. Right from the top, we are trying to empathize, to understand what our family is experiencing on the frontlines. That's really where success stories usually happen, on the front lines out on the jobsite, or behind the computer in the office. That's where the bulk of our people are so if we concentrate on these people, these relationships, we can work together to achieve success."