Twenty-eight years is a long time in business. For Integricon, a company that once dealt solely in restoration, this longevity is down to two things: its impressive team and company culture. The culture at Integricon is built on a work hard, play hard mindset, which contributes to the vibrant and inclusive nature of the team. It's a performance-based company, and Integricon rewards and celebrates their employees with company-wide trivia games, philanthropic events and social events. This is a company that considers its employees to be its best recruiters, and while Integricon is not a family-owned company, it is comprised of many families and friends, from years of good 'word of mouth' hires. The aim is always to grow and promote from within, which materializes from the annual 'Individual Development Plan' process. At these meetings between the employees and their managers they have the opportunity to talk about how they want to grow within the company, and what their individual career plan looks like. The company also has roughly 50% women employees, potentially more over the past year, which it considers a key part of its inclusive nature as a team. A testament to the strength of its communication and management is that during the pandemic, Integricon communicated to its employees very early on that there would categorically be no one laid off because of the unforeseen circumstances. This alone demonstrates how much it values the team of people it has.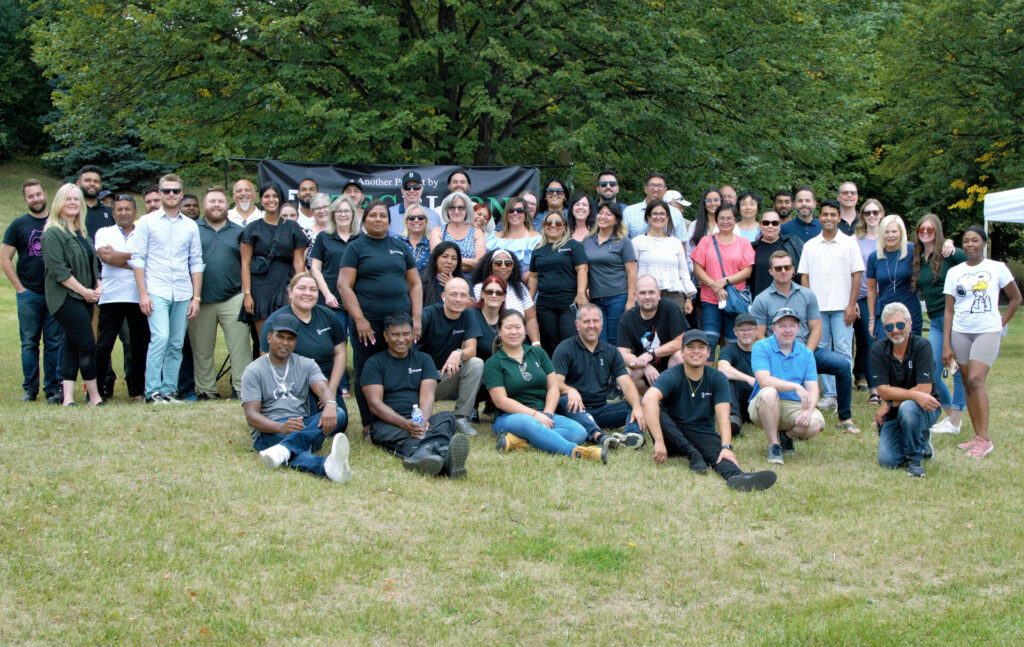 Integricon's specialty is restoration. As the company started out offering property restoration services many years ago, this is something the company has a wealth of experience in and it remains one of their primary services to this day. For the company, this involves dealing with water losses, fire losses, windstorms through a combination of both private and insurance work. This type of work also includes a lot of emergency work which require fast response times; something that Integricon is always prepared to deliver. Over the years, Integricon has also expanded its business to include construction. The rationale for this is that, for those within the business, the logical next step when restoring damage losses to a building is being able to rebuild and reconstruct. Its goal is to be a one-stop solution for its customers, and this involves providing assistance every step of the way. For those at Integricon, this dual service approach sets the company apart from its competitors. According to Victoria D'Silva, Director of Brand Development and Digital Marketing, it is unique within the industry to have both services and internal subject matter expertise available from the same company.
Integricon as a company was established on the principles of Reliability, Integrity and Caring. Those at the company believe so strongly in these principles that they have integrated them into the fabric of the company, Integrity being quite literally in their name. Those with a keen eye will also notice that these principles, RIC, are also at the very center of the name and business. While first established in 1994, the company rebrand in 2019 is what defines it most in its recent ventures. The company mascot, the Bernese Mountain Dog, was even chosen to reflect its values in an accessible way. The reasoning for this is that those at Integricon feel that this breed, known for its drive to help people, encapsulates the brand and team.
A key part of its expansion from being a restoration company into both restoration and construction are its recent large, multimillion dollar construction projects such as the York Memorial and Jones Avenue. In a nutshell, these projects showcase the company's ability to "come in to do restoration and continue to work on the construction side. The Jones Avenue project was a school in downtown Toronto that underwent a fire that caused significant amount of damage, and Integricon went in to do the restoration and the mitigation piece." The damage was so significant that the project has since become a twenty-million-dollar project for the company, encapsulating both restoration and construction. Due to its status as a heritage building, it comes with its own unique factors in being a heritage restoration project. Over the years, Integricon has become the general contractor for them, showcasing an ability to build from the emergency restoration aspect of the project to be on hand throughout the construction piece and project management. For those at Integricon, it's a prime example of the company's flexibility in business. The plan now is to continue with these kinds of projects; ones that speak to the flexibility and expansion that the company is capable of.
The driving force behind this expansion has been a combination of Integricon's clients, and the company's desire to be more than just a regional solution for them. Beyond being able to offer more services to their current client base, plans are afoot for it to expand into larger markets with an overall bigger client base. This is not a flash in the pan endeavor though. Over the past few years, the company has experienced significant growth as a result of its foray into construction and a geographical expansion most recently into Barrie in the Ottawa region. The company has found that by expanding in this manner, it has developed in its ability to be a one-stop shop for clients. As Victoria explains, the company is excited to expand even further but its current focus is providing for the clients it is working with currently and being totally available to them.
"Beyond being able to offer more services to their current client base, plans are afoot for it to expand into larger markets with an overall bigger client base."
Another contributor to its growth over the years is the vast array of services that the company can provide for its clients. General Contracting and Project Management, Content Restoration, Cleaning, Environmental Solutions, Infectious Control and Containment, Emergency Response and Restoration and even a concierge service. In terms of meeting its client's needs, there is little that Integricon cannot do. Interestingly, and as an example of the extra mile that the company goes to for its clients, the concierge service is a platform that provides clients with communication about their needs every step of the way, from renovation of one aspect or a complete refresh. There is also a design team on hand at all times to support clients with any of these services, across a variety of sectors.
The Emergency Response and Restoration service in particular is something that the company offers on a 24/7 basis. Given the nature of the restoration industry it's key for Integricon to provide reliability to its customers, especially when restoration work can often be completely unpredictable. For Integricon, this gives its customers confidence and trust in the company. It also provides both company and client with peace of mind that there will always be someone on hand to help and call, in case of emergency.
One of the topics of conversation, both for Integricon's Executive Leadership team and the industry at large is, of course, sustainability. As usual, Integricon is doing this its own way. For them, the goal is to implement small changes and gradually reduce its carbon footprint. This is achieved by transitioning into a paperless system, moving whatever it can onto an online system and decreasing its paper trail. The company has also invested in their sister company, Connected Sensors, a developer of green technology and leader in the water monitoring and conservation space. Their suite of products also helps Integricon's clients, particularly in the commercial and multi-family sectors, with monitoring their water consumption, decreasing their water expenses and reducing water waste. Furthermore, the company endeavors to use fuel-efficient vehicles with plans to potentially move to a hybrid or electric fleet for its team.
Integricon also values charitable work, which derives from the Caring principle in its core values. In a move that is very much in keeping with a company that values community and integrity, it chooses to align with many charitable organizations and foundations that share similar values and missions to the company. This charitable work has had an unexpected benefit also. "It has had a very positive effect on our company morale. We view our people as our brand. Their work is both a reflection of themselves as people as well as the company as a whole." With long running partnerships with organizations such as the Special Olympics or the Women's College Hospital, it is easy to see that Integricon is a company that practices what it preaches. The employees at the company get the opportunity to attend many charitable events, which again contributes to the company's excellent culture and employee morale. This combination of valuing both clients and employees coupled with a desire to holding its team in such high regard goes some way to explaining the success of the company both recently and throughout its illustrious twenty-eight history. Surely, by keeping integrity at the heart of what it does, this will continue for many more years to come.