As the history books demonstrate, West Virginia has always been big business. While statistically it may not be the largest or the most populous state, its strategic location has ensured that it has been an interesting proposition at multiple times throughout the formation of the nation. With its stunning mountains and rolling hills, it is widely regarded for outdoor pursuits such as skiing, rafting, rock climbing and hunting. It is not just its visual and geographical appeal that makes West Virginia such a draw, however. The area is somewhat of a mecca for fossil fuels. The area is steeped with a rich heritage of mining and industry. Historically, salt mines and limestone have been key drivers of work and wealth in the state, but it was the second half of the 19th century when the real industry was to awaken. It had long been known that the state had a wealth of coal beneath the ground, but until that time, it had only been mined and burned independently. Investors and industrially minded people suddenly found West Virginia to be of huge importance and the mines that opened there fueled much of the Industrial Revolution. With all this in mind, it is understandable that the locals are fiercely proud of their roots in the industry. Predictably, they are also reluctant to change. With rising evidence around the need to transition to more sustainable fuels, this area of the country is digging its heels in.
Having examined wind maps throughout the state, the U.S. Department of Energy has determined that West Virginia has significant wind opportunities. So, given that the potential is there, what is stopping industry from moving in? Current figures show that coal still accounts for almost 93% of all energy generated in the state. In addition to that, according to the U.S. Energy Information Administration, it is the second largest coal producer in the United States and ranks fifth among the states in total energy production. Clearly, alternative fuels have an uphill battle. Notwithstanding the importance of the coal industry on jobs and revenue.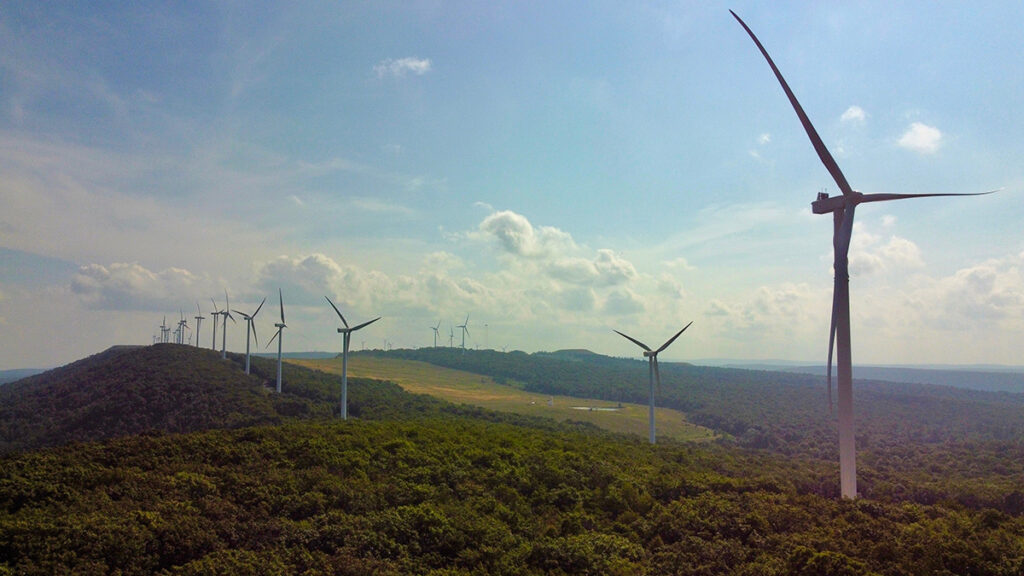 While this might be cause for anger or frustration, it doesn't necessarily need to be that way. With historical links to the coal mines dating back many generations, people are understandably attached to their past. However, how does a conversation take place where respect for the values and history of a place takes equal footing with the need for more environmentally sustainable practices and fuel sources? Is there scope for a state, with such attachment to fossil fuels, to make brave transitions that will undoubtedly upset many of its residents and workers. Change can happen alongside legacy though, and despite the outwardly negative outlook, the truth is that these conversations are in fact taking place. Even more positively for the residents of West Virginia, it might be happening in a way that they can get on board with.
Clearway Energy Group is, all things considered, a big player in the renewable energy sector. In fact, with over 5,600 met MW of installed wind, solar and energy storage projects, it is one of the largest renewable energy owners in the United States. In discussing its operations in West Virginia, it is evident that the company's goal is to ensure a positive and successful transition to sustainable energy. "Clearway Energy Group helps lead the transition to a nation powered by clean energy. As the largest wind energy company in West Virginia, we have more than 580 MW of wind farms in our portfolio and project pipeline, enough to power 210,000 homes."
"Training, revenue, and community involvement are all important aspects of shifting the mindset of people that have relied upon coal and fossil fuels for generations."
Given the legitimate concerns around employment and revenue, it is vital therefore that Clearway supports communities as part of its efforts. Training, revenue, and community involvement are all important aspects of shifting the mindset of people that have relied upon coal and fossil fuels for generations. In this regard, Clearway's vision is one of positive engagement. "In the communities where we operate, Clearway ranks as one of the highest taxpayers, with $3.3 million combined state and local taxes paid annually. We have also fostered more than 60 long-term community partnerships with local nonprofits, educational institutions, and organizations. Each new wind farm provides an opportunity to enhance a new community, and we look forward to finding even more ways to give back."
So, where do these new wind farms come in? In recent times, Clearway has opened a small number of farms in the state. Mount Storm Wind and Pinnacle Wind. The farms are 264 MW and 54 MW respectively. However, a recent acquisition feels like the moment when the industry will sit up and take notice of wind energy. Black Rock Wind "powers Grant and Mineral Counties with reliable, affordable, clean energy – and helps West Virginia create a better, more sustainable future." The company which was originally West Virginia's first wind farm, was recently acquired by Clearway Energy and has created over 200 jobs this year. While adding nearly 16% more generation to the energy grid, it has also invested over $460M to the local economy. The move is the clearest indication yet that Clearway is in it for the long haul with CEO Craig Cornelius saying, "We are very proud to say that we are the largest operator of wind power plants in the state of West Virginia. In the last year alone, Clearway will have invested $460 million. A huge investment that reflects what we see as a bright future."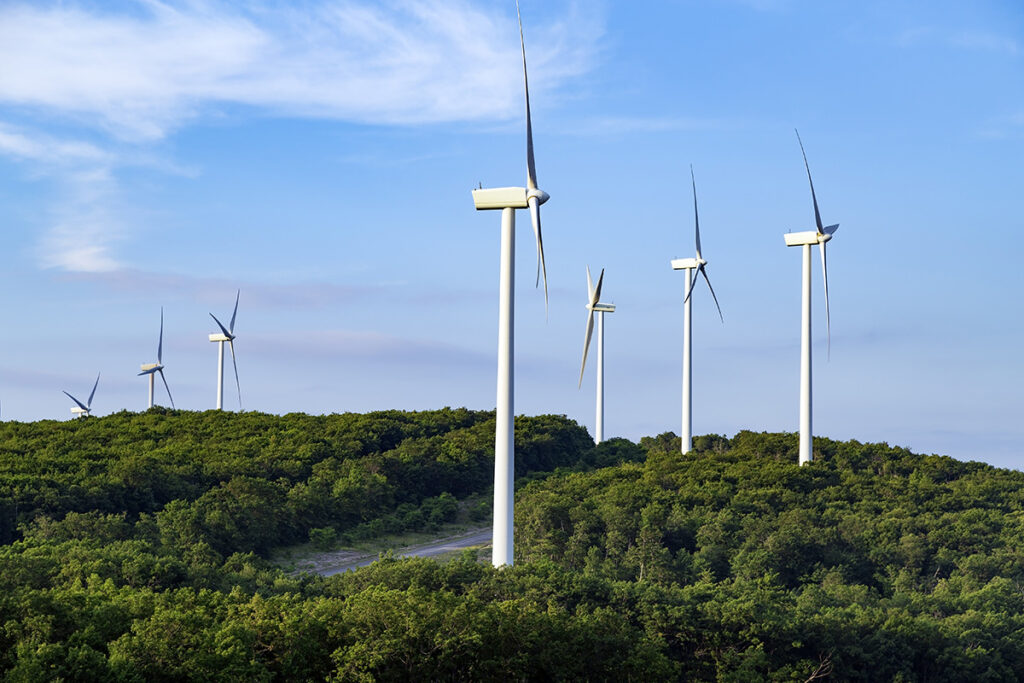 At the launch of the farm, Governor Jim Justice was highly enthusiastic at the prospect of the farm providing a genuine shift in the way energy is sourced in the state. "Gosh, this is so necessary that we have within our state, and this is really good stuff. Today we're announcing a great move by Black Rock, a great move in the State of West Virginia, and so many, many, many good things that are about to happen here. I'm a complete believer that West Virginia has to be a diversified state. We don't want to forget how important [our coal mine jobs and our natural gas jobs] are… but we have embraced the all-encompassing thing. And this wind farm will amp up our wind production. We absolutely do not run off and leave our [fossil fuel] jobs, but at the same time, we absolutely want to embrace all the other ways we can move forward with manufacturing and great jobs."
While much work is to be done to convert many in West Virginia, the conversation has started. This mountainous and beautiful state has much to offer and perhaps the reluctance to shift away from fossil fuels comes for a place of concern. Regardless of the reasons why, the roadmap is clear. Fossil fuels are yesterday's news and sustainable energy is the only show in town. Clearly, in a part of the world where coal is king, the sector is still in its infancy, but the signs are there already. Wind can be an ally to a clean and smooth transition.