As an industry, Construction has some work to do. Challenges are presenting themselves from multiple sources and those working within the sector are struggling to cope. Rising costs, supply-chain uncertainty and labor shortages are all indicative of the current difficulties facing businesses. Some of these are pandemic related while others are omnipresent. However, as ever there are many working tirelessly to remedy these issues and through a combination of hard work and innovative thinking, they will undoubtedly ease at some point. The real work within the industry goes significantly deeper and may not be remedied as quickly or as easily. A recent report conducted in the U.K. looked to examine the representation of females in the construction industry. At 14%, the results were encouraging but showed that, in terms of ensuring equality in the industry, the process is only beginning. In the United States, the outlook is even more worrying. Given that diversity is a proven indicator of innovation and success, surely the construction world would benefit from a more gender-balanced approach to its projects and organizations. In reality, rather disappointingly, female representation within construction is lacking. It is an unfortunate truth but, as with much of the world, things might just be changing on that front.
Statistics from December 2018 show that, at the time, approximately 1.1 million women were employed across the construction industries in the US. These workers contributed to a wide range of sectors such as sales, management and production. Suffice to say, women were, and still are, present in every sector their male counterparts are. However, while this figure may seem healthy, the reality is somewhat different. This figure equates to a mere 9.9 percent of all construction workers. Clearly, something needs to be done to identify why this figure is so low and most importantly, how it can be increased.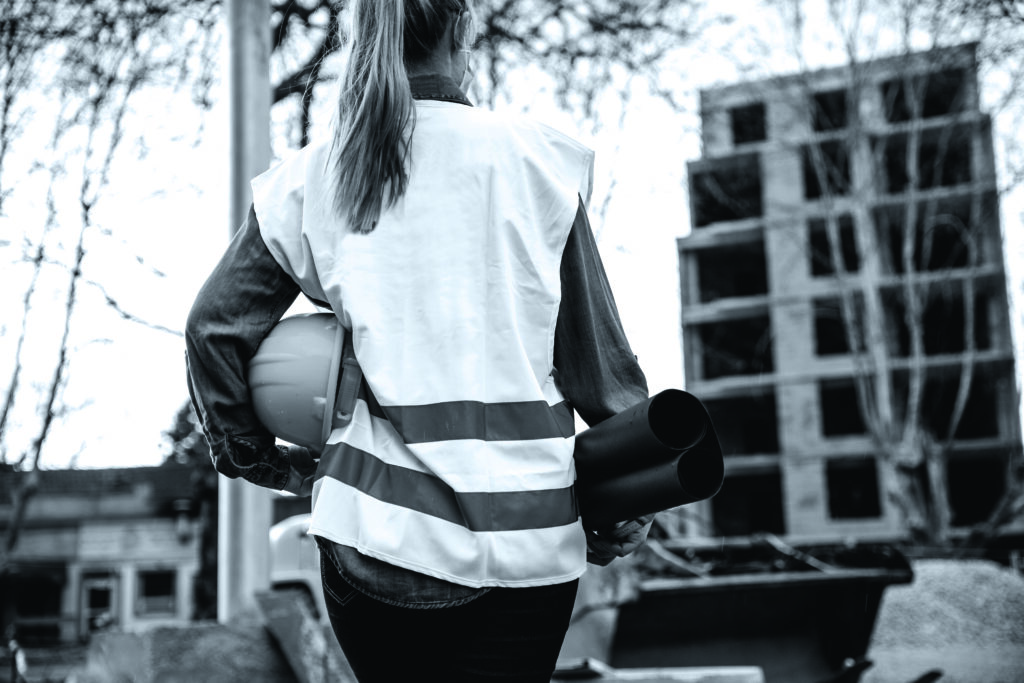 Fort Worth, Texas, was the location where sixteen women formed the very first female-led construction association. As a minority group within the industry, these women created the association in order to "create a support network for women working in a male-dominated field." While this in itself is not a surprising or radical mission, you could be fooled into thinking the association is a relatively new endeavor. In fact, the group was first established in 1953. The organization was such a success that it gained its national charter only two years later and in 1955, the Women in Construction of Fort Worth became known as the National Association of Women in Construction. NAWIC remains a mainstay of the Texan climate, with its base still located in Fort Worth. Similarly, the mission has remained constant throughout the past seventy years; to advocate "for the value and impact of women builders, professionals and tradeswomen in all aspects of the construction industry." The association works as a multi-disciplinary organization, providing its members with opportunities for professional development, education, networking, leadership training, public service and more while educating and advocating for women in the construction industry.
"The mission has remained constant throughout the past seventy years; to advocate for the value and impact of women builders, professionals and tradeswomen in all aspects of the construction industry."
Diversity in Construction is a difficult topic and one that is fraught with anger and fear. While strides are being made to eradicate racism and hate on jobsites across the industry, problems still exist. When gender is also included in the conversation, the challenges may seem insurmountable. With exclusion, derision and the ever-present gender pay-gap, it can be difficult to find positives. It is heartening however, that since 1998, NAWIC have been running Women in Construction Week with this year's being held on March 6-12. The event has grown massively over this time and seeks to raise awareness of opportunities for women in the construction industry. Many of the local chapters hold events to celebrate the week such as lectures, podcasts, luncheons and visits to construction sites. In addition to this, construction companies across the country show support for the females currently working within the organization. "The theme for this year's WIC Week is "Envision Equality" which seeks to raise awareness of opportunities for women to enjoy a wide range of roles in the construction industry, from tradeswomen to project managers to administrative positions and even business ownership."
According to Executive Director of NAWIC, Crissy Ingram, WIC Week is a massive opportunity to advocate for those within the industry that may not receive their dues otherwise. The benefit of this, according to Ingram, is the knock-on effect that this will have on encouraging more women to join the industry. "WIC Week gives chapters nationwide the opportunity to shine a bright light on the construction industry and women's very important place in it. There has long been a culture of construction being only for men. If we can get the women who have worked past that barrier out of the shadows and into the spotlight, they can show other women – no matter the age or background – that there are countless opportunities for them in the industry." This is a sentiment which is shared by Association President Doreen Bartoldus. ""[WIC Week is vital to] bringing awareness to the great success women are having in every aspect of the industry. It will also hopefully influence the next generation to join our ranks after seeing construction can be a great career for women." With over 4,000 members working in all sectors of construction, the reach of this influence will hopefully be a wide one.
With the ever-growing advocacy and education work being done by NAWIC, statistics are showing slight improvements. Since 2018, the number of women working in the industry in the US has risen to 1.2 million, an addition of over 100,000. More encouragingly however, is a recent study on attitudes which showed that over 70% of respondents believe that opportunities for women in the industry are increasing. Furthermore, almost 70% believe that there are opportunities for them to advance their career at their current company; this represents an increase of 9% on the previous year.
The construction industry is not perfect. Like any other sector, it is constantly evolving and shifting to the new world we find ourselves in. Post COVID-19, as we adapt to different ways of providing for our customers, there is potential to make real changes that will benefit the industry long term. Revolution doesn't happen overnight, however, and it is worth repeating that NAWIC has been working to advocate for women in the industry since 1953. Despite, or perhaps because of this, genuine shifts in attitude seems to be taking place. Studies have shown that 80% of women in construction are happy in the job with 76% believing that the industry is changing for the better. With the growing awareness and support of events such as WIC Week, the upward trajectory may yet continue to pick up speed.