The common belief is that construction has a negative impact on the environment. Continued growth combined with unsustainable practices are contributing to carbon emissions at a rate that is giving the world no chance of meeting the goal of capping global warming at 1.5°C. Without being overly critical of the construction industry, there is, unfortunately, empirical data to back these claims up and they do not make for enjoyable reading. To lay it out straight; the built environment is the largest source of the world's carbon emissions globally. If we dig into the numbers further, the picture is ever more stark. The building sector, both existing and new, accounts for almost half of all global carbon emissions. These figures, split almost evenly between construction and the day-to-day running of buildings, leave no hiding place for the construction industry. While countless reports and research teams grapple with the complexities of this global problem, the reality is a little more nuanced, a little less binary. In fact, it seems as though the construction industry is something of a soft target. Yeah, sure, we account for the majority of emissions, but without any context is that really a fair accusation to make? Furthermore, is the industry working to reverse the effects it is having on the environment?
This tribal argument with fingers pointed in the direction of one single industry is unhelpful to say the least. Construction is, and always has been, a needs-based industry that is serving the requirements of developing and growing societies. Without a continued need for living and working space, the industry would be redundant. As we have seen throughout the Pandemic, construction is considered an essential industry by governments around the world. Infrastructure, services, and maintenance are all essential aspects of our modern world, and that is before we even consider the difficulties being faced in housing markets around the world. Despite this, the industry comes under pressure to do more. Thankfully, those in construction are not blind to this and targets have been set. Sustainable practices and renewable energy are already showing reasons to feel cautiously hopeful. According to Architecture 2030, a Santa Fe, N.M. non-profit organization that is aiming to provide solutions by reconfiguring the built environment through "actions for architecture, planning, allied building, construction firms and organizations", advancements have been made in recent years. In the past fifteen years for example, both energy consumption and emissions have fallen throughout the construction industry. This is despite an additional 50 billion square feet of buildings being produced over this time. "The U.S. building sector has not increased its energy consumption since 2005 even though we have added over 50 billion square feet to our building stock, and today CO2 emissions in the entire sector continue to decline and are down 30% from 2005 levels."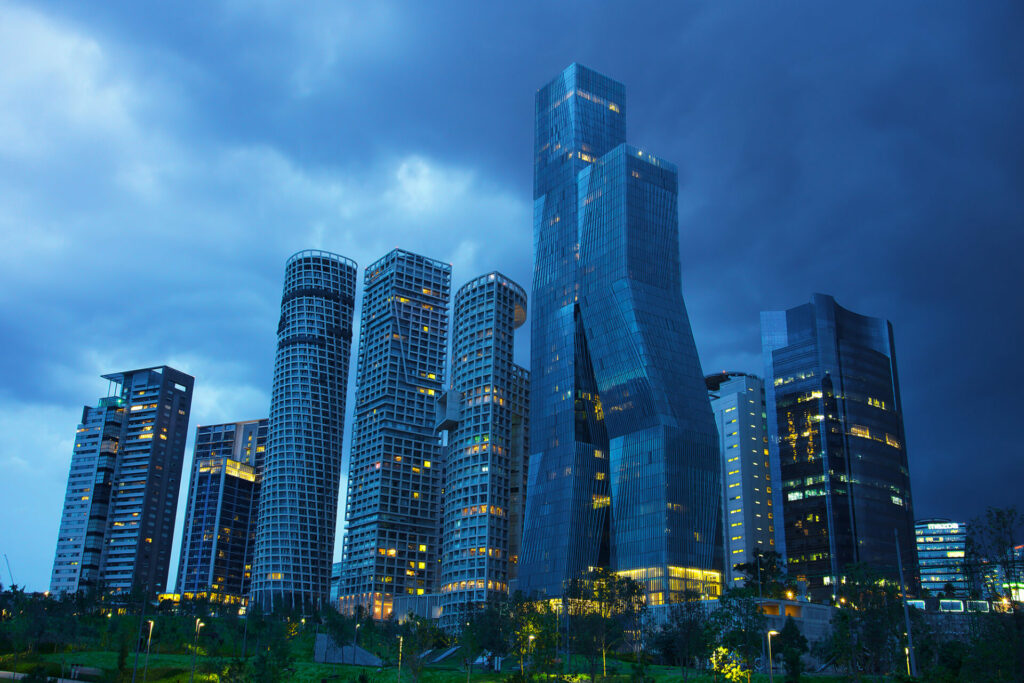 While improvements are undoubtedly being made, questions are still being asked around the world economy's ability to meet climate targets. The U.S. Building Sector itself is aiming for net-zero emissions by 2040. However, some within the industry are striving to move even quicker than that. Edward Mazria is the founder of Architecture 2030. Mazria believes that, while this is possible, it involves finding solutions at every stage of the building process. In order to do this, it will "require a seismic shift in outlook from all corners of the industry".
In terms of tackling emissions stemming from new building work, the technology and innovation is already here. Through a combination of design and renewable energy, net-zero new buildings are a very real possibility. According to those at Architecture 2030, there is little standing in the way. "Achieving zero carbon new buildings today is not as difficult as it may once have seemed. The knowledge and technology are available in all climates, and the health, economic, and environmental benefits are well documented. Zero carbon buildings are even supported by current building energy codes—namely the national and international Zero Code (ASHRAE 90.1-2019) and the 2021 International Energy Conservation Code. Both yield highly efficient buildings that, when coupled with renewable energy for building operations, result in zero operational emissions."
While this will clearly be a huge factor in addressing environmental concerns, it will not solve everything. As already mentioned, existing buildings already account for an enormous amount of the world's carbon emissions. The reason for this is simple; construction related emissions do not end once the ribbon has been cut on a project. These buildings are functional structures and, as such, they need to be heated, cooled, and lit up as any other. While this may seem obvious, from an environmental standpoint it is often forgotten. Despite new buildings being constructed to higher efficiency standards, it is estimated that around 2/3 of the global building area that exists today will still exist in 2040. Without any efforts to tackle this, these buildings will still be emitting carbon into the environment in 2040 and beyond. Evidently, this is not a problem that will be going away soon. So, how do we tackle this issue? According to Mazria, it is a complex task which requires intervention on numerous levels. "For full building sector decarbonization, every existing building will need to undergo energy upgrades involving a combination of improvements in the energy efficiency of building operations, a shift to electric or district heating systems powered by carbon-free renewable energy sources, and the generation and/or procurement of carbon-free renewable energy."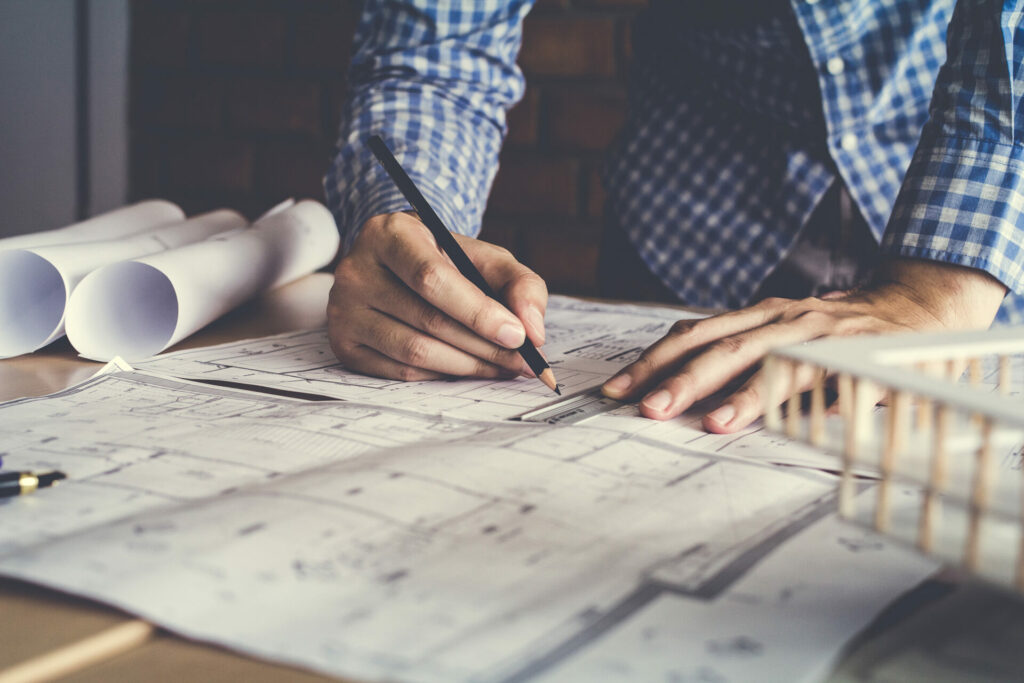 While this may seem like a task too difficult for any industry, those at Architecture 2030 believe that strategic planning and guidance is key to the success of this initiative. Given that the volume of emissions is skewed heavily towards larger buildings, the organization believes that building two pathways, each incorporating a combination of prescriptive and performance requirements will assist the retrofitting and environmental rehabilitation of the built environment. "Big building stakeholders often prefer performance-based requirements over prescriptive requirements. Potential upgrade options and ideal upgrade timeframes typically vary much more from one large building to the next than they do within the small building stock, and performance upgrades allow building owners the most flexibility. On the other hand, prescriptive upgrade requirements, especially when coupled with phased intervention points, create opportunities to take advantage of economies of scale to lower equipment and labor costs."
With a focus on shifting both new and existing buildings to 100% renewable energy sources, these actions, according to Mazria, "will produce unprecedented socioeconomic opportunities." The path to net-zero emissions will not be an easy one and the world is not giving itself much time to turn things around. However, as Mazria says, the knowledge base and tools are already here. We do not need to keep looking. Now, it is time to start doing. "Twenty years ago, when I founded Architecture 2030 and issued the 2030 Challenge, achieving zero carbon buildings seemed a distant aspiration. Today, thanks to the creativity and ingenuity of the global design and construction community, we have the knowledge, standards, tools, and technologies on hand to achieve zero carbon buildings in all climates, worldwide."

architecture2030.org