Los Angeles has a lot going for it. With a lifestyle and climate that is envied around the world, it is commonly acknowledged to be one of the most advantageous cities to live in. Even paradise has its flaws, however. As the global temperature rises, so too do those balmy cities. For residents of Los Angeles, the reality is somewhat skewed. Studies have shown that heat waves are becoming more frequent and are lasting longer. For example, a 2016 paper by climate scientist James Hansen shared findings that extreme summer heat now occurs around 7% of the time. Depending on your demographic, you can enjoy swimming pools and air-conditioned condos, or you can endure the risk of heatstroke and outdoor working environments with little opportunities for shade and hydration. With a growing number of people reporting to hospital facilities with heat-related illnesses, these studies also demonstrated that the majority of these cases are low-income earners and those that lack access to health care. It is in this context that L.A. has appointed Marta Segura as Chief Heat Officer. Tasked with raising awareness around the risk of heat and actioning programs to offset these dangers and bring down the local temperature. Not an easy job.
Segura is not new to the field. She is also Director of the Climate Emergency Mobilization Office, an organization that is "catalyzing collaborative and equitable climate solutions to co-create community climate resilience & thriving, healthy communities for all of the City of Los Angeles." In becoming the city's first Heat Officer, she becomes one of only seven worldwide and has set to work straight away. One of the first actions was to mobilize her team to launch a social media campaign. The purpose of the drive is to educate and increase awareness of the city's network of cooling centers, facilities where people can refuge from the heat.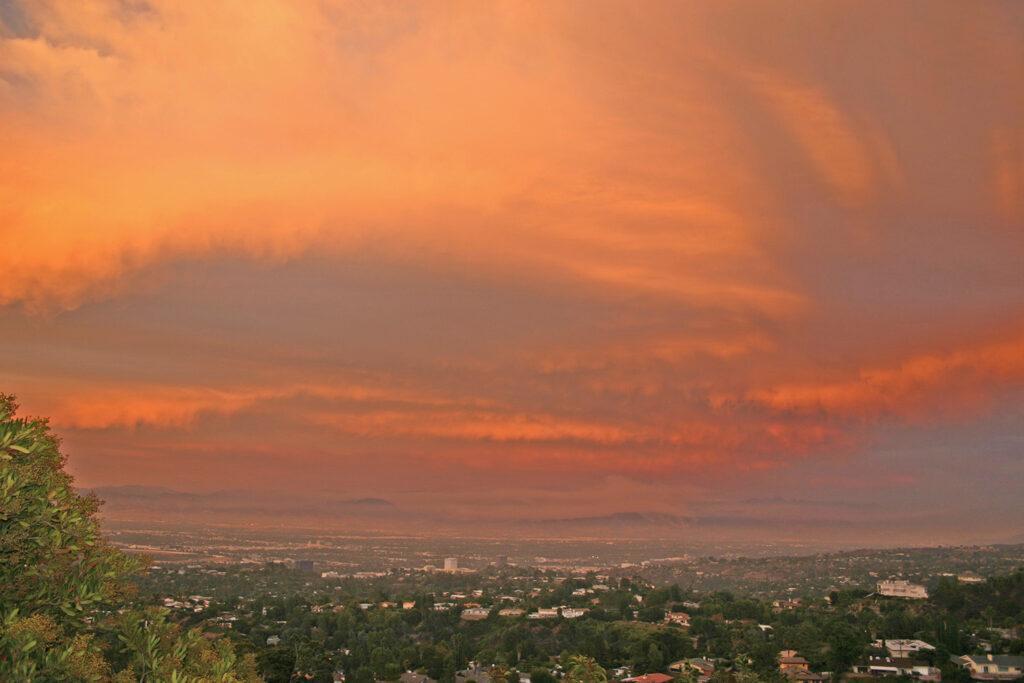 While text alerts and temporary respite from the intolerable heat is certainly a step in the right direction, it is a sticking plaster. Thankfully, Segura and those at CEMO are well aware of this and have become involved with Cool Roadways Partnership, a U.S. arm of the Global Cool Cities network. According to those at the group, the need to build infrastructure that is equitable and sustainable, while also addressing the very real dangers of heat-related illnesses was borne from necessity. "The need to protect people from rising temperatures is one of the crucial resilience and sustainability challenges of the 21st century. Heat has negative implications for nearly every aspect of our communities including health and well-being, air and water quality, infrastructure, energy use, and economic prosperity. The burdens of heat are borne disproportionately by low- income communities of color, making efforts to improve heat resilience a critical social justice and equity goal. Pavement makes up about a third of urban land surfaces but, unlike roofs, there is not a nationally scalable way to make it a heat mitigation solution."
The goal for this group is to create and promote sustainable solutions to the ongoing risk of heatwaves which disproportionately affects POC and low-income earners. Cool Roadways work to decrease pavement temperatures through a range of strategies such as sealcoats, pavement rejuvenators and permeable asphalt. "Cool roadways can reduce air temperatures by up to 7°F and that magnitude of cooling will have a substantial positive effect on the quality of life in our communities. Cool roadways have been shown to substantially extend roadway life, thus reducing road maintenance costs. In addition, cool roadways are often light in color and are better illuminated at night, enhancing visibility and safety," said Davis Koleas of GuardTop LLC, a Founding Partner of the Cool Roadways Partnership.
"Cooler city air means fewer dangerous heat days and less smog — all of which makes cities healthier, more livable, and less vulnerable during heat waves."
With projects ongoing to develop strategies to mitigate against this challenge, a further question emerges; does this problem stretch beyond Los Angeles and what can be done to resolve it? Global Cool Cities Alliance (GCCA) launched in 2010 to accelerate a world-wide transition to cooler, healthier cities. Its mission is to advance heat mitigation policies and programs that promote efficient and comfortable buildings, healthy and resilient cities, and mitigate the warming effects of climate change. According to GCCA, this will be achieved through collaboration and innovation. "GCCA supports strategies that increase the solar reflectance of urban surfaces such as roofs, walls, and roads as a cost-effective way to achieve significant cooling results."
So, where does the construction industry fit into all of this? Thankfully, the partnership and collaborative outreach of GCCA sees construction as a major player in the development of successful policies and programs. "The GCCA approach is to cultivate partnerships with cities and other stakeholders to give them the tools and support they need to identify successful policies and programs, adapt them for each city's unique characteristics, and connect with experts and partners to help with implementation. We work with companies and governments to help grow new markets for technologies and materials. We also link the diverse world of experts and researchers who study urban heat islands and cool materials." In real terms, this means that the organization will cultivate partnerships with cities, governments, networks, and companies to promote the use of cool roofs and pavement programs. By forging these links and supporting these efforts, the goal is to share best practices and link experts in the field to the programs that they can assist with. In addition to this, the construction world will be involved through developing building codes and specifications and by devising and implementing the Cool Roofs and Pavements Toolkit, a detailed report that helps local departments and builders alike work to best practices and the highest standards.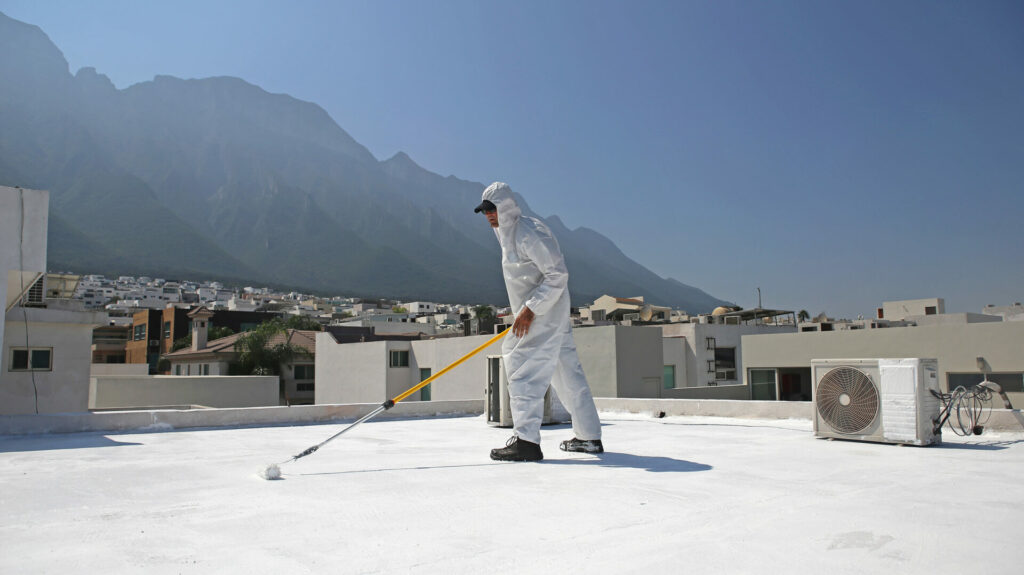 While in L.A., the need to protect citizens from the heat is at a crisis point, there are additional benefits that cities and the businesses in them can access through adopting a cool buildings program. Buildings with reflective roofs require less energy to cool and, by absorbing less heat, these light-colored surfaces also lower local air temperatures. "The concept is simple. When sunlight shines on a surface, some of that solar energy is reflected into space as light and some is absorbed on the surface as heat. A lighter colored surface will reflect more light and keep that surface and the areas around it cooler than a dark colored one. Cooler city air means fewer dangerous heat days and less smog — all of which makes cities healthier, more livable, and less vulnerable during heat waves. In addition to reducing greenhouse gas emissions through improved efficiency, increasing the reflectivity of surfaces cancels the warming effect of greenhouse gases already in the atmosphere and help us immediately address the challenges of climate change. Taken together, these benefits are worth billions of dollars to the growing number of people that live and work in urban areas."
With global temperatures causing genuine concern for both individuals and governments alike, it seems as though, through careful planning and the skilled services of construction companies, infrastructure can be designed, built, and retrofitted to passively benefit large swathes of the earth's population. While this program is in a relative infancy, the information is clear, and it is ready to go. Cooler buildings, roads and infrastructure is clearly the way to go.