It was 1982 when David Osborne headed to downtown Minneapolis to fix a doorbell button at a local bookseller. Little did Osborne know that what he had considered the lowest point in his career as a carpenter would be the start of a successful journey in the fixture installation industry. Forty years later, David Osborne is NFI's proud founder and CEO. Today, NFI (Nationwide Fixture Installations) employs more than 250 people and installs fixtures nationwide for big clients like Lifetime, PF Chang's, Jeep, Primark, Disney, and Nike. However, this is not a one-man story but rather the story of a team of men and women ready to take on a challenge and stick together in times of hardship. So, let's start from the beginning.
NFI self-performs their fixture installation projects. In a vast country like the United States, most fixture manufacturers don't provide nationwide installation services. Deploying staff throughout the country to do the job is just not profitable for them. That's where Osborne and his team come in. Once doors, fitting rooms, wall panels, vanities, kitchen counters, retail fixtures, or cash wraps have been delivered to the store, hotel, or senior living facility, NFI's team assembles and installs them. From custom and architectural millwork to casework, wooden and plastic fixtures to signages, NFI carries out a broad range of installations. Due to its consistently strong performance and growth, its services have also expanded to include site surveys, project management, and maintenance, turning NFI into a one-stop shop for all customers' needs.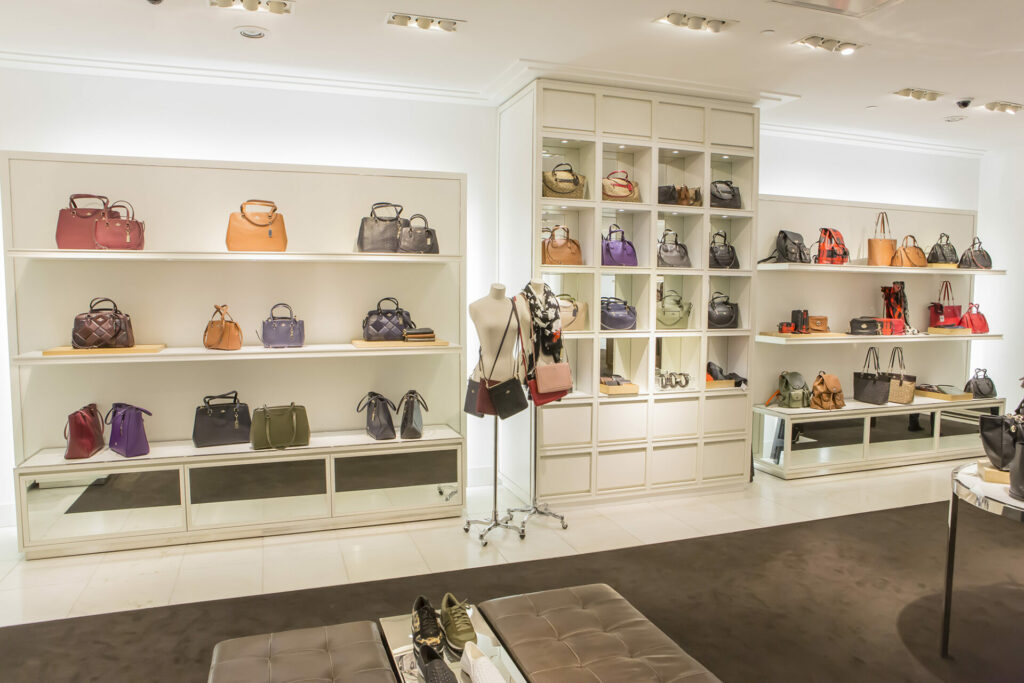 Among its most important projects, NFI counts the installation of custom millwork for Luxottica retail points, Nike stores, all Primark stores in the US, and Lifetime Fitness facilities.
Other examples of NFI's work include architectural millwork installation at Victoria's Secret and Warby Parker stores throughout the US.
"Architectural millwork installation is really a differentiator for us," says Mike Haddon, COO of NFI. "When you visit a retail store and you see aisles of metal gondolas, there's probably hundreds of companies that could install that, but that's not the business we're shooting for. We're shooting for the one that's a little more complicated, and takes a higher skill level."
While NFI's original focus was retail, it has diversified its customer base over the past five years. Its clientele now includes a variety of markets, from hospitality to entertainment, senior living facilities, and amusement parks. Most of NFI's customers are long-term partners who have been relying on NFI's expertise for decades. "They trust us. They understand how our business works. They understand that we're looking out for their best interest and that everything we say, we do," says Osborne.
"NFI self-performs their fixture installation projects."
This longevity and dedication to building lasting relationships is clearly something that sets NFI apart from its competitors. However, the truth is that it would count for nothing if it weren't for the skill and quality that the company offers its clients. "We're in a commodity business. However, our bar is not to meet the customer requirements; it's to exceed their expectations." says Haddon. This goal is why NFI's projects are self-performed, meaning they are always carried out by NFI's staff and not by sub-contractors. This gives the company maximum control over the quality of the service it provides. However, when providing nationwide installation services to important clients self-performing implies an absolute trust in your team. "I brought on some wonderful team members who are more like family members than associates. They care about the business as much as I do," says Osborne.
He goes on to emphasize that he has never been a micromanager. Instead, he has always believed in empowering people. Haddon too backs this view up. "Our people are our product. They are our secret sauce," he says. "Empowering them with the ability to grow and make mistakes, it gives them the ability to gain that confidence, and your customers then understand that this person, man or woman, that is managing my business, they care about it."
While it could be relatively easy to win new customers, maintaining them is much more difficult. The extensive list of NFI's long-term customers is the best testimony to the success of this culture of empowerment. Yet, NFI's journey has not always been easy. Like many other businesses, NFI was seriously affected by the restrictions of the Covid pandemic. Thankfully, Osborne and Haddon could rely on their team. A group of resilient and passionate men and women who rolled up their sleeves and stepped up to the challenge.
For the first 35 years, NFI's clientele consisted almost entirely of retail businesses. In 2017, Osborne and Haddon understood that shopping behaviors were changing. Local malls started to empty, and the younger generation was more drawn to online stores such as Amazon. This realization drove NFI to start diversifying its business. While Osborne and Haddon were exploring new markets, the closure of retail shops throughout the country continued. The result combined with the Covid pandemic resulted in the largest revenue decline in company history. "It really, in a lot of ways, forced us to look at other markets."
Pivoting can always be a tricky maneuver, particularly in the midst of a Pandemic. As such, the transition from retail work to other markets wasn't flawless, as the challenge was twofold. On the one hand, NFI had to find new customers in markets other than retail while on the other, Haddon had to convince his team they could perform jobs in different sectors successfully. Thankfully and, given the success the company has enjoyed over the years, unsurprisingly, the first challenge turned out to be easier than expected. Soon, NFI secured new customers in the automotive, senior living, and entertainment markets. However, the NFI team was initially skeptical about working on jobs they had never done before. Nonetheless, they eventually accepted the new challenge, fueling the company's recovery. "That mentality change doesn't happen overnight," says Haddon, "but when you start to convert some of these opportunities, you get to a point where you think, don't tell me what we can't do. Just tell me what we can do."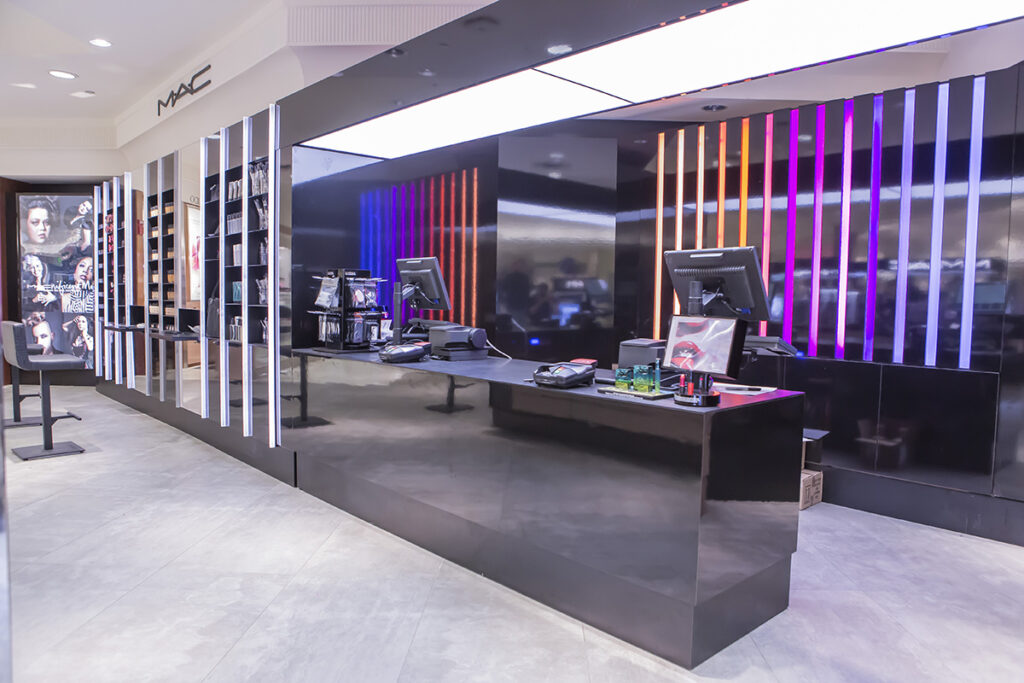 Thanks to its team's resilience and the onboarding of new customers, NFI made up for the loss of revenue due to the Pandemic and, quite impressively, experienced significant growth. "Our ability to rebound, I think, is really a testament to the people that we have and their commitment and work that they've put in," says Haddon.
One of the most unusual works in this period was the assembly and installation of the scenery for the Star Wars ride at Disneyland in both Florida and California. "It was something that, frankly, we never really thought about," says Haddon.
Now fully back on track, Osborne and Haddon are looking forward to the future. Their vision is always people focused.
They enjoy working with their team and getting the job done. The team is also pursuing other opportunities in the automotive sector. "A lot of car dealers are upgrading. The cost of cars has gone up, and as a result of that, the amount of money spent in the showroom has increased dramatically," says Haddon. Senior living is another area that is in constant growth.
Regardless of all the changes however, two things have been and will always be at the core of NFI's service: empowering its people and exceeding customers' expectations.