The Florida Transportation Builders Association (FTBA) represents over 500 firms involved in the infrastructure space in Florida. Of its members, contractors, subcontractors and suppliers of material and equipment make up the majority. In addition to this, its membership also includes engineering companies that specialize in design and inspection work, lobby companies and lawyers who represent firms in construction disputes. According to President of FTBA, Ananth Prasad, its members are focused on "horizontal, or surface, work" in the transportation sector such as roads, bridges, airport runways and tunnels. Prasad identifies a clear delineation between the work its members do compared to more "vertical work" which would include residential and commercial buildings.
Clearly, events of the past couple of years have caused hardship for companies across all industries and transportation is no different. Prasad acknowledges that the most notable challenge has been supply chain issues which, when coupled with ongoing labor shortages, is a "big issue." To work through this, FTBA engage with state and decision-makers to ensure that contract provisions are fair and contractual remedies are there when materials are not readily available. Prasad explains that its work with legislators has ensured members are supported where possible. "Florida's Governor has been working with the port's, businesses and supply chains stakeholders to potentially divert some of those supplies from a port that is disrupted to a port that is open." However, he is quick to note that this is a slow process and one which needs to be given due consideration. "All of that takes time and we need to make sure we recognize the issue, adjust accordingly and acknowledge that jobs may just take a little longer."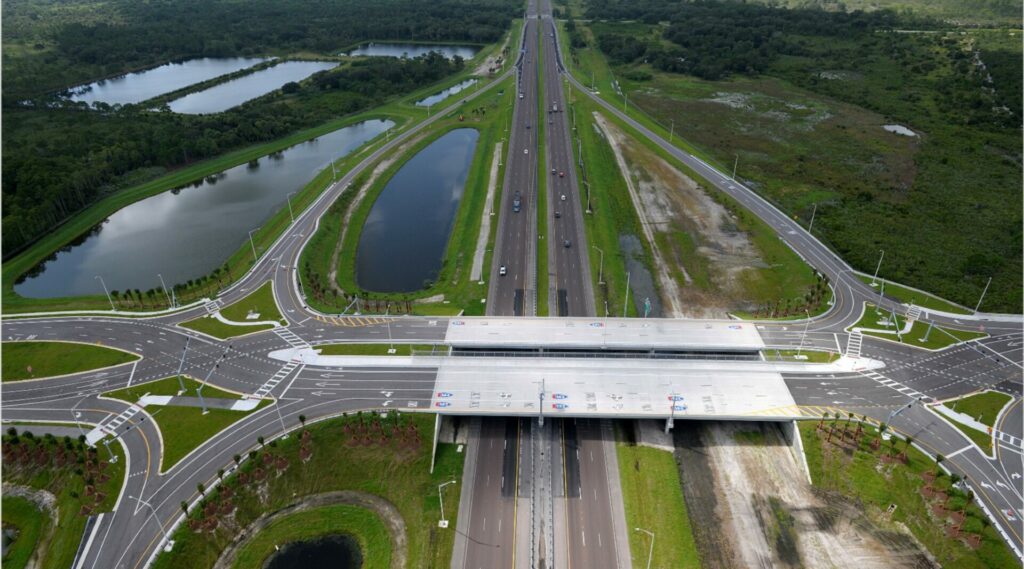 Florida's population is growing exponentially, passing New York in the last 10 years to become the 3rd largest state in the Union. By 2030, it's projected that another three million people will move to the state, taking the population to 25 million. Understandably, this increase brings challenges, the biggest of which can be seen in urban areas. This raises the question of how to best accommodate and solve local mobility needs. As Prasad explains, the increase in population density may not guarantee increases to the state highway network. Unfortunately, a very real consideration in this is the geographical layout of the state. "Building mass transit takes a lot of investment upfront. While this can be a potential problem, the bigger challenge is how to make sure that you get the modal shift in the urban areas." Florida is a "tall, elongated state," a peninsula that Prasad estimates to be around 150 miles from east coast to west coast, with no point in the state being 100 miles away from the coast. With the main population centers being located in the bottom half of the peninsula, driving distances to north of the state are enormous. This means that the advocacy work being done by FTBA needs to be carefully considered and researched. As Prasad explains, the job of FTBA is to ensure "that we're making the right investments, coupled with obviously a lot of backroad trends [such as] fuel efficiency, increases."
Alongside this, Florida sees around 120 million tourists every year and is projected to grow by a further 30 million by 2030. While this is a welcome position in some respects, it also comes with its own challenges. Prasad states that "congestion is growing with tourists coming to our state," and explains that, regardless of the method of transportation, this "puts infrastructure in Florida in the crossroads." Ultimately, the net result is a growing need for further infrastructure development and smart mobility. "It's important not only for the residents of the state but also all the tourists who come and want to have a good time in the state of Florida." A big issue, however, from FTBA's standpoint, is to continue to advocate at both federal and state levels to ensure that infrastructure investment is keeping pace with the growing needs of the state.
"Ultimately, the net result is a growing need for further infrastructure development and smart mobility."
Fuel efficiency has been a topic of conversation for FTBA recently. According to Prasad, an aggressive fuel efficiency standard is now posing an issue for its members. Simply put, the metric used –Vehicle Miles Travelled (VMT)—has risen in the state of Florida. "That means that more people are driving equal to, or more than, previous years and while [from an] increased fuel efficiency standard they are consuming less fuel, that creates a problem from a funding sustainability standpoint. How do you continue to make investments with that kind of model?"
Another big issue facing FTBA is electrification, with Prasad explaining that, due to the subsidies and exemptions that are applicable to EVs, there is a growing deficit in available funding. "With an EV you could be driving 5,000 miles a year and pay nothing. That is a conversation that Florida needs to have. We need to implement policy to ensure that electric vehicle owners are paying their fair share for use of the transportation facility." While the percentage of electric cars is currently quite small, Prasad is concerned that, if projections are correct, the ability to spend on the maintenance of infrastructure will be greatly hindered. "If you have 30-40% of vehicles [that] are electric, that means that a substantial number of infrastructure users are not paying. That is going to have a huge impact on our ability to invest further in that infrastructure."
FTBA benefits from a "diversified revenue stream," according to Prasad. He goes on to explain that the association also gets some growth management fees, which are typically associated with building houses. "A portion of those fees come to transportation so as our state continues to grow, that's a revenue stream that will continue to grow." While there are currently caps in place with regard to this, it is something that is high on the FTBA agenda. Talk has already begun with policymakers in this regard. As Prasad explains, "Florida has changed."
Indeed, it has been a record year for investments in the state with this years $12 billion budget being an all-time high. Meanwhile, there are a lot of high-capacity projects across the state. Prasad is quick to point out that, due to this growth, FTBA "need to look at our critical corridors and provide some redundancy in it." These critical corridors include the I-4, the major corridor east-west. This stretch connects the metropolis of Tampa, Orlando, and Daytona, making this one of the most congested corridors in the state. A change that needs to be made regarding this, according to Prasad, is expanding the four lanes into eight. The two main north-south corridors (I-75 and I-95) also face significant demands with Prasad explaining that much work is going into figuring out "how we can build some redundancy in the system to address the growth we're seeing, but also be the environmental stewards. We have to make sure that it is not environment or infrastructure, it is environment and infrastructure. Both have to co-exist in order to maintain the quality of life that Floridians expect."