In the construction world, change is inevitable. Market fluctuations and industry trends combine to produce a sector than can be unpredictable and volatile by nature. This unpredictability can also be found in the lived experiences of those that work in the industry. When Stephen Kenepp joined Architectural Precast Innovations (API) in 1996, his plans may have been slightly more modest than his current reality. Whatever those plans were, over 25 years ago, it is likely that they didn't involve becoming company President, Owner, and CEO of the architectural precast manufacturing company. Yet, Kenepp's journey has been an incredible one. Having worked with API for the 27 years, he has spent the past seven of those leading the company. Kenepp himself explains that his journey has been one of incredible growth and success. "I went from just a job to fill a gap, to being in charge of a plant," he says. "We have about 85 employees right now, and we do between 18 and $20 million in revenue a year."
The history of API Precast itself is a rich and varied one. The company has operated for the past 60 years under four different ownerships. It was established in Middleburg, Pennsylvania, in 1963 by a stone producer called Beavertown Cast Stone. Initially, its primary purpose was to support the concrete masonry units. Beavertown operated successfully from 1963 right through until the mid-1990s. From there the company changed hands a number of times until more recently when the owner at the time, U.S. Concrete, was considering closing API. Kenepp, who was API's General Manager, put in a bid to save the company. Thankfully for all involved, the acquisition process was successful, and Kenepp took ownership of the company that year.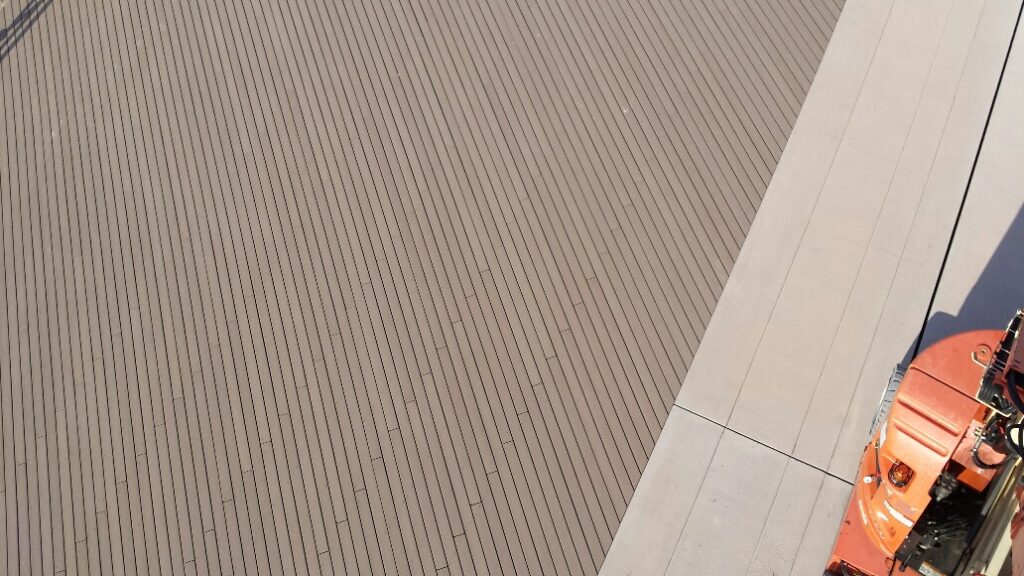 With a long-standing history and a legacy of providing dependable employment opportunities in the area, Kenepp's goal was not only to become the leader of a thriving business, but to ensure his colleagues could keep their jobs. In fact, this is borne out by the fact that most of API's team members have worked with the company for decades. "We do have a lot of long-tenured people. Some of them have since retired but many people here have been with us for 30 to 35 years." While the transition from employee to owner has been relatively smooth, one of the main challenges faced by Kenepp is replacing the employees who are working their way toward retirement. "While it is good from an experience standpoint, it's bad from the fact that they all kind of get to the same point at the same time," says Kenepp. "We're kind of in a more rural area. So (…) local businesses are all bidding for employees, and we have good work ethics, but there's just not a lot of people."
"The company takes pride in being more than just a vendor, but a trustworthy partner for its contractors and clients."
API primarily focuses on precast manufacturing but provides delivery, installation, caulking, and waterproofing services through subcontracting to industry partners. The company works closely with a handful of engineering and architecture partners to ensure its customers maximum design flexibility, and to be able to meet all requirements. "We're big enough to do large jobs, but we can also be adaptable from a corporate standpoint. And that allows us a flexibility to really cater to the customer," says Kenepp. "Whatever the client is looking for, we can do. We can take on big projects, but we can do it with very dedicated staffing. We can work with the designers and with the construction management companies one on one." This collaborative approach allows for a sophisticated mix of creativity and innovation and translates design ideas into finished products that exceed customers' expectations. As Kenepp explains, the company takes pride in being more than just a vendor, but a trustworthy partner for its contractors and clients. "It doesn't matter if it's the color of the concrete, or the finish, or the shapes you are trying to create. There are no limits here. We work with the customer to understand what they are trying to achieve, and then do our best to provide it for them." 
API works mainly within a 250-mile radius of its plant. However, over the years, it has completed work in various states, such as Virginia, West Virginia, Delaware, Maryland, New Jersey, New York, and Connecticut. Its furthest projects are in Chicago and near Rhode Island. This experience has, unsurprisingly, led to several significant achievements. When asked about this, Kenepp recalls the very first project he managed, the construction of the U.S. Air Express Terminal F and control tower at the Philadelphia Airport between 1999 and 2001. "It was interesting because I was new to the business at the time. They needed help and project management. So, it was kind of baptism by fire. I still remember the first time I went to the job site, and I thought, 'what in the world am I getting into?' If I remember correctly, it was a $5 or $6 million contract to build this control tower, and this terminal."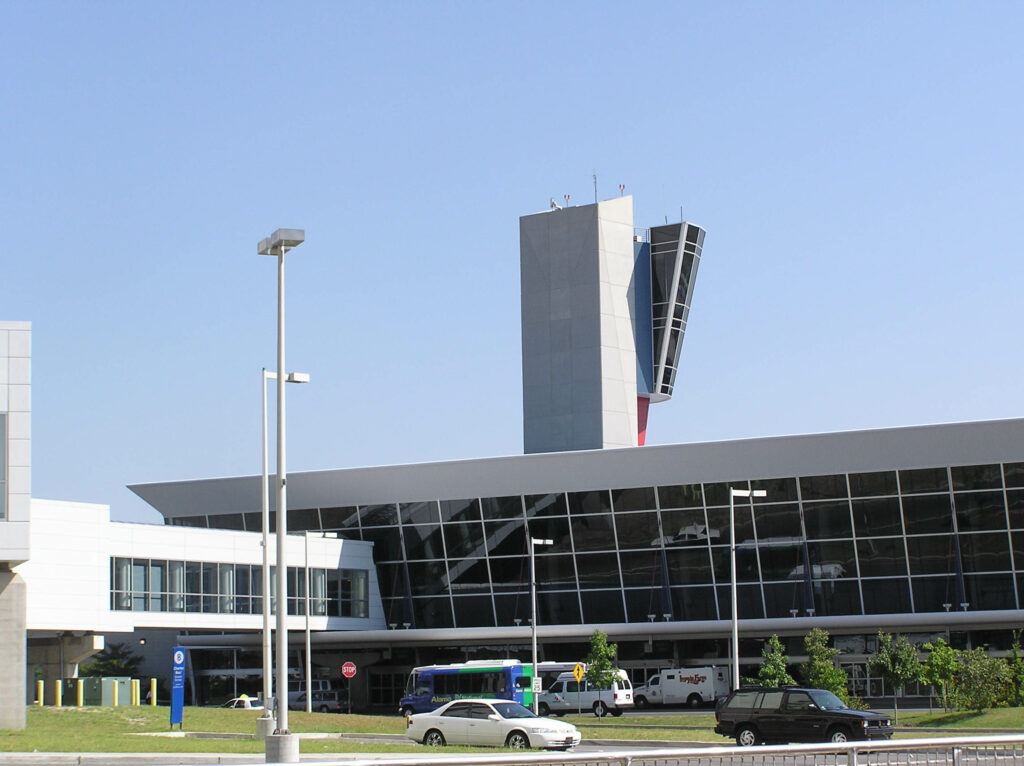 Another meaningful project was the reconstruction of the boardwalks for Coney Island and Long Beach, designed with precast concrete to withstand natural disasters. While the devastating effects of Hurricane Sandy left the wooden planks in ruins, the precast walkway remained intact. The precast design proved successful during subsequent storms, and the community was grateful to have its beloved boardwalks back. For Kenepp, that project stands as an example of how API considers the human aspect to the work it does. "That particular project had more emotion to it than working on a normal building. Most of the time, you build a building, you'd put it in a magazine article, and they take pictures. However, that particular project was special because we gave back something to the community that they had lost during one of the storms."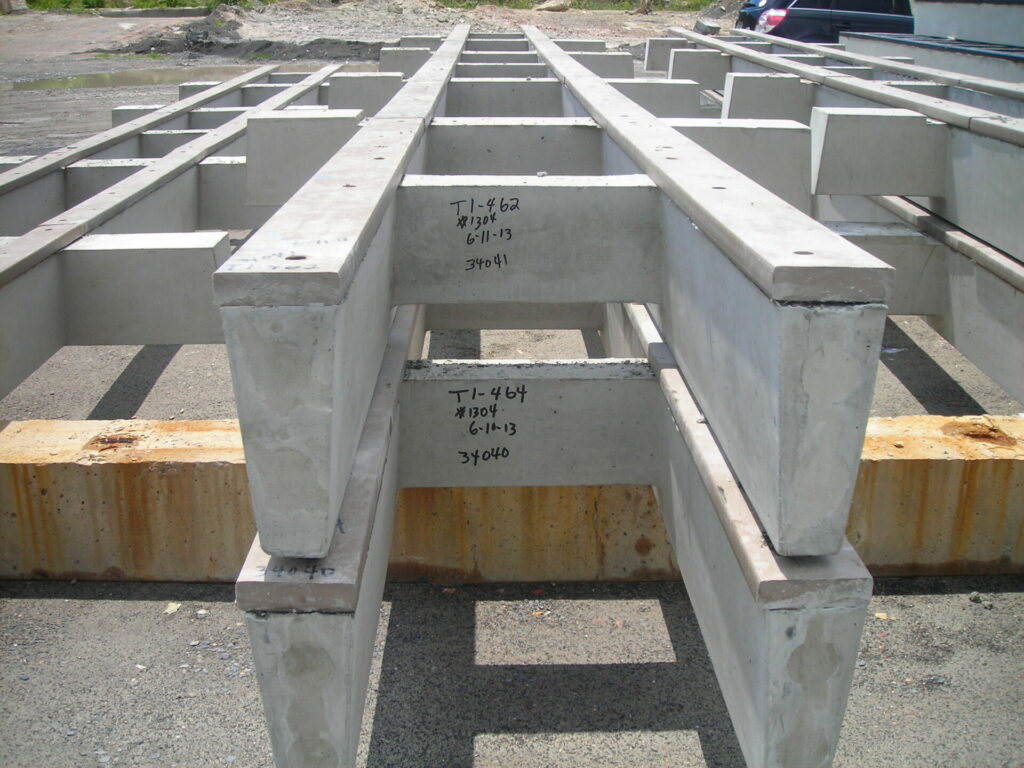 Another remarkable project was API's participation in the redevelopment and revitalization of Newark's community spaces. The development, erected at One Theatre Square, represents a one-of-a-kind community hub comprising luxury apartments, affordable housing, retail units, and cultural spaces.
Last but not least, Kenepp mentions the project in 1 Willoughby Square, Brooklyn. This construction stands out as one of the tallest buildings in Brooklyn and features a unique brick pattern. The building is a mixed-use space, with local businesses sharing its use with a New York school.
The most known benefit of precast is the short production time. However, Kenepp emphasizes that precast has many intrinsic features that are not often spoken about, making it a safer and more sustainable product than traditional concrete. For example, precast concrete is naturally fire-resistant and blast-resistant. It offers water and wind resistance and does not mold or mildew. API's clients also benefit from products that have a durability and thermal efficiency level that increase safety standards. "After 9/11, they changed a lot of the anti-terrorism building codes," says Kenepp. "Our product is naturally blast-resistant. All we have to do is change our connection so that in the event of a blast, you don't have like any kind of collapse. There are many attributes that play into, and increase, the safety of people."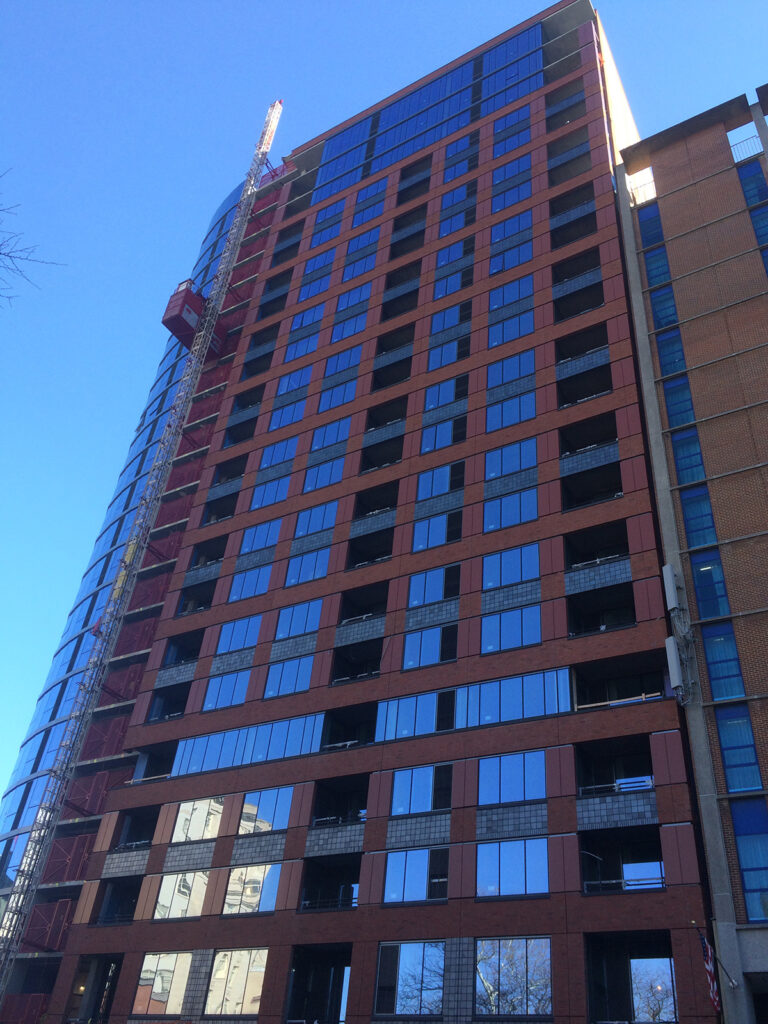 With the industry demanding an increased awareness and action in relation to the environmental cost of the work it does, API is hard at work to develop solutions. As part of its effort to maximize the sustainability of its products, the company is working to become a facade manufacturer by integrating and incorporating other building materials into its product. Moreover, the company is taking multiple steps to become a more environmentally friendly business. Among them, API is developing an Environmental Product Declaration (EPD) for its precast, and a new wall system that will be half the weight of regular precast concrete. While still durable and functional, the new wall will require much less material and will be easier to transport and erect. "One of my goals is to transition into a more environmentally friendly type of business. We are figuring out new ways to reduce our cement content. We are finding new ways to reduce our water waste, and our electric waste too.," says Kenepp. "We're definitely focusing heavily on becoming a better steward of the environment."
With a history that goes back decades, it is clear that API takes pride in its work. Time has been eventful for the company, with growth and success being tempered slightly by a tumultuous and ever-changing industry. However, at the heart of this company is a knowledge that success comes through hard work and dedication. With its clients, projects and products, API always operates in the same honest way. You wouldn't bet against it being around for another 60 years.