As President of Central Precast Inc. John Mion explains, the company started out as a "Canadian dream story" in which an Italian immigrant, with only sheer determination to help him along, came to Canada to make a better life for himself at a young age. What started out in a backyard garage has now become an "empire", according to Mion, that has been servicing the construction industry for the past 65 years. The company is a generational one started by Mion's father, Luigi, with John himself representing the second generation and Stefano – Estimator at Central Precast—representing the third. While this in itself is indicative of the familial continuity that has earned the company huge success, it does not end there. Stefano is joined by his brothers Marco and Carlo, cousins Claudio and Carlo Mion and nephew John Licari. Clearly, the growth of the company has secure foundations. In terms of product lines that they supply to the construction industry, Central Precast is part of The Precast Group; one of the largest and most diversified Precasters in Ontario.
The company's main product line is their precast panels, but they also produce a variety of other products. Central Precast is a dealer for landscaping and masonry products and a big part of the business is their custom product line, supplying specialty precast products ranging from small (for example, custom entrance features) to the not so small. As an example of this, the company points to its recent, and hugely successful, project with New College. According to Stefano, the company supplied 20,000-pound canopy pieces cantilevered from a very slender column and installed inches apart that "required detail engineering in order to maintain that cantilever design." Stefano also explained that the company is "willing to take on many different projects and custom projects – we're always open for a challenge." Central Precast recognizes that their willingness to take on unique and challenging projects allows the company to grow in its abilities, with John explaining "not many companies will take projects on like that… those are the things that get you the next call when somebody has another specialty project."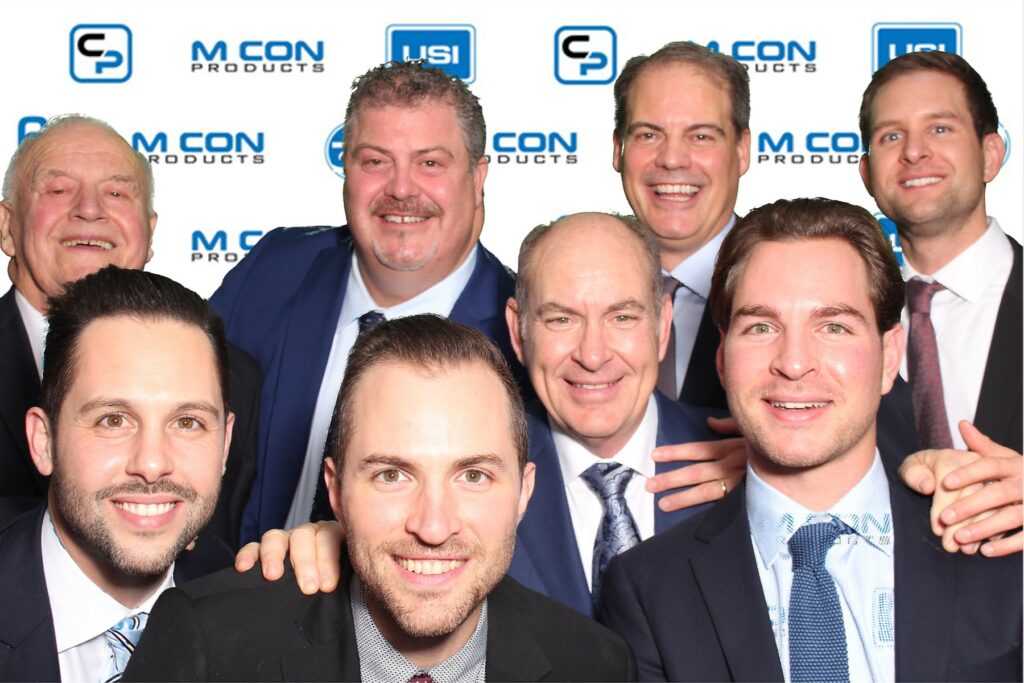 The company celebrated its 65th anniversary in 2021, with John explaining that the key to longevity for the company relies not only on its service but also on its customer base and employees. The company takes pride in the service offered to clients, along with their "very good and dedicated" staff, according to John. He is also quick to give special recognition to the company's long-term clients – some of whom have been with the company for the 65 years they have been in business.
Central Precast value their dedicated employees, with John explaining that they "reinvest in the company; not only in equipment but also in our people," holding continuous training and leadership programs which allows their employees to work their way up through the company. This, which proves to be of huge benefit to everyone, also allows them to grow both alongside and within the company. Some of these employees have been with the company for upwards of 25 years, including one with over 50 years of service. Central Precast holds several customer and employee appreciation events throughout the year to "give back to them" and "show appreciation for their work and dedication," John says.
This dedication is a trait which runs through the company at all levels. Notwithstanding the community ethos that permeates the company atmosphere, it is evident in the expertise with which the company delivers on projects that other companies may find too challenging. Take for example the Amazon Fulfilment Centre project that Central Precast took on recently. The company was met with a tight schedule in the midst of a global pandemic and supply chain issues, which required the team to question "how do we take care of these challenges?" This, John believes, is one of the reasons Central Precast has celebrated 65 years, and a key detail that sets them apart from other precasters.
Stefano explained that it was "pretty interesting" to have one of the largest companies in the world as a client, saying that it was a "pretty prestigious project to take on." The project was a 720,000 ft warehouse, with Central Precast supplying around 650 insulated sandwich panels ranging from 8ft to 40ft. While working on the project, the company were facing unprecedented challenges in the form of the Covid19 pandemic and continuous supply chain issues, with Stefano explaining that there were "a lot of challenges with labor and supply chain issues that we had to deal with as a business manufacturing and installing those pieces." As this was the second project that Central Precast had worked on with Amazon, the company was aware that these projects tend to be fast-tracked with little time to plan and execute the scope of the project. Understandably, this presented a significant challenge during a period of global issues – in terms of getting materials on time and staying on schedule. The project, however, demonstrated to the company just how dedicated its staff is, many of whom working seven days a week (including over the holidays) to meet the schedule set for the project, with Stefano explaining that "they were willing to come together and realize the importance of supplying a project like this."
"The project was a 720,000 ft warehouse, with Central Precast supplying around 650 insulated sandwich panels ranging from 8ft to 40ft."
Like companies across the world, Central Precast faced challenges with regards to ordering materials due to ongoing supply chain issues, with Stefano stating that "it's an extra thing that you're spending time on." Stefano explained that before the supply chain issues, they could get a price on a product and know it will be available when needed. With COVID however, this is far from the case. He explained that "now it's a matter of 'you don't know if your supplier is even going to be able to supply it for you.'" This additional layer of challenges meant that Central Precast have gather additional suppliers as a backup so that the company can do its utmost to ensure a project remains on time. "It is a case of keeping our options open with our suppliers and they have all been pretty good assisting us through these issues."
These issues also meant that Central Precast had to carry extra inventory on certain items, as, according to John, many projects don't give much lead time. The resulting time spent negotiating and discussing can mean that a project may need to be started the next day. "it's very difficult," said John, "so you need a good few resources to draw from."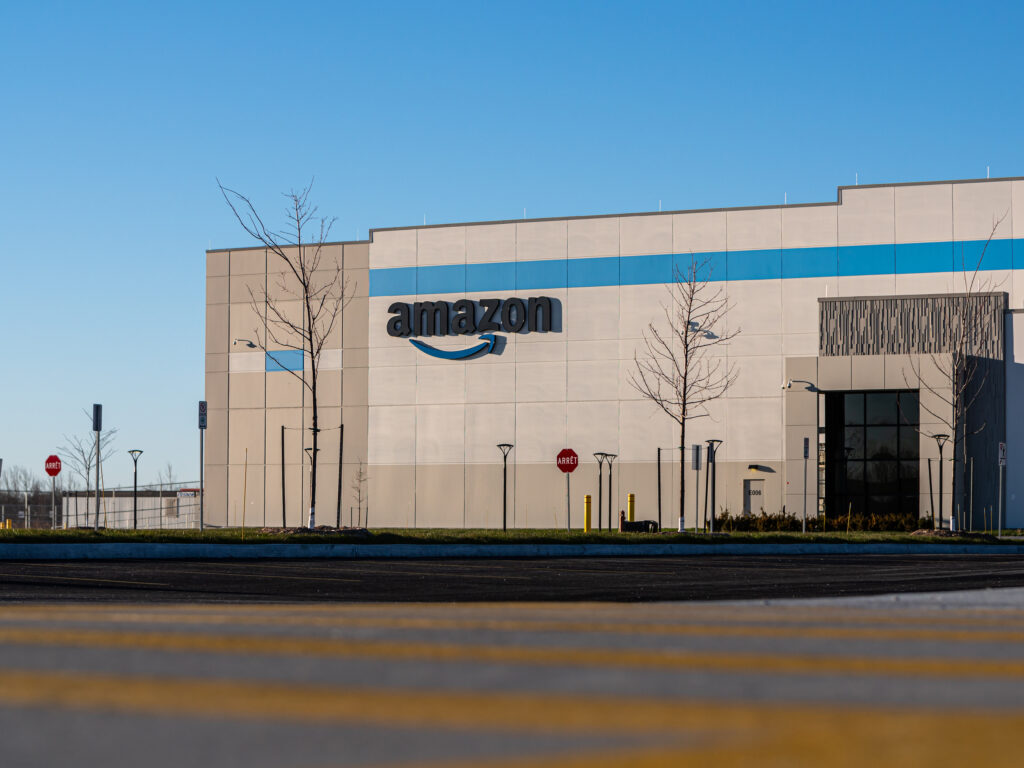 In 2021, Central Precast acquired a 23-acre facility in Ottawa's West End, contributing to a further expansion of its landscaping sector. John explained that the current location in Bongard is centralized within the city and easily accessible from every direction bar the west. The west end had been growing rapidly in the last few years but Central Precast was unable to service clients in this area as well as it would like. Thankfully for those at Central Precast, this new property will allow them to do so. With 2021 acting as a soft opening for the new facility, 2022 looks to be "full-on" according to John, with the company excited about the new acquisition as it "will really take care of a lot of the needs out that way."
Central Precast are anticipating another big year in 2022, specifically for the landscaping and masonry product lines, as these industries have seen a big increase in sales and demand. This year the company have numerous exciting projects coming up, including supplying several large modular buildings for municipalities and utility companies across a broad area of Canada. The company will also be supplying other large warehouses both this year and next.
Central Precast takes great pride in its ability to fundraise for the community that has supported the company for almost 65 years. The company gives something back by making financial donations to vital initiatives such as Queensway Carleton Cancer Centre and Ottawa Hospital. John explains that these projects are more than lip service. For Central Precast, it is a way of delivering on their side of a communitywide partnership. "We have been very fortunate. We have had great clients, great employees and tremendous support from the community over the past 65 years, so we like to give back and we like to be involved with the community that has been supporting us – that's very important to us."