Concrete has become a staple of the construction industry and is considered one of the most commonly used building materials — In fact, the first precast paneled buildings were created more than 100 years ago and are still just as popular today. The versatility of such a material is one of the many reasons that Georgia/Carolinas PCI is committed to the future growth and profitability of the precast industry. Georgia/Carolinas PCI is a not-for-profit trade association [501(c)(6)] striving to be the promotional voice of the precast and prestressed concrete industry in Georgia, North Carolina, South Carolina, and surrounding market service areas. The Precast/Prestressed Concrete Institute (PCI) was founded in 1954 and has numerous chapters across America.
Georgia/Carolinas PCI has been in existence for more than 30 years, but only started committees in 2019. By putting in place a strategic plan, the association introduced four standing committees which include: the Bridge committee, the Commercial Marketing committee, the Education committee, and the Membership committee. Executive Director of Georgia/Carolinas PCI, Ray Clark, understands the importance of each committee and experiences firsthand the work each one does. "Even though we're only three years at this, we're seeing a lot of progress. All our committees are active and meet in person at least once a year, but they also meet multiple times throughout the year virtually and accomplish a great amount of work. We have an annual meeting and a winter meeting. We've just completed our annual meeting last month in June 2022, and we had about 275 attendees, which by all accounts is a record attendance".
While there are multiple benefits of becoming a member of this association, the one aspect that Ray really homed in on was the human connection aspect. Let's face it, the majority of members attending the wonderful events hosted by Georgia/Carolina's PCI have a business to run and work to be done, but these events are an opportunity to take the business hat off for a moment. Georgia/Carolinas PCI has created a space that allows connections to flourish first and foremost. These events not only allow families to get together, but it also removes barriers between suppliers and producers — which is actually one of Georgia/Carolinas goals. In order to help grow the industry, this association wants to remove barriers and let members see that they are in this together. Ironically, removing these barriers to create a space for introductions between parties is what ultimately leads to more business, and in some cases better business.
Like all industries, funding plays a pivotal part on the success and upkeep of a business within the construction industry. With this in mind, Ray is hoping that the infrastructure bill will make an enormous difference in the Georgia/Carolinas market. "Hopefully we'll see three to four hundred million being filtered from the infrastructure bill into our region. A lot of it's been earmarked already, and projects are already being identified. We believe this could involve the revitalization or rebuilding of bridges. But also, significant amounts of money spent on alternative transportation in major metropolitan areas like Atlanta, Charlotte, and Raleigh, while also incorporating solar or battery components for electric vehicles within the pavement."
"Georgia/Carolinas PCI has created a space that allows connections to flourish first and foremost."
Georgia/Carolinas PCI aims to keep its members informed on all aspects of their business. And while the networking rewards of becoming a member are exceptional, there are of course many other benefits. Members have access to unlimited resources including technical resources and applications. But when it comes to education, Georgia/Carolinas PCI holds this value close to the heart of the association. The concept of skilled trades dates back thousands of years and is something usually passed down through generations with the intention of living on through further generations. However, without someone to emphasize the importance of specific skilled trades and monitor the uptake of skilled trades, they can slowly become less apparent in specific areas. This is an issue that Georgia/Carolinas PCI noticed and immediately decided to intervene in order to highlight the importance of precast concrete. "As an association, we fund studios in engineering and architecture schools around the country. This is done through the PCI Foundation. The PCI Foundation was started really to educate architecture and engineering students on precast and prestressed concrete. Unfortunately, we learned that students were not graduating or learning about our products (precast concrete), which I think is a very, very big oversight."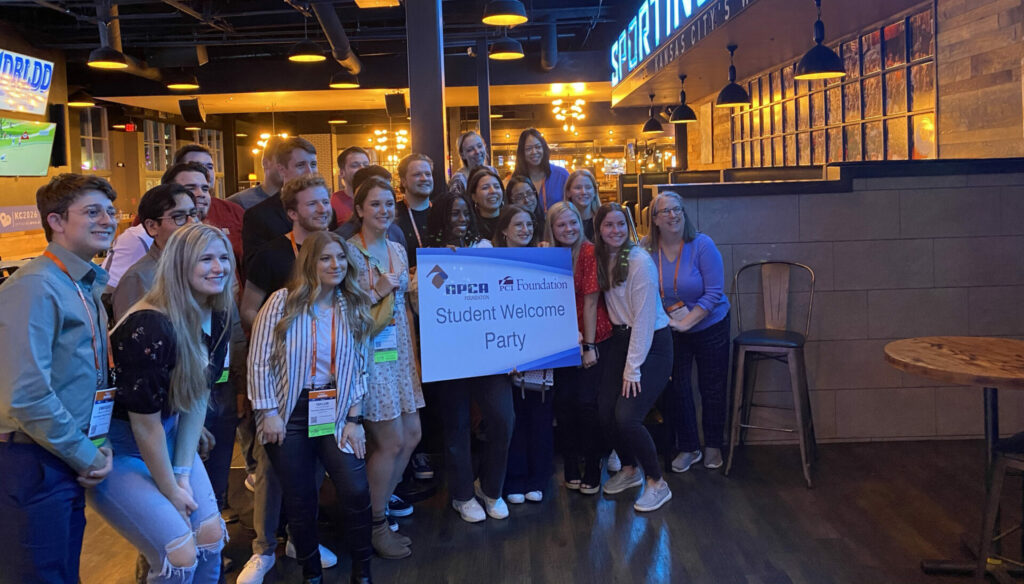 Georgia/Carolinas PCI has been extremely active in raising money from the beginning of their journey and have been involved in numerous programs. One of the first programs available in their region was University of North Carolina Charlotte (UNCC), in which they funded an architecture program. This became successful and focused on teaching architects about the benefits of precast concrete. Today, there are many other active programs running including: North Carolina Estate, Clemon University, and Kennesaw State University. All programs are delivering great results, and some have been running for more than nine years. Georgia/Carolinas PCI wants to educate people of the multiple uses of precast/prestressed concrete. The association is committed to advancing the awareness of precast/prestressed concrete and is currently hoping to get more involved in ultra-high-performance concrete (UHPC) "It has a lot of great opportunities for our industry, so we're holding a lot of high hopes for more development on UHPC. There's a lot of producers that are doing some testing and engineers that are doing testing. So, stay tuned on what's going to happen there. I'd like to increase market share by 20% in the next five years. I know that's such a big number, but because we've done so well, it's possible. We've continued to do well, and we want to be one of the best performing chapters or regions in the entire country.
The passion that Georgia/Carolinas PCI has for precast concrete in undeniable. They have devoted their time and effort into ensuring that precast remains just as modern as it was 100 years ago. Throughout all the fundraising and events that are held, precast concrete remains at the center of everything. And while the wonderful people at Georgia Carolinas PCI may not have concrete hearts, concrete will always be at the heart of the association.