If ever there was a good time to become a member of Chicagoland AGC, that moment is now. With post-pandemic hybrid-working trends thwarting Chicago's office space market, difficulties with supply-chain execution, rising inflation and environmental issues, the construction industry is facing a challenge, but Tom Cuculich, Executive Director of Chicagoland Associated General Contractors, is optimistic. With good reason too. His Association is the local chapter of the AGC of America, the country's largest, united voice for construction firms, and CAGC's territory is currently home to over eight multibillion-dollar, high profile projects set to transform Chicago's construction landscape, including the Obama Presidential Library, O'Hare Airport, and The 78, an ambitious project worth 7 billion USD that will see sixty two acres of former railroad property along the South Branch of the Chicago River transformed into Chicago's 78th neighborhood district. In addition to representing its members' interests, the organization is busy delivering award-winning educational and safety courses, and partnering with the HIRE360 program, a successful initiative aimed at securing quality employment for the next generation of minority construction workers.
"We advocate for a good business climate," Cuculich tells me from his Chicagoland office. "We challenge anything that affects the bottom line, be that increased taxes or fees, or any regulations that make commercial construction more onerous on the employers." His Association enjoys a good relationship with elected officials, he says, and always endeavors to do things with their union partners collaboratively in order to reach solutions. "We don't have to be on opposite sides of issues," he adds with a diplomatic nod.
A case in point: after decades of debate, Chicago City Council recently gave the green light for the city's first and only casino, a project Chicagoland AGC supported and one that promises to create three thousand jobs on the construction side alone. The $1.7 billion complex will include indoor and outdoor theatres, a five hundred-room hotel and six restaurants.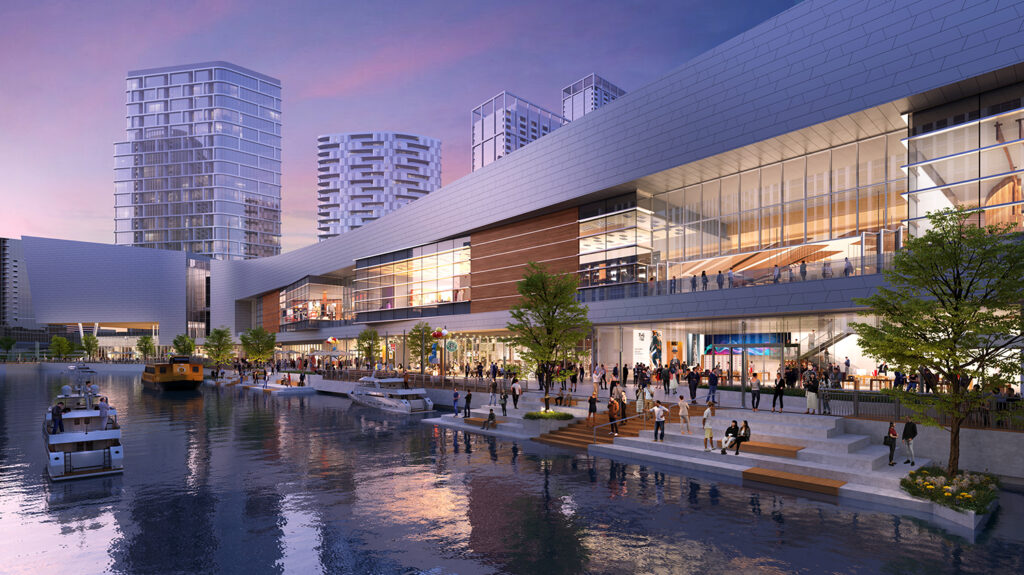 "There will always be those in favor and those against, but our job is to represent the interests of our members. There has been a lot of horse trading over many years, but the casino is finally going ahead and as far as developments go, this will be top notch."
Another major project in Chicagoland AGC's territory is the fifty-three-acre brownfield site at Lincoln Yards on the north side of Chicago, with a proposed $6 billion mixed-use commercial and residential development. Community engagement for this project began in 2016 with zoning approved by the City Council in March 2019. Chicagoland members are also involved in the expansion of O'Hare Airport, a massive revamp worth 8 billion USD set to elevate the airport's status and maybe even help it reclaim the title of 'world's busiest airport' which it lost to Atlanta's Hartsfield-Jackson in 1998.
"So, there are lots of mega projects in this region. And, you know, we get involved because we support those developments. We want to make sure they happen. We want to make sure they're structured in a way that we can provide the workforce and then we all have the capacity to make sure those projects become real."
Cuculich, born and bred in Chicago's South Side, needs no encouragement when talking up his hometown. "I was raised here, and I love it. It's one of the most beautiful cities you'll ever see. It's got a lot to offer in terms of a place to live and as an attractive investment for commercial construction too."
Like many others, he recognizes that staff shortages is a persistent, troublesome issue facing the industry. Compounding this is the 'greying effect' as he puts it, where large numbers of employees, mostly men, who began their careers in the 70s and 80s are now nearing or arriving at retirement age with insufficient numbers of young workers to replace them. A 2021 survey by the AGC of America revealed the extent of the problem: 85-90% of construction firms struggle to find qualified workers. Given that the vast majority of construction workers are white males, everyone agrees it's time for a culture change, not only in the interest of diversity, fairness and equality, but for pragmatic reasons too. This is where the previously mentioned HIRE360 comes in, an initiative launched in 2019 by industry leaders to provide a creative solution to workforce expansion that lets employers and unions connect with young and underrepresented members of the community who otherwise may not have considered construction as an achievable career.
Chicagoland AGC are founding members of this unique program, fostering a number of viable, self-sustaining businesses which eventually will be in a position to compete for a slice of the imminent 'Mega Projects' estimated to be worth $100 billion over the next ten to fifteen years. There's a buzzy air of optimism around this program and April saw it gain a further vote of confidence with a massive $2 million state-funded investment and $1 million of federal funds for HIRE360's new training and development center in Chicago's South Loop neighborhood. It previously received $550,000 through the Illinois Works Pre-Apprenticeship Program. As a rising tide lifts all boats, so too will the nurturing of minority-led businesses facilitate the creation of prosperity within local communities and improve employment prospects for all interested parties.
"HIRE360 aims at breaking down walls that traditionally kept minority groups out of the construction industry. They decided to lead in order to solve this problem. HIRE360 was created by developers, contractors and union leaders working together so everyone has a leg of the stool. We want to be more welcoming, and we need to be. They are involved with growing businesses that are minority-based or women-based and they provide them with mentoring services, with business plan development, with financial backing, and they help them to create relationships with banks which has traditionally been an issue for minority firms."
Advocacy and training are clearly Cuculich's sweet spots. The son of a sheet metal worker, he paid his way through college working as a sheet-metal laborer. On graduating, he spent fourteen years in various state agencies, focusing on infrastructure and economic development. He ran the Illinois Tollway for three and a half years, and then served ten years as County Administrator for DuPage County before deciding to leave the public sector.
"Climate change is something the AGC of America has prioritized in their philosophy and offerings and we, as a chapter, do as well."
"When I got this job at Chicagoland AGC it allowed me to concentrate on the areas I like, not all the peripheral things that a County Administrator has to worry about. I can work more on policy and programming and networking and educational programs, which I really enjoy, so this job really was tailor made for me."
With climate change making dramatic headlines throughout the globe, I ask about Chicagoland's Green credentials?
"Climate change is something the AGC of America has prioritized in their philosophy and offerings and we, as a chapter, do as well. We already do Lean Training, which is about efficiency. We are very involved in the solar and wind aspects of commercial construction. Most of the projects our members work on have elements of LEED certifications, (Leadership in Energy and Environmental Design), everything from windows to the HVAC systems. So, climate change is something that we don't ignore by any means. In fact, we are, I think, leaders in construction on how to do things cleaner and more efficiently and that's something I think you are seeing more of as people demand it. We're here to provide what people want and being green is a large part of what people want."
It's reassuring to know there will always be an abundance of green energy to harvest in Illinois' wonderful, beautiful, and eclectic Windy City of Chicago.