With a track record that goes back almost one hundred years, Milwaukee Tool has rightly established itself as an industry leader when it comes to durable, innovative, and productive tools; all with the end user in mind. Through ongoing collaboration with stakeholders across the construction industry, the company is, once again, leading the way in terms of sustainability, innovation and safety. "We invest the time to work side-by-side with real users to understand the demands of a constantly changing workplace and how we can best deliver solutions for a safer, more productive jobsite." Here, we take a look at some of the exciting developments that this understanding has led to.
General Contractors – NYC
As an industry leader since 1924 and with connections that date back many years working with the top General Contractors in New York City, it is no surprise that those at Milwaukee Tool are leading the way in terms of jobsite requirements. The company has consolidated its close ties to GCs in the state to ensure that they are supported and compliant when it comes to jobsite safety. With ever increasing safety standards comes a responsibility at every stage of the project to "ensure the worker can leave the jobsite in the same condition they entered it." At a minimum, the company uses the National Institute of Occupational Safety and Health's "Hierarchy of Controls" as the basis for every tool; Elimination, Substitution, Engineering Controls, Administrative Controls and PPE. In addition to massive cost and time savings, the resulting products ensure that workers and passersby are safer through less jobsite related accidents.
According to John Randazzo, Territory Manager at Milwaukee Tool, the end result is the "disruptive innovation" of the construction industry by developing safer and greener tools for the jobsite; always the driving force for any new product or project the company develops. "It's disrupting the status quo because workers can complete tasks faster, more efficiently, and they are not putting as much stress and wear and tear on their own bodies. We are looking at how we can completely change the game and shake up the industry in ways that people had said just was not previously imaginable. We are also looking at how we do this, not just incrementally but in leaps and bounds in terms of innovation in our markets, creating new markets and adding more value. Our philosophy of disruptive innovation really starts with engagement with our end users at the jobsite level, then taking our findings and their direct feedback to our engineers to develop solutions. Battery solutions are also naturally a greener solution. So, as the industry changes and building techniques evolve, we are going to be there in lockstep with our end users."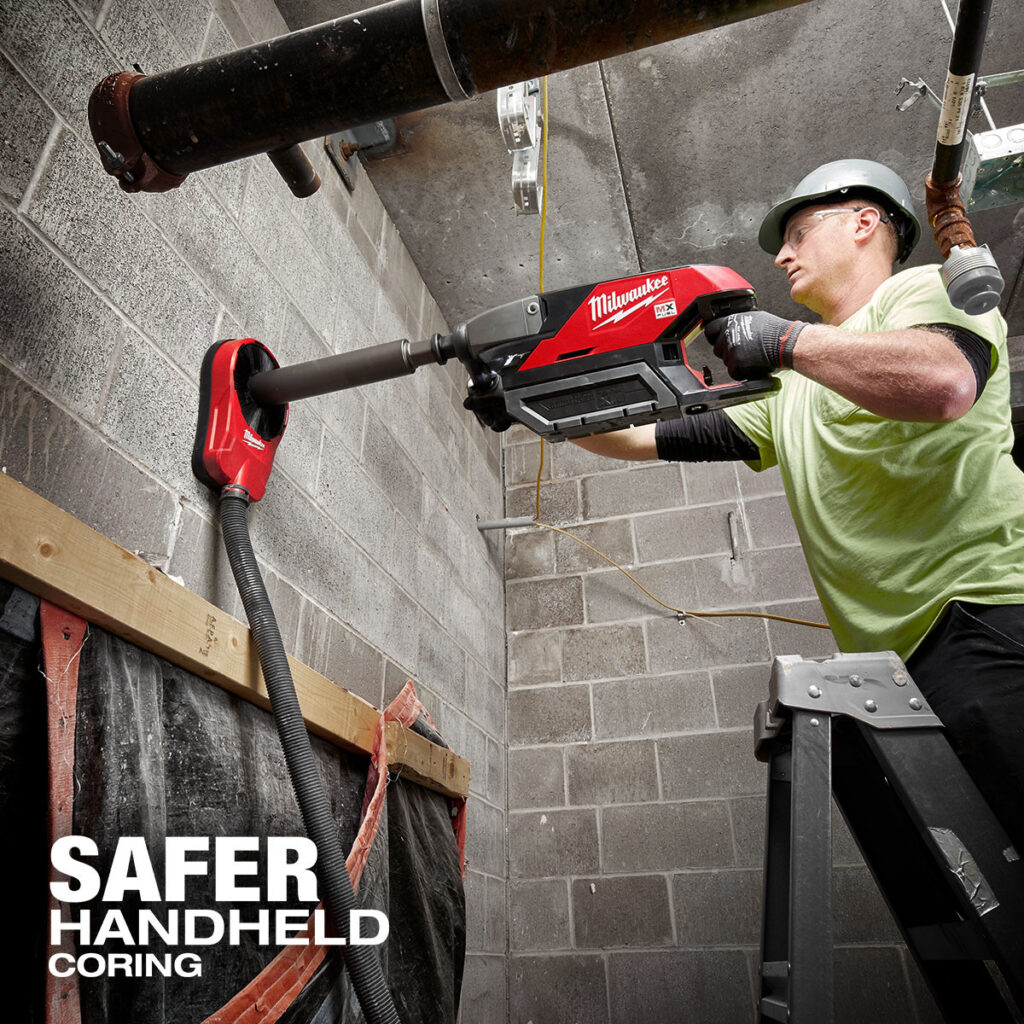 MX Fuel
It goes without saying that Milwaukee Tool has been an industry leader for generations, pushing the industry into innovative territory with each new development and its MX Fuel products are no different. With an approach that has moved from gas to a battery-operated solution, the company has developed a range that covers lighting, saws, vibrators, and chisels to name a few. Again, as is standard with this company, both safety and end use were at the forefront of all decisions when the products were being designed and rolled out. From a sustainability standpoint, the products speak for themselves. Using battery power, the carbon footprint from the jobsite is immediately removed. Of equal importance, however, is the minimizing of risk that the workers are now put under simply by using these pieces of equipment. To say that these products are industry leading would be an understatement. The MX Fuel Breaker Kit is lightest in class and can break two tons of concrete on a single charge. The 14" Cut-Off Saw has power to cut an impressive 5" depth in reinforced concrete. These, astonishingly, are only a handful of examples. The list goes on.
For Kevin Gee, Director of Product Management, the process can be simplified to one thing: the end user. "I think with anything we do at Milwaukee tool, it always starts with understanding the user and most importantly understanding the issues and frustrations they deal with on a on a job site. If you look at our history, and we've historically tried to flip things from corded to cordless. We've been on the forefront of driving this conversion of the job site from AC to DC and now more recently to air pneumatic products and hydraulics. MX fuel products does bring new challenges in terms of duty cycle, but it also means that we can drive safety and we can also drive productivity."
For Gee, meeting the end user is where the company does all its learning. "Ultimately, we need to be on the jobsite. We don't learn anything sitting at our desk behind our computers. The way that we learn is by getting out in the field. It doesn't matter the trade; working with them on the jobsite, understanding what they're doing and if we can understand where they're having issues or challenges or things that are frustrating them, we don't just create a product, we can create a solution."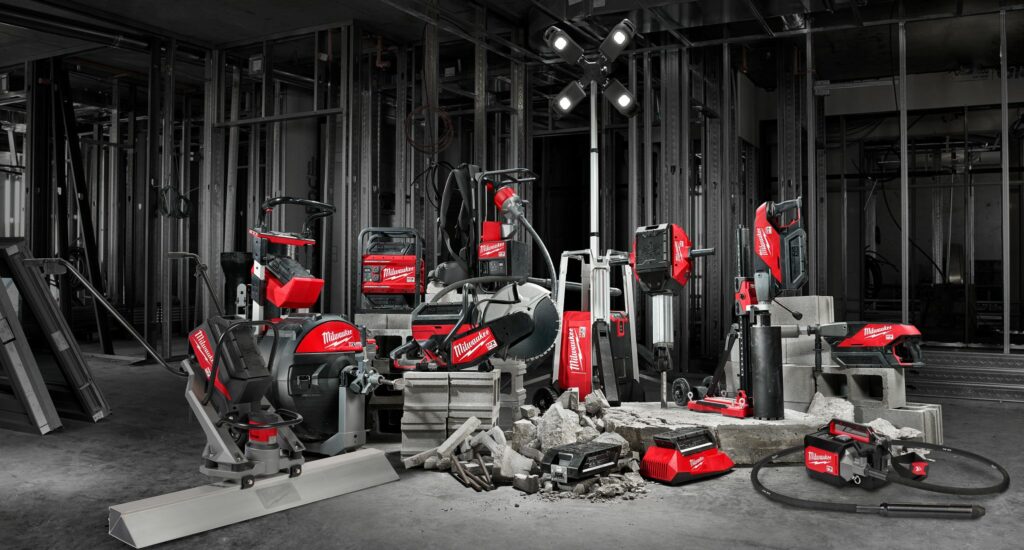 Safety
This belief in putting the end user at the forefront is something of a core belief within Milwaukee Tool. Indeed, the safety and wellbeing of the individuals on each and every jobsite is a crucial element of all key decisions and feeds into every conversation. Product lines, training, and liaising with jobsite managers; every element of the design and production processes are viewed through the lens of safety and positive workplace outcomes. For Zach Richman, Director of Product Marketing, the relationship with the jobsite worker is communicative and very much two-sided. "First and foremost, we want to focus on our end users and make sure that we're looking at their problems and frustrations as a solution provider." For Richman, what they are hearing is all about safety. Milwaukee Tool has a wide range of products that exceed safety requirements in areas such as Helmets, Headlamps, Lanyards and PPE.
While it is commonly accepted that construction is an industry with an unacceptable safety record, those at Milwaukee Tool are doing their utmost to change this. Richman believes that it is by listening to those on the ground, and spending "thousands of hours in the field on jobsites," that real changes can be made. "We're hearing that issues like slips, trips and falls are some of the most common injuries on job sites. With that in mind, we are not taking the typical approach where people say, 'Hey, we only need hardhats.' We are looking at a whole shift in the market; for example, we are one of the first safety providers to have launched a ANSI Type 2 safety helmet. This is due to the fact that it's not always the top impact that's the issue but also the sides and the back of the head." According to Richman, industry requirements are the bare minimum. "We look at how we can go above and beyond in terms of testing requirements, for better productivity, better safety, better comfort. We are looking at this holistically for our end users and making sure that we have the best products and solutions out there for them."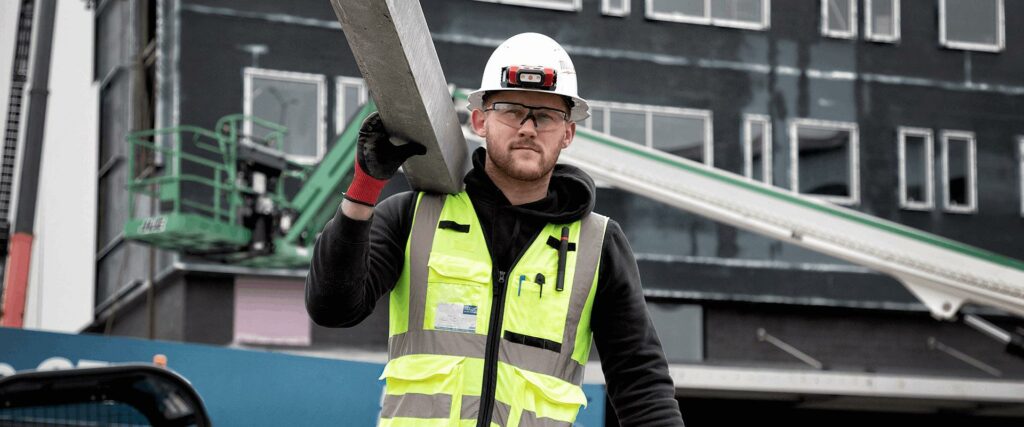 Advanced Technology
While lasers may well be a common feature on jobsites, those at Milwaukee Tool are, as ever, unwilling to adhere to the status quo. The company recognizes that lasers are "a huge portion of what every tradesperson will use in their daily lives. Simply put, they are a tool to make sure that our users are producing accurate and quality work." These are the words of Kevin Ream, Advanced Technology Specialist at Milwaukee Tool. Advancements being made within the company have led to highly innovative and ground-breaking developments in its laser product line. With over fifteen hours of runtime and innovative green beam which offers best visibility in its class, the M12 360 Laser is a huge leap forward for end users on the jobsite. In addition to this, the lasers include both horizontal and vertical lines which assist the user with fast and easy alignment, leveling, squaring and transfers which allows the user to easily layout large spaces. Truly an innovative and exciting piece of equipment.
One of the driving forces for developing this line of products is, as with all things Milwaukee Tool, a focus on the tangible benefits to the end user. According to Ream, by developing these products, Milwaukee Tool is leading from the front. "I mean, this is something that our users have been asking us for years to come out with. We are going 100% green lasers. We're future proofing ourselves. Also, these are products that can work all day which means that you are going to be able to complete your work in a quicker manner, your work is going to be more accurate because, by using green lasers you can see it better and also, these products have positive impacts of efficiency because, with an all-day runtime, you don't have to take down your laser to change a battery. It really does cut down on any downtime."
However, one huge aspect of the laser that Milwaukee Tool is especially excited about is its ability to remain on a reference point. As Kevin puts it, accuracy is key and, with these products, the end user can feel secure that the work will be to the most exact standards. "If you move your laser off your reference point, maybe an eighth of an inch, that may lead to a drastic increase, and you might not hit your mark. With our lasers, we actually have a micro adjust. This allows our users to pivot on their reference point and hit their mark right away. So, there is no more wasted time each day while trying to hit their mark. The user can just put their laser where the reference point needs to be, and they can be at work."